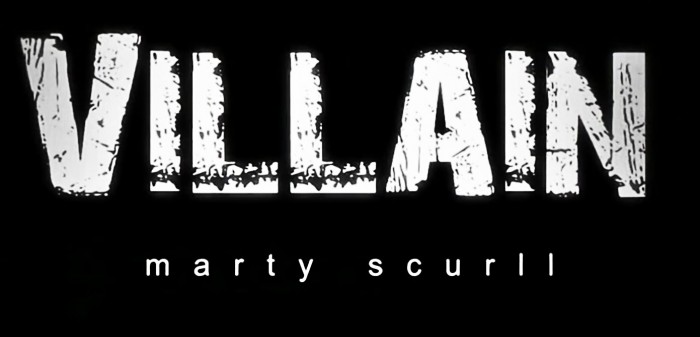 Marty Scurll is firmly one of the hottest performers in the wrestling industry with his "Villain" gimmick a crowd favorite.
The 28-year-old has worked for all of the major companies including Progress Wrestling, Total Nonstop Action, Dragon Gate UK and Global Force Wrestling but now he can add one more to his growing list.
Ring of Honor have made him their newest acquisition and he is set to make his debut for the promotion very soon.
Make room for The Villain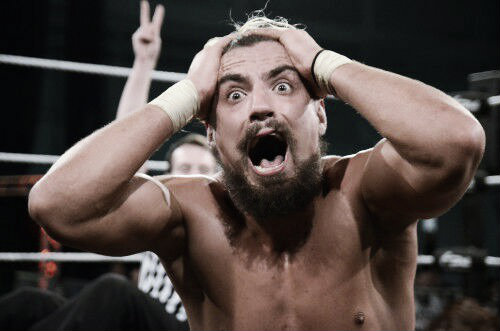 Outside of the world of WWE, on the increasingly tough but growing in popularity Independent scene, a number of stars are making their name.
One of those stars is Scurll as he is consistently billed as one of the main attractions within each wrestling show he is a part of.
With his stock already popular, it is set to increase much much more as he heads to Ring of Honor who have rightfully noticed the talent and drawing ability of the Englishman.
During their news recap, Scurll took over their video that was presented by Kevin Kelly, as the broadcast began to falter with speech sped up and slowed down.
The problems continued as the images began to blur until it faded to black and a shaky, unstable wrestling ring was the only image on the screen.
A voice over soon followed that said, "Ring of Honor, a place where respect and tradition are applauded. Where handshakes and praise are common-ground. But what ever happened to the men devoted to wickedness?"
More eerie footage began to take over the screen with pictures of crows and a top hat taking center stage, as the elements of The Villain character began to form.
The voice over continued "Fear no more. For this may be the place the heroes are made, make room, for the one-true villain."
Moments later the video moved to the face of Scurll who removed his mask between jump cuts occurred to symbolize his unstable and wicked character.
Regardless of your knowledge of the young performer, he will soon be making many more waves in the wrestling world and finally thanks to Ring of Honor he now has the platform.
Debut
ROH are due to the return to the United Kingdom later this month for their "Reach for the Sky" tour and it is expected that Scurll will link up with the promotion once they touch down on British soil.
The last image of the video announcement simply read "coming soon" but that time will presumably be either November 18 in Liverpool, November 19 in Leicester and November 19 in London.