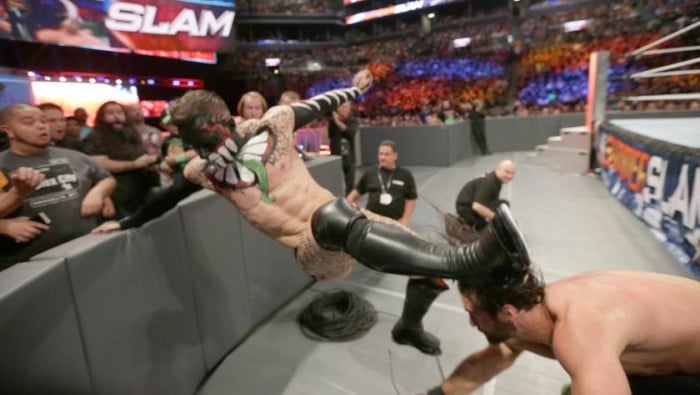 This year at SummerSlam the crowning of the inaugural WWE Universal Champion was awarded to Finn Balor, who took on Seth Rollins for the newest championship of WWE. Unfortunately, Finn Balor's title reign would then last less than twenty-four hours due to him sustaining a shoulder injury during his match against Seth Rollins. Video footage shows that the cause of this injury occurred after the wrestler was thrown onto the barricade. As fans watched the replays on Raw, the night after SummerSlam, it was pointed out that Finn Balor actually popped his shoulder back into place before continuing on with the match. Balor relinquished the title on Raw last week and a new champion was crowned just this past Monday.
Finn Balor is THE champion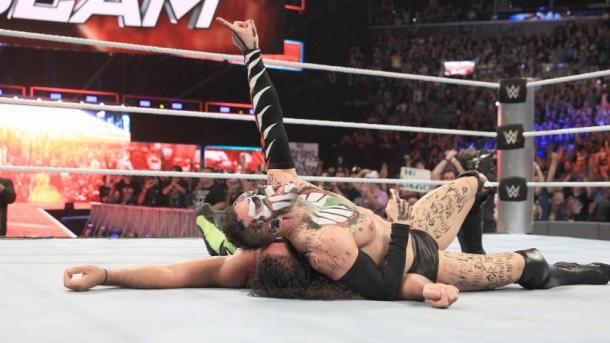 First off, it should not go without saying that Finn Balor has proven to be worthy of any title opportunity that may come his way in the future. It takes a true champion to fight through the pain and bring home the gold. It is tremendously unfortunate that this injury has occurred and derailed Balor's title reign, but there's always a bright side. This injury could bring an awesome return, say…Royal Rumble?
The Backlash
One person who has been getting heat from this whole ordeal is Seth Rollins. As fans know, this isn't the first time a wrestler stepped inside the ring with Seth Rollins and walked out with a legitimate injury. John Cena has walked out of a match against Rollins with a broken nose. The now WWE Hall of Famer, Sting had to retire from wrestling after getting injured in a match with Rollins. Some reports say that Sting was injured twice in that match, but it was the same move that ended Sting's career, which also just injured Finn Balor. One notable figure who has been dubbing Rollins as a dangerous wrestler is Bret the Hitman Hart.
Bret Hart not pleased
Bret Hart's comments towards Seth Rollins as a dangerous wrestler stem back to last year when Cena's nose broke. Hart has said that Rollins was a reckless and dangerous wrestler for what has happened to Cena and Sting. Now with Finn Balor being added to the list, Bret Hart isn't going to stop with his rants on Rollins in ring work anytime soon. It is entirely possible that all of this animosity towards Rollins is due to Hart's own experiences in the ring. Like Sting, Bret Hart's career was ended by a botched dangerous move in the ring when he wrestled for WCW.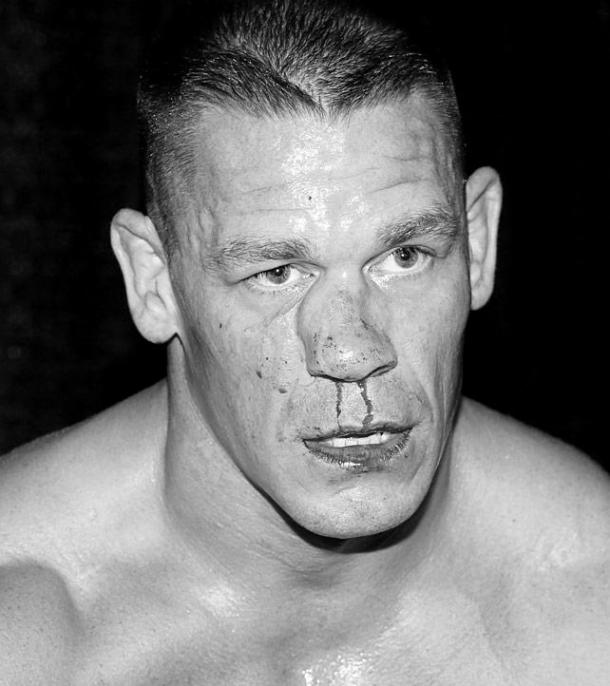 Rollins replies
Seth Rollins response to the comments made about him has been interesting yet professional. Rollins made a tweet recently in response to being called dangerous in which he appeared to be embracing the term. Rollins tweeted saying that dangerous is his middle name. Rollins has been reported to be disappointed by Bret Hart but has yet to show any signs of hostility towards him. Finn Balor was not so hostile toward Rollins and what has happened.
Balor's point of view
Balor sat down with former WWE announcer Jim Ross on Ross' podcast, the Ross Report, and discussed his point of view of all the heat Rollins has been getting. "Well, people are entitled to their opinions, but as far as my opinion goes, I have been hurt a lot of the time working, and it's never been with Seth Rollins. Obviously, if you work a lot, you are going to get hurt. Occasionally, this just happened coincidentally, and I just so happened to be working with Seth, so far as I'm concerned Seth is one of, if not the best performer we have in this business. I feel that all the flack he gets is totally unwarranted. Any kind of slack he gets for being unsafe is really ridiculous."
Consider every angle
Should Rollins be considered dangerous and reckless because "he injures people"? No. Every fan of wrestling knows that it takes two people to conduct a match. It is two people, who work together to bring to life a match that entertains the fans. No one but those two wrestlers knows what's going to happen. Unless there is an obvious botch, it is only those two wrestlers who are going to know what went wrong in the match. And there are several factors that could cause something to go amiss in a match.
By calling Seth Rollins dangerous and reckless, Bret Hart is placing blame of everything on him without considering the other factors of the match. Maybe Cena didn't move his head like he's suppose to in time. Maybe Sting was fully prepared for the Buckle Bomb. Maybe Finn Balor AND Seth Rollins didn't rehearse their match enough times. Bottom line Hart doesn't know the entire truth to point the finger at Rollins and paint him out to be public enemy number one. Accidents happen and when they do, people shouldn't focus on whose fault it is but the outcome of it and where to go from there.