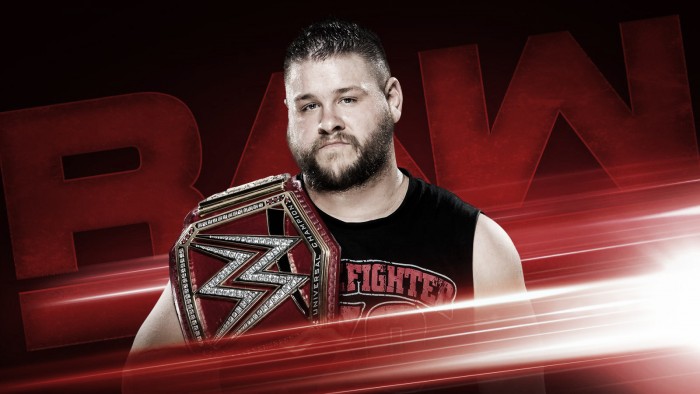 Last week's episode of Raw was one of the strongest in a long time, with a new Universal Champion crowned and the shock return of Triple H leaving many questions to be answered this week. This week's Raw has plenty of buzz around it and the anticipation is high for WWE to put another brilliant episode out, let's preview it!
It's the KO show
In the main event of Raw last week a new Universal Champion was crowned in the form of Kevin Owens. The Prizefighter has been slowly working his way to the top of the card ever since debuting in NXT and is now the face of WWE's flagship show.
What will Owens have to say about being the champion and the way he won the belt? His first title defense will likely take place at Clash of Champions in just a few weeks so we should find out his opponent this evening, which is likely to be Seth Rollins.
Is Bayley next in line for a title shot?
Ever since making her debut on the main roster, Bayley has been stealing all the limelight away from the Women's Champion, Charlotte. The former NXT Women's Champion made her intentions clear from her first appearance on Raw that she is coming for the title and hasn't let up since will she finally be announced as the number one contender or does Charlotte have more hoops for Bayley to jump through?
Can an injured Cesaro battle on?
Cesaro and Sheamus will continue their best of seven series this week, with Sheamus already leading 2-0 he is just two victories away from winning and gaining himself a title shot. The Swiss Superman was injured during last week's physical battle and will now be forced to grit his teeth and push through the pain to try and get his first point in the competition.
What next for Roman Reigns?
The Big Dog was screwed out of the Universal Championship during last week's main event when he was firmly in charge of the match and now he will surely be on a warpath for revenge. He could clash once again with the COO going back to their feud from WrestleMania 32 or will he return to his quest to become the United States Champion and take out Rusev?
What is Triple H's game plan?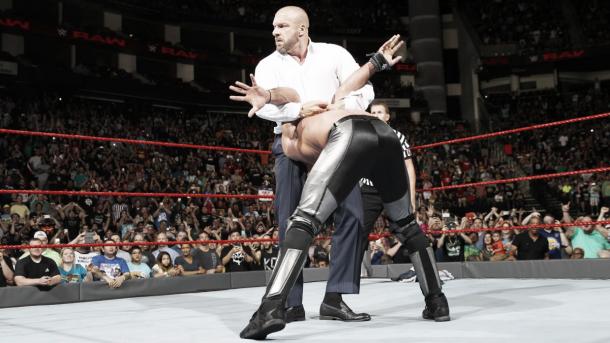 Triple H surprised everyone, including his wife, last week when he entered the main event and helped Kevin Owens become the new champion. After screwing his former protege, Seth Rollins nobody knows what his agenda is or why he did it.
Is the Game looking to take over control of Raw or was he just simply showing his backing for Kevin Owens who has come through his NXT process. Tonight's Raw will hopefully provide some answers as to why Triple H acted the way he did and what plans he has for the future.