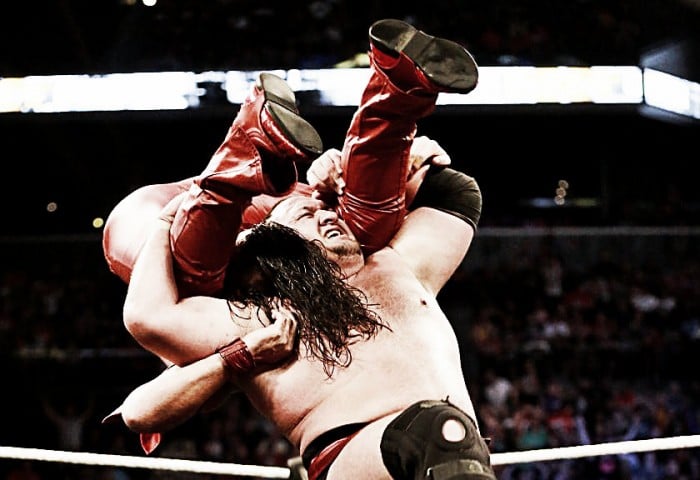 Cesaro has established himself as one of the most popular figures in WWE today and the list of dream opponents for him to face is practically endless.
However, with one name seemingly on the lips of everyone on the main roster to one day face in the squared circle, The Swiss Superman said there would be barriers placed on any planned match.
Samoa Joe - Cesaro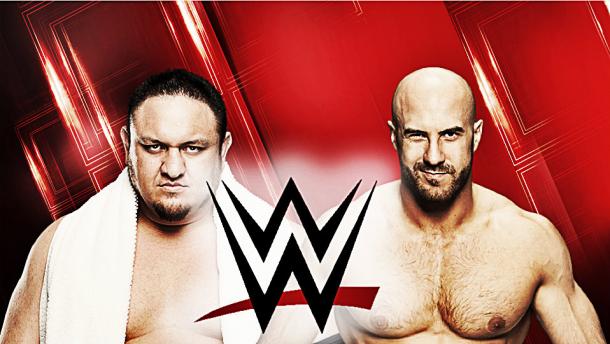 With the natural strength of Samoa Joe, a unique yet natural opponent in Cesaro would create an ideal pairing with many claiming that the European superstar is 'pound for pound' the strongest man in WWE.
During an interview with Good Morning America, the question of whether the 35-year-old would ever step into the ring with The Samoan Submission Machine was put forward prompting an interesting response.
The former World Tag-team Champion said "Yes" regarding the match but wanted to make it clear that if a bout were to take place it should happen "without the muscle buster."
He continued "There's a couple of moves outlawed in the WWE, and I think that one maybe be added. But I wrestled Samoa Joe before, and why not again?"
Cesaro's former partner Tyson Kidd suffered a very severe injury during a dark match with Joe as following the delivery of his finishing move it resulted in spinal injury that almost claimed the life of the Canadian.
With the 37-year-old former TNA performer expected to make his way to the main roster any time from now until WrestleMania, maybe WWE need to take a closer look at his move, having already made the important decisions in the past.
Seth Rollins' finishing move 'the curb stomp' was one of the most high profile bans of recent times along with legitimate head shots and maneuvers that children may be likely to repeat resulting in serious injury.
Tyson Kidd Injury
Kidd's injury was a very unfortunate incident, yet it was a very isolated one with the number of superstars injured following the muscle buster very low.
The 36-year-old suffered a severe spinal injury that only 5% of people survive if sustained and a large number of those who do survive end up paraplegic with Christopher Reeve a tragic example.
However, the Canadian is much healthier a year on from his surgery but the chances of him setting foot back into the squared circle look rather slim, however he has overcome the odds once before, who is to say he cannot do it again.