SmackDown's next exclusive PPV is just several weeks away and the blue brand has been doing an impressive job of building rivalries towards No Mercy to ensure that fans are invested in the matches taking place. Several of those rivalries are reaching an intense stage where the company is now reportedly considering using stipulations in the matches to help intensify them and make the PPV really stand out.
Women's stipulation?
One potential stipulation according to reports on NoDQ.com is for the expected match between Nikki Bella and Carmella. The feud between the two ladies has been ongoing ever since Bella returned to the company, with Carmella turning heel and showing a more aggressive side by constantly attacking the former Divas Champion.
Carmella's aggression saw a tag team match on SmackDown end abruptly this week through a DQ and Bella took to Twitter to comment on that, teasing a stipulation for a match between them, "Carmella causing our tag match to be 32 secs & my neck to be in severe pain this week I would GLADLY take her on in a DQ match @NoMercy!"
It isn't often that women get the chance to perform stipulation matches in the company and having Bella, who has just returned from injury, involved in one could be a risk but it would add a serious element to the match in the fans eyes. The stipulation would be fitting considering the aggression that has been shown by Carmella over the past month and giving women the chance to perform in these types of stipulations would continue the growth of the women's revolution.
Steel cage?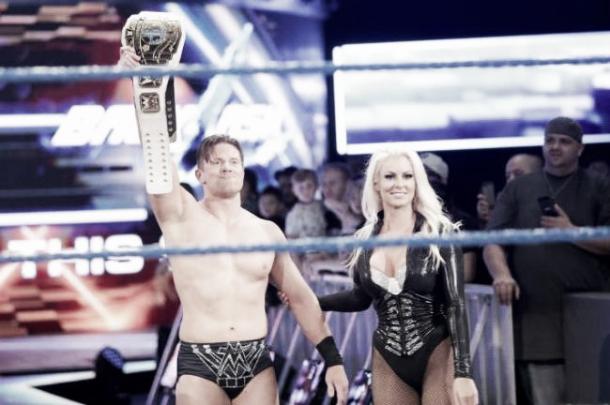 It has also been reported on NoDQ that the current feud between Dolph Ziggler and The Miz could be settled inside a steel cage. Their ongoing rivalry is clearly going to continue at least until No Mercy due to the fact the champion once again cheated to defend his Intercontinental Championship on SmackDown this week.
With outside interference from Maryse playing a key factor in both title matches, putting the belt on the line inside a steel cage would make logical sense and would allow the title to continue to be a central focus of attention, which is exactly what it needs.