The recent Cruiserweight Classic tournament was a smash hit and gave WWE fans a unique piece of programming to watch on a weekly basis. There had been rumors that WWE higher-ups were not fussed on holding tournaments as such but could the success of the CWC convince them otherwise?
Well, it seems so. According to PWinsider, the WWE is planning a women's tournament for 2017 and has already put the wheels in motion in terms of selecting performers for the tournament.
One thing that made the CWC a success was the diverse styles that the WWE were able to bring in.
There are plenty of world class women wrestlers across the world and it could further improve the perception of women's wrestling around the world, not just in the WWE.
Getting the top women talent to agree to the tournament may be difficult but it could give the WWE a chance to showcase some of their homegrown talents from the WWE Performance Centre that wouldn't otherwise get a chance on NXT.
Possible competitors
One obvious name that has been reported is that of Candice LaRae. Mrs. Johnny Gargano has reportedly been contacted by the WWE in the past and could have even taken part in a tryout but she has remained outside of the WWE. With Gargano proving such a success with NXT and the CWC, she could be one of the top names involved.
Others include Shimmer Champion, Mercedes Martinez and Kimber Lee who performs for independent companies Shimmer and Chikara.
At this point in time, these three would represent three big gets for the WWE in terms of once again improving their women's division.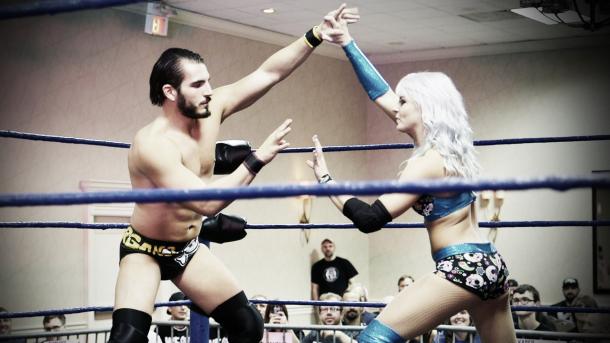 Could they be signed by the WWE?
As we saw with the CWC, the WWE is looking to sign as many of these competitors as possible to give depth to their rosters. After losing Bayley, Alexa Bliss, and Carmella, the NXT women's division is currently lacking that depth.
They do have interesting performers such as Billy Kay, Nikki Cross, and Ember Moon but NXT continually likes to shake things up and these three will all likely go through programs with NXT Women's Champion, Asuka.
Getting a few top independent women stars would help the NXT Women's division restock and give them that ability to change things on a regular basis.