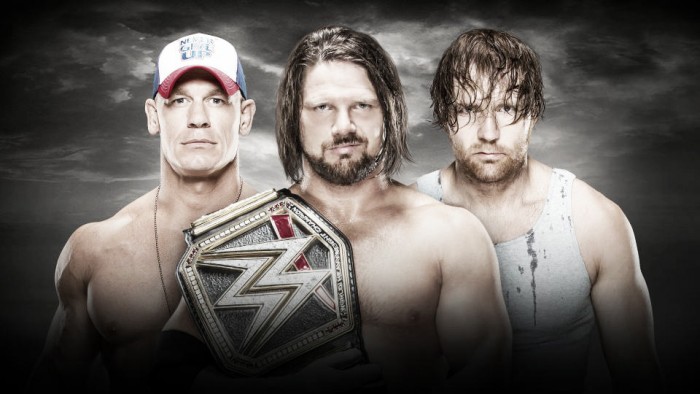 Thank you for following along, look out for all the fallout and latest news throughout the week. I've been Matthew Wilkinson, goodnight.
No Mercy comes to an end with Luke Harper and Bray Wyatt standing tall after an underwhelming main event match. Overall a fun show with two standout title matches with the opener and the Intercontinental Championship but the main event should have been Miz v Ziggler.
The lights go out and Harper appears, he distracts Orton and after Sister Abigail is hit the match is over with Wyatt winning. So I guess that the Wyatt Family never split after the draft?
Luke Harper!
Wyatt goes for a Senton and Orton moves with Wyatt crashing onto the stairs he set up earlier.
Very slow match so far, fan interest is low as they are burned out. At the minute it seems WWE has picked the wrong match to close this show, but we shall see....
The commentators play up the fact Wyatt might have got into Orton's head as he isn't 'on his game' but the match has been 50/50 so far?
Wyatt sends Orton over the announce table and now looks to be getting ready to introduce the steel stairs.
Orton teases the RKO but Wyatt escapes. The New Face of Fear returns to the ring but Orton quickly takes him down.
It's main event time- Bray Wyatt - Randy Orton. Huge opportunity here for Wyatt to really begin to establish himself, there can only be so many times this happens until fans totally give up on him, let's hope WWE is about to take that chance.
Bliss is defeated via a roll-up. That is a very strange booking decision to go from being a number one contender to losing when she still has a title match coming up? Doesn't make sense.
Bliss working an armbar here after overcoming Naomi's early offense, the crowd aren't interested and I can't blame them.
Alexa Bliss is out to the ring and she isn't happy about her title match being canceled and claims it is simply because Lynch is afraid of her. She say's there isn't a single women on her level and here comes... Naomi.
Winner- Dolph Ziggler
What a fantastic match, the crowd reaction, performances by everyone involved, everything was perfect. Congratulations to Ziggler, this might be just what ne needs to kick on, the question is now... how does Orton - Wyatt top that?
Spirit Squad and Maryse are all eliminated, The Miz is left all alone to suffer another Superkick and Ziggler wins to become Intercontinental Champion and retain his career.
The distraction works and Miz hits his finisher again but... HE KICKS OUT. Unbelievable.
Miz rips off Ziggler's boot and tastes a huge Superkick, but wait- Spirit Squad are here Kenny and Mitch and they are distracting the ref.
Once again Maryse sprays Ziggler and Miz hits Skull Crushing Finale, but Dolph get's his foot on the ropes and this match continues.
Zig Zag! No, it's not enough as Miz kicks out.
Ziggler crashes into the exposed turnbuckle and a springboard sit out powerbomb isn't enough to end Ziggler's career.
Maryse distracts the official as Miz uncovers a turnbuckle, Ziggler hits the Rough Ryder but it isn't enough to put away the champion.
Finally, the third time lucky, Miz locks in the Figure Four Leglock but the ShowOff scratches and claws his way to the ropes, this has been a great match so far with both guys giving everything.
Miz's attempt at a Figure Four is countered and he responds by focusing on the leg with some big shots but his second attempt is reversed into a roll up by Miz kicks out.
Miz now mocking Daniel Bryan to gain great heat from the crowd as the champion takes control of the matchup.
Ziggler starts the match on fire showing all the passion needed for someone whose career is on the line.
Somehow The Miz - Dolph Ziggler is NOT the main event, it's up next, huge shock. Do they have something big planned for the main event, I hope so?
Winner- Baron Corbin
He doesn't, a thumb to the eyes followed by End of Days (one of the most impressive finishes in WWE) wraps this one up. Controversial way of ending the match means the feud will carry on but it also keeps Corbin growing as a true heel which is great to see.
Patriot Lock is in, will Corbin tap?
This is the first match where the crowd do not seem interested in the slightest, hopefully, they're saving themselves for matches coming up.
Corbin's focus on Swagger's hand has been worked into the match well after he trapped it in between the stairs.
Jack Swagger sends Corbin over the top rope straight away and drives the Lone Wolf into the barricade. Corbin quickly levels the playing field with a huge clothesline, wow that looked fantastic.
Winners- Rhyno & Heath Slater
GORE! It's all over as Rhyno ensures that WWE's Odd Couple defend their belts.
Gore on the outside and he then hit the ring to take out Jimmy who had a submission locked in and here is the hot tag. ..
A Samoan drop brings an abrupt end to Slater's momentum but Rhyno drags out Jey only for Jimmy to level things up. However, the Uso took too long at the top rope and Slater met him and tossed him down onto the mat with a huge power slam but it's a superkick party which takes out Slater and the Usos begin to work on the leg.
Hot tag made, here comes Slater who is on a roll and hits a Hangman's Neckbreaker but only gains a two count.
Jey Uso hits the Man Beast with several big shots as he taunts him about being extreme, the Slammy Award winning team have worn Rhyno down for the first time in this match yet he continues to battle.
The former ECW star is back in and once again dominating everything in sight as he sets up Jimmy for a Gore but Jey's distraction proves enough to stop it.
Rhyno kicks things off using his strength to dominate before tagging in Heath Slate but he eats a big right hand and The Usos are now in control for the first time as they scream "I've got kids too."
Tag Team Championship time now, this should be a fun one.
The Miz continues his brilliance backstage, telling Daniel Bryan that soon he will have something on common with Ziggler- they will be retired. The champ then claims that if he wins he will be demanding his contract is re-negotiated.
Solid match between the two ladies who worked hard and continued the women's revolution.
Winner- Nikki Bella
Rack Attack 2.0- it's over.
Code of Silence is locked in on the damaged neck of Nikki's as she attempts to make the ropes, and she does.
Huge tackle from the corner allows some separation and Bella follows that up with a dropkick and then a springboard roundhouse kick but it isn't enough to put Carmella away.
The former NXT star is now in complete control, Carmella's shrieking could be enough to make someone tap out- painful.
Carmella and Nikki Bella have started off with an aggressive style as both women will need to work hard to follow the main event opening match. Carmella slams Bella into the LED side boards, neck first.
A good match that was ruined by some very strange booking. The double submission situation didn't make sense as it was announced and the fact Styles won the match with a hair shot to the back seemed odd as Cena hadn't taken that much punishment, either way the right man won, solid start to the show.
Winner- AJ Styles
Super AA from Cena but Styles uses a chair to take him out and defeat Cena to defend his World Championship.
Ambrose hits Dirty Deeds and has it won but Styles pulls the referee away and Ambrose dives over him to take out Styles.
Both Cena and Ambrose lock in a submission on Styles at the same time and he taps out but the referee deems it a draw. It seems that the match is now continuing, this is very confusing and not well explained.
Cena's strength again comes into play as he reverses a cross body into an AA but Styles reverses that into a Calf Crusher, what a fantastic move by WWE's top superstar, Ambrose comes in to break up the submission.
Huge strength by Cena who has both men for an AA but they break out and with some high flying kicks all three men are down and out to a "This is awesome" chant.
Styles manages to rake Ambrose's eye and hit a Styles Clash but he is locked into an STF before he can even cover him. Styles tries to tap but Dean grabs his hand and stops him before braking it up.
Suplex on the apron to Cena by the champion and he then hits a Springboard 450 to Ambrose and once again the former Shield member kicks out.
Double 5 Knuckle Shuffle and it's an AA to Ambrose but just kicks out, keeping this match alive.
Ambrose looks for Dirty Deeds but Styles manages to escape and both men go to the top rope as the champ hits a Frankensteiner which is immediately reversed into a roll up by Ambrose but that only get's a 2 and a half.
Great German Suplex by Styles on Cena but Ambrose quickly gets involved and takes out the champion, everyone has been even so far.
The Lunatic Fringe now tastes the steel as he goes flying into the steps whilst Cena and Styles trade blows in the ring.
Cena attempts an AA but Styles lands on his feet and hits him with a Pele Kick and then takes out both his challengers, Styles is on a roll here.
It's a double German Suplex from Cena, huge strength, and power from the veteran.
All three men now spill to the outside as Ambrose takes control but Cena catches him mid-air and drives him into the ring post. However, Cena's moment doesn't last long as Styles throws himself over the rope to take down the 15(x) champ.
It's a very fast start here as all three attempt to hit a finisher and it winds up with a double clothesline from Cena to take down his opponents.
The best reaction of all goes to the champ (and heel) AJ Styles and after 13 minutes we are finally underway.
Here we go! It's time for the main card of No Mercy and we kick things off with none other than the WWE World Championship match as AJ Styles defends against both Dean Ambrose and John Cena.
It's time for a flurry of finishers and Grand Amplitude is hit for the victory.
Ryder avoids Konnor's attack and makes a hot tag to Jason Jordan who just dominates English and the crowd is on fire for him.
We return from a short break and the heels are in control with Aiden English methodically working Ryder.
With everyone in the ring, it is the babyface teams that clean house sending everyone to the outside.
A great counter from Ryder allows his partner to get involved and Mojo Rawley tags in to hit a huge clothesline.
American Alpha kickstart this match on fire, working double teams to take out both the Vaudevillians but now The Ascension manage to get the upper hand on Ryder.
However, it's time for our first match of the night and out comes one of the best tag teams in the world, American Alpha.
I guess Jerry hasn't got the memo about the women's revolution as he just simply tell's Nikki that she is beautiful. Whilst that is true, does it need to happen on TV?
Nikki claims that Carmella reminds her of herself when she was younger but she says that Carmella doesn't understand that she feel's unstoppable.
Lita interupts talk about Nikki and her ability to make her bed in the morning to bring the focus on tonight's actual match when she faces Carmella.
Nikki Bella joins the panel to talk about..... Total Bellas.
Shane McMahon and Daniel Bryan confirm to Alexa Bliss that tonight's Women's Championship match won't be happening (as mentioned earlier) and they tell her she will get her title match against Lynch when SmackDown arrives in Glasgow, Scotland. However, they do promise that she will be in action tonight but her opponent isn't revealed, could this be Eva Marie's return?
Hawkins is providing fans with his first 'announcement' and tell's the WWE Universe that this coming Tuesday he will be having his first ever match. That was a terrible segment.
The panel are cut off as it's time for Curt Hawkins to make his impact, with a very strange entrance song.
The panel confirms that an extra Pre-Show match has been announced: American Alpha and Hype Bros - The Ascension and The Vaudevillians, a random eight man tag simply to fill the time but it could be fun.
The Kick Off panel including; Lita, Jerry Lawler, and Booker T (of course hosted by Renee Young) are discussing how tonight could be all about change and confirmed that the WWE Word Championship match will open the show.
Before the show begins the WWE have already announced that the WWE World Championship match will be opening the show tonight instead of being the main event, meaning it is likely that Dolph Ziggler - The Miz will be up last, does this mean he is heading out of the company?
With just minutes to go until the Pre-Show begins remember you can interact with us throughout the night via our Twitter- @Vavel_Wrestling.
Overall WWE has put together a strong card and when you throw in the debut/return of Curt Hawkins into the mix this should be another show where the SmackDown stars prove they are the true 'A' show.
Prediction- AJ Styles
Unfortunately for Ambrose, he is stuck in the middle as Cena and Styles have unfinished business and a singles feud over the title would be a huge deal and that is why I expect him to be the one to suffer the pinfall.
Whilst most people moan about him all the time, it has been great to have John Cena back on WWE T.V, he is a huge star and certainly adds to the PPV. Now isn't the time for him to break Ric Flair's record though and nor is it the time for Styles to drop the belt.
No Mercy has a blockbuster main event featuring SmackDown's three biggest stars right now and the way this has been booked has certainly helped as everyone is coming in on the same level, looking strong which is perfect for a World title match.
WWE World Championship Match- AJ Styles (c) - John Cena - Dean Ambrose
Prediction- Randy Orton
It has become very hard to predict that Wyatt will ever win a match on PPV due to how he has been booked and the fact that Orton is probably set for a WWE World Championship match in the future mI'ms him the favourite, I'm happy to be proved wrong, WWE.
Finally. The match that was cancelled at Backlash due to Orton's injury will take place (finger's crossed) at No Mercy and it should be a fun one with two of WWE's best workers and if they can work together well and get enough time they should put on a very good match.
Bray Wyatt - Randy Orton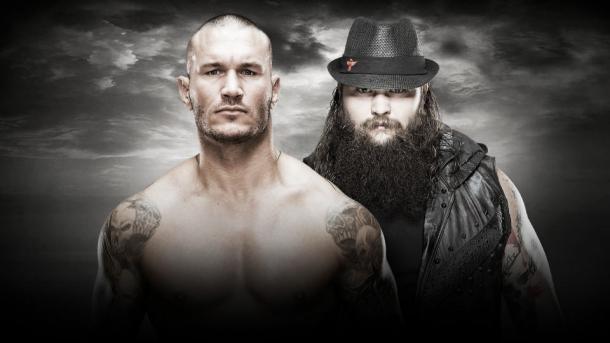 Prediction- The Miz
The result of this one really depends on what Ziggler's future is, something only those involved know, making this one very tough to call. Ziggler is still very popular despite becoming slightly stale of the year's so there would no doubt be a pop for him winning, but The Miz has been such a good champion it would be a pity for it to end here.
This is a contender for feud of the year at this point (yes, it's been that good) and this is the big blowoff match with the title AND Ziggler's career on the line, which makes this have huge fight feel with the stakes so high.
Perhaps the most anticipated match on the card, at least in my opinion, which is a testament to just how hard everyone involved in this feud has worked and it has certainly elevated the title which was desperately needed.
Intercontinental Championship Match- The Miz (c) - Dolph Ziggler (If Ziggler loses he must retire)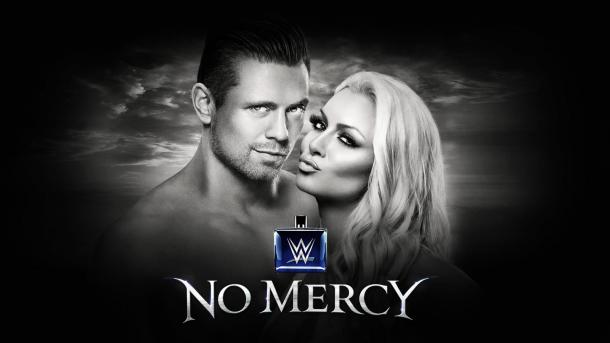 Prediction- The Usos
Now they need to make sure that their hard work pay's off and even though Slater and Rhyno's run has been fun it seems to have been fizzling out and this would be a smart time to have a title change.
Another match that has been well built with The Usos new attitude regenerating the tag team with a breath of life that was much needed. Their new heel gimmick has been just what they needed and they've relished in the role.
Tag Team Championship Match- Heath Slater and Rhyno - The Usos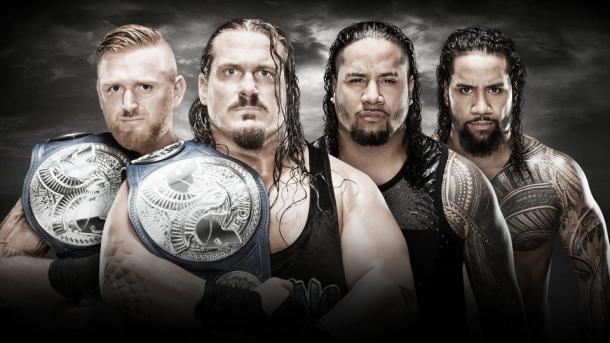 Prediction- Becky Lynch (If it happens)
If it does take place, it should be a fun one with both women being very capable inside the squared ring, but it currently looks doubtful.
It would be incredibly bad luck for Lynch and Alexa Bliss who have worked very hard in getting this match over, and just as bad luck for SmackDown in general who had to cancel a match at their last PPV due to a legit injury.
No more teasing, this is what I have been alluding to. News broke today, according to the Wrestling Observer that this match may be cancelled tonight due to a legitimate injury to Becky Lynch.
Women's Championship Match- Becky Lynch (c) - Alexa Bliss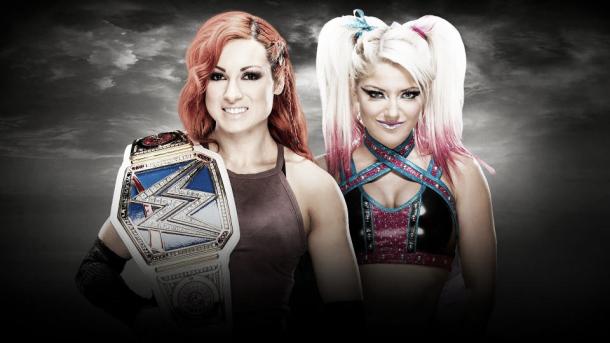 Prediction- Nikki Bella
It is expected to be a violent match and both women will be hoping to make the last month's work pay off and with Nikki having such a strong following the crowd should care about it making for a fun match.
No Mercy features two women's matches (hopefully, again more on this later) and one is between veteran, Nikki Bella and former NXT star, Carmella. Both women have been involved in a furious battle since Nikki returned to the company and it finally pay's off this evening.
Nikki Bella - Carmella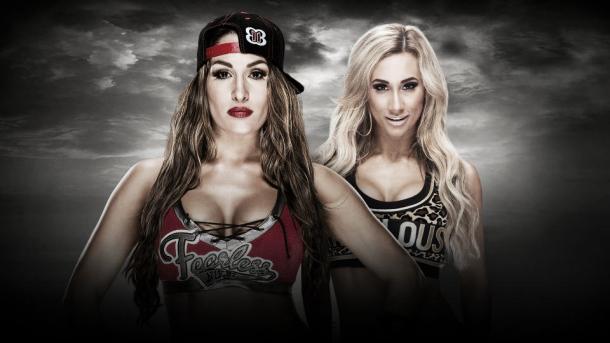 Prediction- Jack Swagger
Either man could take the win here as they both need it, but WWE's tendency to have faces win during the Pre-Show will likely prevail here.
The company has actually invested time into it and the outcome will hopefully be a match that fans actually invest in. This is just the start of this rivalry and given news that has broke today (more on that later) both men may find themselves being bumped to the main show.
Most Pre-Show matches are often simply thrown together in a last minute bid to get people to view it and hope that fans will pay for the Network (if they already haven't), however, this match is different.
Pre-Show- Jack Swagger - Baron Corbin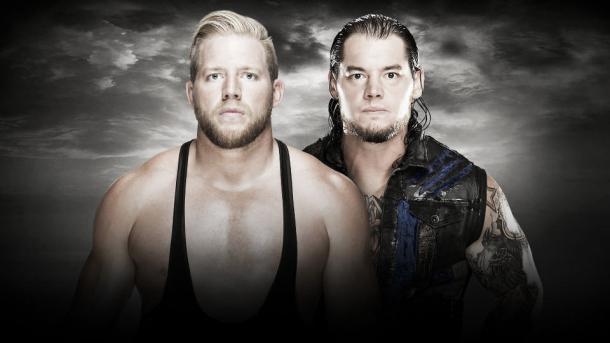 The blue brand has been on top form since Backlash, consistently putting on better shows than their rivals and the stories they have been telling all lead to tonight's event. No Mercy has some blockbuster matches and some big stakes on the line making it a must see show and if it is anywhere near the level of Backlash then we should be in for a good one.
Welcome, everyone to VAVEL USA's coverage for SmackDown Live's second brand-exclusive PPV, No Mercy. My name is Matthew Wilkinson and I will be providing minute-by-minute updates throughout the show of all the action and results, as well as an in-depth preview, so sit back, relax and enjoy.