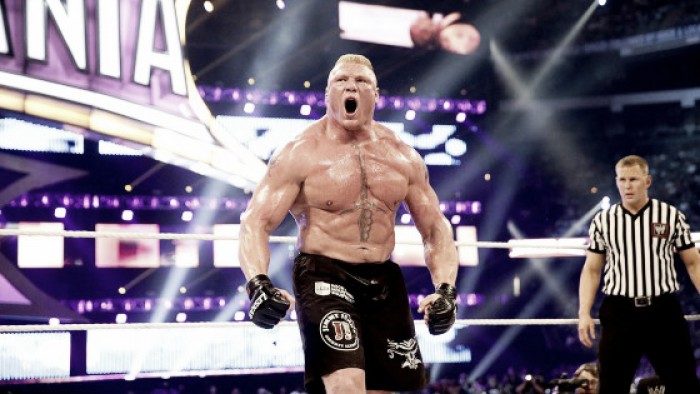 When the news broke that WWE is planning on having Brock Lesnar take on Goldberg at the company's next 'Big Four' PPV, Survivor Series instead of the expected WrestleMania match people's attention began to shift to who will the Beast be facing at the Grandest Stage Of Them All. Reports from NoDQ.com have revealed who Lesnar's rumored opponent will be and it is quite surprising when you consider the current roster of talent the company boasts.
Who will he face?
According to reports, WWE is planning on having Brock Lesnar square off against SmackDown Live's commissioner, Shane McMahon. Instead of facing a full-time wrestler it appears Shane O'Mac will once again be entering the squared circle just like he did at WrestleMania 31 in what will no doubt be a physical match where Shane would be expected to take major bumps and risks.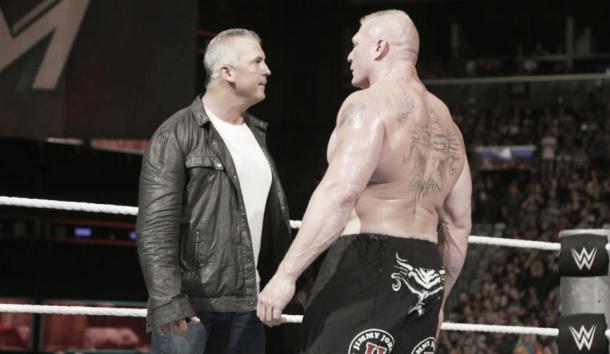 The storyline is in place for this match with Lesnar hitting an F5 on McMahon after brutalizing Randy Orton during their match at SummerSlam. Since then there has been no real follow-up on this situation other than Shane promising revenge. With both men on different brands, there would need to be a cross-over at some stage, likely at one of the shared events such as Survivor Series or the Royal Rumble which could begin to set it up properly.
There is no doubt that the two men could pull off an interesting and fun match which considering Shane's history would likely be some form of stipulation allowing Lesnar to show off his strength and Shane his abilities to sell. It would surely be a one-off special attraction match and looking back at the popularity of Shane's last match it isn't too surprising why WWE would want him to be on the card in some capacity, especially if they can build a strong show around it.
Of course, there is always plans with WWE but they are subject to change and until this match is confirmed by the company it is simply speculation.
Would you be interested in seeing this match? Let us know via Twitter, @Vavel_Wrestling.