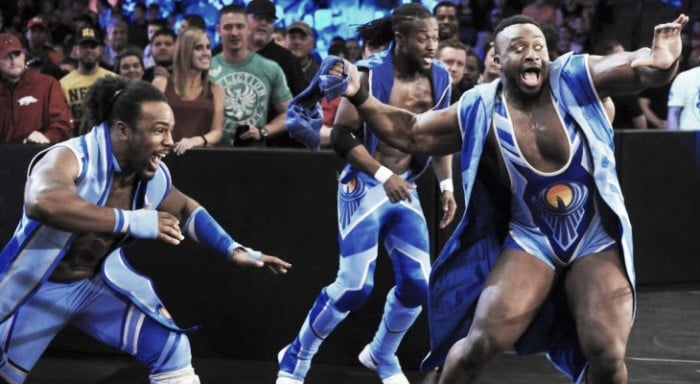 Wrestling gimmicks can be terrible, like an anchor on a ship they can drag a talented wrestler to the bottom of the roster if they are not performed correctly. They have the ability to be a true curse, often causing talented wrestlers to never get the opportunity they deserve, take Muhammad Hassan as an example. On the other hand, when done right a gimmick can be the greatest thing about wrestling, the magic and mystery of a unique character can make a wrestler stand out from the pack and this list will cover the 10 greatest gimmicks of all time.
10. The Hurricane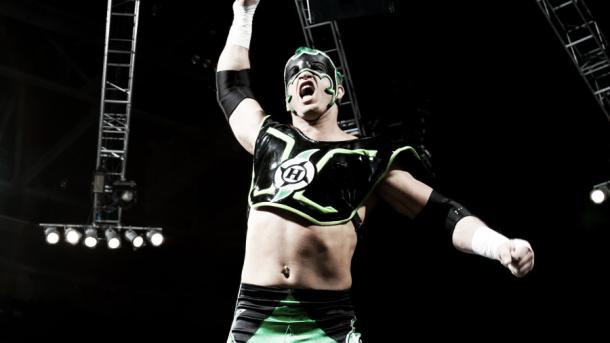 Stand back, there's a Hurricane coming through! It is impossible not to smile when thinking about the superhero character that Gregory Helms performed to perfection, from his brilliant backstage segments that would have fans in stitches to his over the top mannerisms all brought together by his ability in the ring.
Wrestlers are often spoken of as superhero's but the idea of an actual superhero gimmick working in WWE is an absurd thought, yet The Hurricane got over with the fans and in a big way. His victory against The Rock produced a fantastic pop from the audience and the fans were fully invested in everything that he did, and he will go down as a character that the WWE Universe remembers fondly.
9. Broken Matt Hardy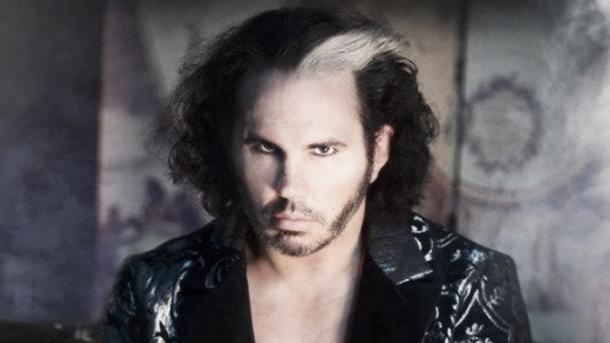 The newest gimmick to feature on this list (spoiler), Broken Matt Hardy is perhaps the most interesting and truly different gimmick to come around in recent years. From his terrible accent to his insane Final Deletion match everything about the character is over the top and insane yet for some reason the wrestling world has taken to it like a duck to water.
Hardy has revitalized his career and kept TNA relevant at the same time and for that, Dixie Carter owes him plenty. His creativity and desire to do things that nobody else would dare do is why it works, and the fact he has fully committed to the role with his Twitter account and the way he acts in interviews has helped establish the character. The sheer fact that WWE copied his Final Deletion match is a testament to how over he has got the gimmick and if he can continue to ride it out it may go down as his greatest years.
8. Sting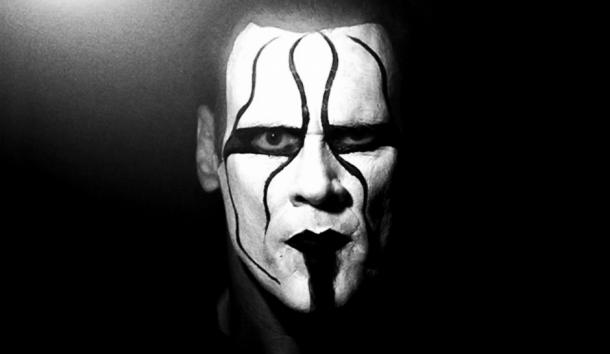 The Icon is one of the most beloved characters in wrestling history and whilst his WWE run was short lived through injury Sting will go down as one of, if not the greatest WCW star in history. His colorful and over the top babyface act with bright face paint and 'Woo' chants was popular, but when he channeled his darker side Sting became an even bigger star.
Feuding with the NWO the way he changed his character was a complete 180 turn from what he had previously done and everything about it worked, from lurking in the rafters to his trusty baseball bat he made sure that it all fit perfectly and that only cemented his legacy as a legend.
7. Ted DiBiase - The Million Dollar Man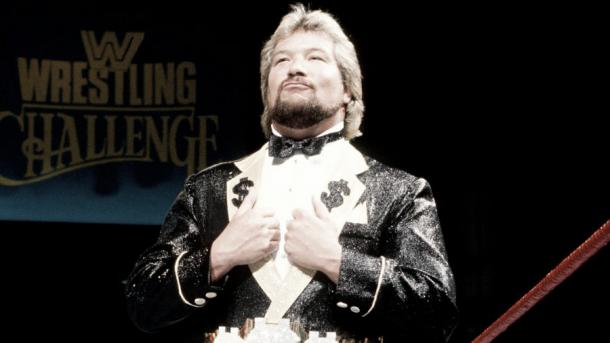 A simple and classy gimmick that worked to perfection, the Million Dollar Man was the perfect heel character. From his expensive suits and challenges he would offer to the fans to the fact he created his own championship belt, Ted DiBiase knew exactly how to work this gimmick and ensure that fans hated him and everything he did. When he placed Virgil by his side the gimmick only escalated and the fact he is now placed in the Hall of Fame shows exactly how impressive this was.
The gimmick has since been copied several times with JBL and Alberto Del Rio and they say that imitation is the greatest form of flattery and that shows just how good this gimmick was, especially for its time.
6. Goldust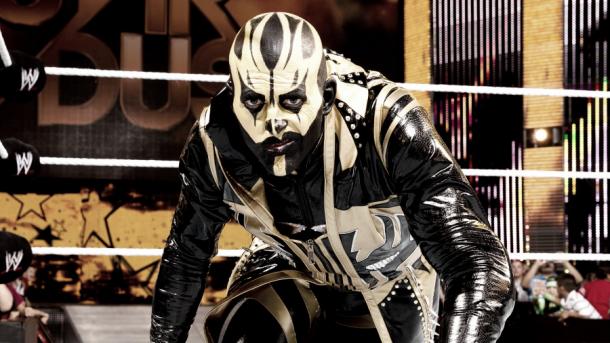 Being a second generation wrestler can be a curse just as much as a blessing as wrestlers often find it difficult breaking out from the shadows of their parent and Dustin Rhodes certainly suffered from this during the early years of his career. However, his Goldust gimmick was so unique that you could be forgiven for not even knowing his father was Dusty Rhodes.
Weird, wacky and certainly controversial this gimmick played on the attitude of the people at the time and drew major heat, however, nobody could have imagined that we would still be seeing Goldust compete in 2016, still working at a good level. Rhodes fully committed to Goldust, his mannerisms, and in-ring style suited the gimmick perfectly and the way the character evolved over the years managed to keep it relevant.
5. The Ultimate Warrior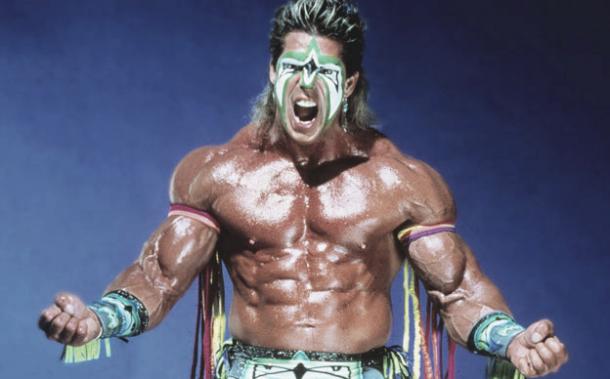 If ever a gimmick has covered a wrestlers flaws it is this one. The Ultimate Warrior is not considered to be one of the most talented men in between the ropes, so why is he thought of as one of the greatest of all time? It's simple because his gimmick was outstanding. Fans would rejoice when they heard his music play and saw the Ultimate Warrior sprinting down to the ring, he was larger than life and over the top and for the time it was something very different.
When he would shake the ring ropes the crowd was guaranteed to go wild and even though his wrestling wasn't at the level of someone such as Ricky Steamboat his larger than life personality would carry him through his matches and the way he ended his career with his sad, untimely death was strangely poetic and one of the most emotional moments in wrestling history.
4. Hollywood Hulk Hogan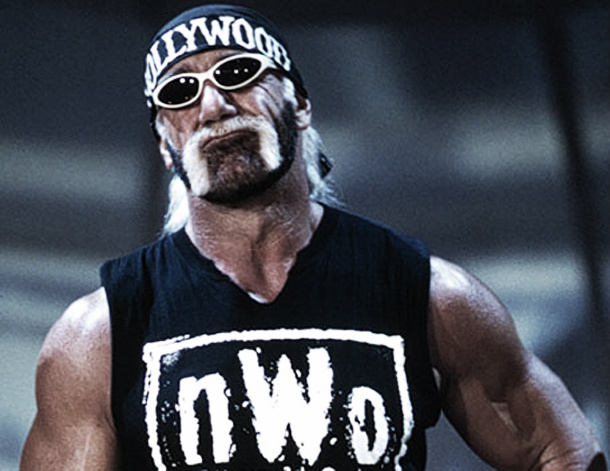 Few could ever have imagined Hulk Hogan without the yellow and red, portraying the American hero that the fans would adore, yet that is exactly what he did when he became Hollywood Hulk Hogan. Never before has a wrestler changed his character so dramatically with such fantastic results and they may never will (unless WWE ever gives John Cena a run as a heel) but that just shows how good this gimmick was.
Hogan's run with the NWO was one of the greatest in his storied career as the group changed the business for good with Hogan's arrogant new persona at the heart of it.
3. Kane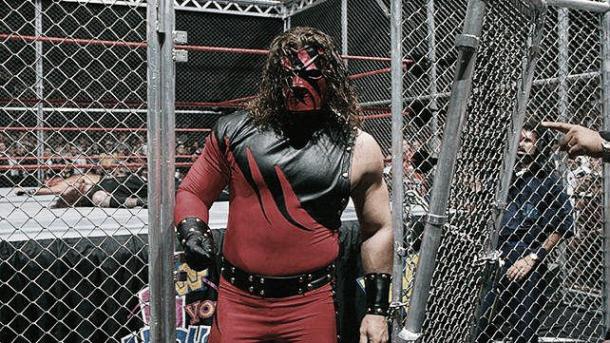 They say three times lucky, right? Well, that certainly is the case for Glenn Jacobs, if anybody understands how gimmicks can impact on a person's career it is him. After portraying both Isaac Yankem and the 'Fake Diesel' it seemed like Jacobs' career was doomed with the monstrous star seemingly set for jobber status for life. That was until the Kane gimmick was created and Jacobs fortunes quickly turned from a character nobody took seriously to battling in the main event scene.
Kane was genuinely frightening and something unlike anybody had seen before in WWE which made him stand out, with his huge size and strength and the backstory that came with his introduction, Kane was a hit right from the start and he never looked back. Whilst his character may have taken some serious changes over the years he has always managed to stay relevant, whether he was fighting for World Championships or being involved in comedic storylines he has always been a constant feature, mainly due to the fact his injury record is so impressive.
WWE could have gotten more mileage out of the Big Red Monster as a main event star as he was always consistent with his in-ring work, but it will be his early years the fans best remember Kane, where he put the terror into fans and tore apart the roster as if they were not even there.
2. Mankind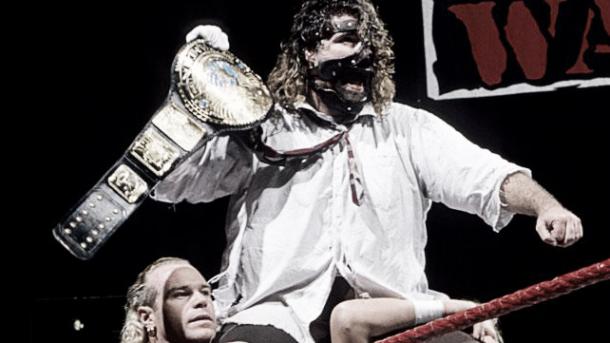 Mankind was one of WWE's greatest ever creations, through the genius portrayal that Mick Foley gave this monstrous and demented man somehow won the hearts of the WWE fans, putting his body on the line Mankind suffered punishment like no other. His unique promos allowed him to stand out from the rest of the locker room and his interview segment with JR will go down as one of the greatest of all time.
But Mankind wasn't just a strange and mysterious character, he was also a hilarious, light-hearted comedic relief who could have fans in tears of laughter. His work with The Rock as the Rock and Sock Connection will go down as one of the most entertaining tag teams in history, showing the brilliant range that this character had, going down as the best of the faces of Foley.
1. The Undertaker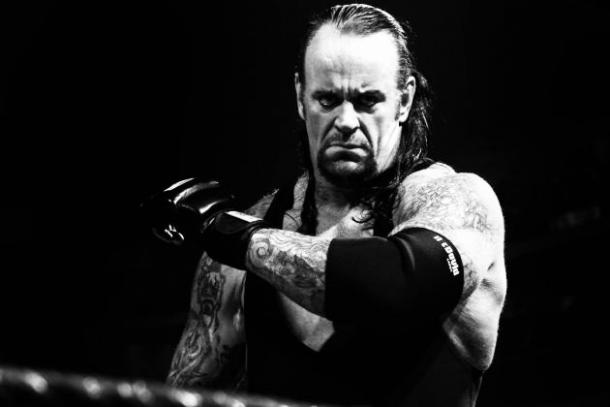 This will come as no surprise but that fact alone should speak volumes for just how good The Undertaker gimmick is. Few, if any, could have made this ridiculous gimmick work, let alone turn it into something that fans would be desperate to see, with many believing the Deadman is one of the greatest of all time. The real reason for The Undertaker's success is down to the man behind the Phenom, Mark Calloway. His dedication to the character has been unbelievable, finding interviews of him out of character are hard to come by and that is why there is so much mystery and respect surrounding him.
Taker never needed lots of title runs (although he's had plenty) yet he was always a main event attraction, his matches at WrestleMania have often being built bigger than matches for World titles due to his undefeated streak that will go down in history. There is little to say about this man that hasn't been said 1,000 times before, he is a legend of the business and without doubt, the greatest gimmick in history.
What are your favorite wrestling gimmicks? Let us know via Twitter- @Vavel_Wrestling