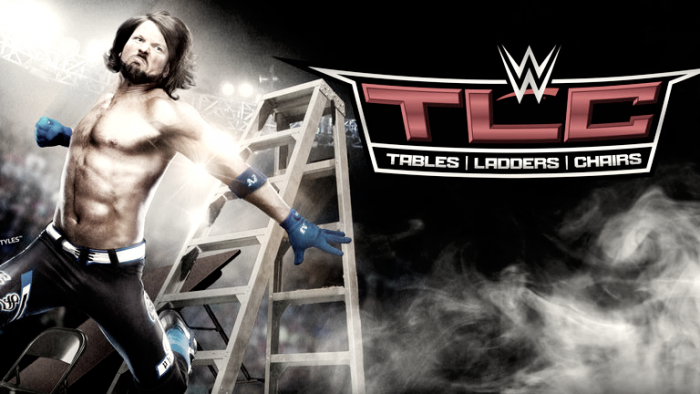 Smackdown Tag Team Championship Match: Heath Slater & Rhyno (C) vs. Bray Wyatt & Randy Orton
It seems in the last few weeks the popularity of Heath Slater and Rhyno has run its course, the novelty has worn off now and it's time for a change. Randy Orton and Bray Wyatt, on the other hand, have a point to prove. The newest version of the Wyatt Family is looking to launch the creepy siblings back to the top of the food chain in WWE, and a pair of championships on Wyatt and Orton could well do that.
Predicted Winner: Bray Wyatt & Randy Orton.
Kalisto vs. Baron Corbin (Chairs Match)
Many fans of the WWE will wholeheartedly admit that the ongoing feud between Baron Corbin and Kalisto is starting to get repetitive, and bears very little relevance to the Smackdown Live programming. It is basically a match to fill up time on the PPV, but Baron Corbin does have talent and could be a great future star of the company.
Predicted Winner: Baron Corbin.
Intercontinental Championship Match: The Miz (with Maryse) (C) vs. Dolph Ziggler
This is possibly the best run of The Miz's career to date (other than his WWE Championship run) and to take the title off him again, just two weeks after winning it from Dolph ziggler, would be just terrible. The last few times these two have faced off, they have put on match of the night candidate performances. Like the win over Sami Zayn at Survivor Series, this writer thinks The Miz will win via shenanigans from his wife Maryse.
Predicted Winner: The Miz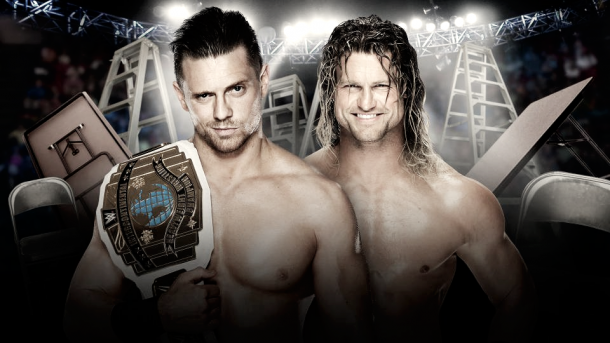 Nikki Bella - Carmella (No Disqualification Match)
Nikki Bella will face off against a younger version of herself on Sunday night, in the form of Carmella. Again, as it's a mid-card match that doesn't really add any excitement to the product this writer thinks it'll be the face (Bella) who goes over clean.
Predicted Winner: Nikki Bella
Smackdown Women's Championship Match: Becky Lynch (C) vs. Alexa Bliss (Tables Match)
For this author, this is possibly the hardest match on the card to call. Kevin Dunn has recently been ridiculed for saying he doesn't like Becky Lynch's accent for promos, yet she is a popular member of the 'Four Horsewomen' that resonates well with the WWE Universe. But then again there is Alexa Bliss, who apart from Charlotte Flair, is the best heel in the Women's division. So it's a very hard one to call, but this writer thinks there needs to be a change in Women's wrestling on Smackdown Live and Alexa Bliss can offer that.
Predicted Winner: Alexa Bliss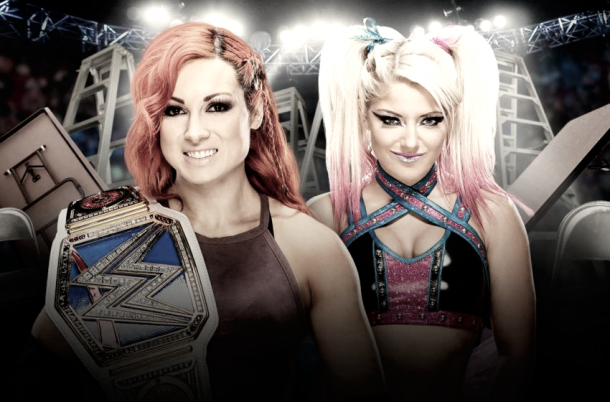 WWE World Championship Match: AJ Styles (C) vs. Dean Ambrose (Tables, Ladders and Chairs Match)
Clearly the best match on the card, a great contest has been brewing for a while from these two, with the last singles match between AJ Styles and Dean Ambrose failing to meet some people's expectations. But this one should be great. We saw on this week's Smackdown Live, AJ looks at home using a steel chair when he nearly broke James Ellsworth's back with one, before using a Styles clash to incapacitate the aspiring, chinny superstar. Ambrose, on the other hand, has been amazing on the microphone the last few weeks, cutting some great promos with Styles and Shane O'Mac specifically. If the end of this week's Smackdown Live showed us anything, it's that this one's going to be an all-out brawl between two of the companies best. With more interference expected from James Ellsworth, he could cost Ambrose the chance of winning the title, leading to repercussions on Tuesday night's edition of Smackdown Live.
Predicted Winner: AJ Styles