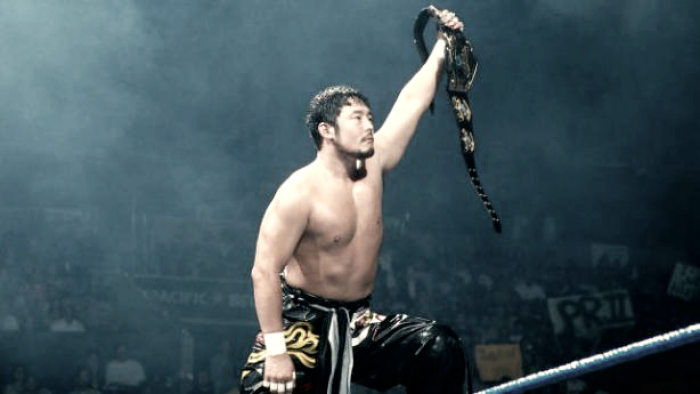 It's True
Tajiri is heading back to the WWE after signing a long-term contract with the company on the 4th December.
The former Cruiserweight Champion will be finishing up his commitments in Japan before moving back to the US and once again work with the WWE.
The Japanese-born superstar was last seen on WWE television earlier this year, in WWE Network exclusive show, the Cruiserweight Classic. He did well in the tournament but was eventually eliminated by Gran Metalik on July 14th.
Whilst speaking to the 'Twitterverse', Tajiri tweeted, "I gave you OK because I got OK from Regal GM yesterday's NXT Osaka performance "I can announce it from tomorrow". I will return to WWE early next year. 12/27 Kanemura Retirement box office will be the last game in Japan, and acupuncture activity will end in Japan this month. Thank you very much, everyone, for 10 years! It is!"
Tajiri is now 47 though, therefore there will only be a limited amount of work he can do without injuring himself.
The long term friend of Tajiri, NXT General Manager William Regal, has been named as a key figure in bringing him back to the WWE after they had somewhat of a bromance in the early noughties when Regal was Raw's Commissioner. Here is a clip of their emotional reunion.
With WWE clearly aiming to expand its Cruiserweight division, questions will be asked regarding Tajiri's long term role with the company. He is now 47, so there will only be a limited amount of work he can do without injuring himself.
Video: WWE Youtube
So what does this mean for the WWE? Could the master of the Tarantula be a good manager for an up and coming Cruiserweight or Superstar? I guess we will find out when he begins his work.