It's that time again as the PPV's come thick and fast for Monday Night Raw's superstars to settle their differences and Roadblock: End of the Line is where that takes place, with a strong card and some good build the show certainly has potential to be very entertaining as we begin to look towards the road to WrestleMania.
Kick Off Match- Big Cass - Rusev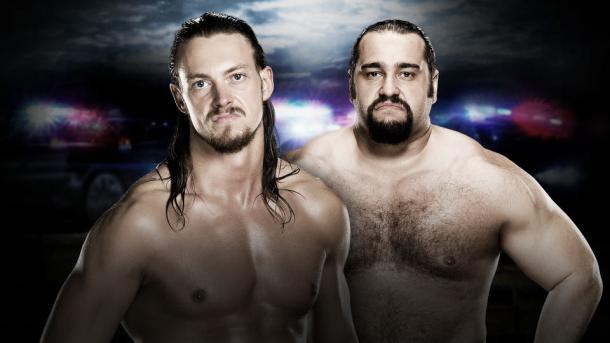 For the first time in recent memory WWE has actually built a storyline heading into a pre-show match that actually makes it a meaningful bout that fans would be interested in tuning early for, especially when the two men involved are big stars. If it wasn't already clear that the company see Big Cass as a future singles star then this is yet another example.
After Rusev has destroyed his tag team partner this one is set to be a physical back and forth battle, but given WWE's track record of having a babyface win to kick off the show, predicting this one should simply follow the norms.
Prediction- Big Cass
Tag Team Championship Match- New Day (c) - Cesaro and Sheamus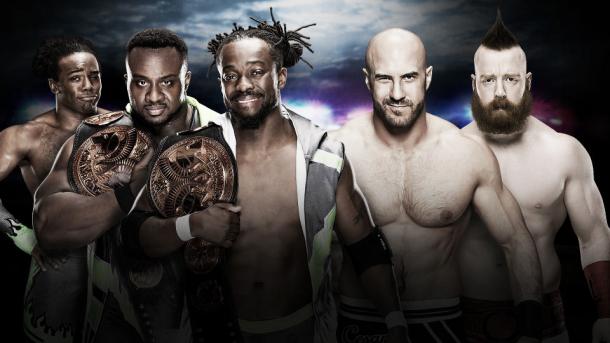 Following on from their record-breaking night on Raw the longest reigning Tag Team Champions in WWE history are set to defend their belts again this Sunday against the oddball team of Cesaro and Sheamus. New Day have failed to convincingly beat their new enemies, having to cheat to get the job done and with Cesaro and Sheamus becoming more popular each week a title change could be a sensible decision right now; allowing the champions to turn fully heel and freshen up their act.
Prediction- Cesaro and Sheamus
Cruiserweight Championship Match- Rich Swann (c) - TJ Perkins - Brian Kendrick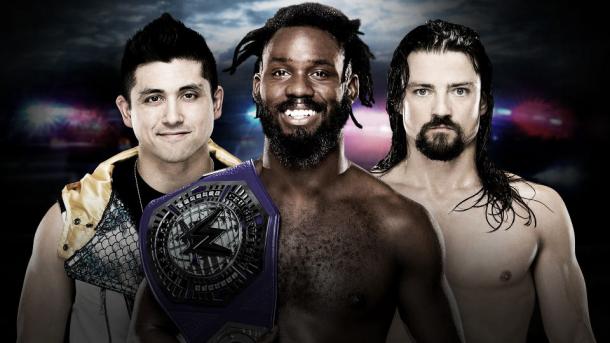 The three men who have been given time to develop their characters and connect with the fans will all face off for the championship that they have now all held. With 205 Live providing the cruiserweights with more time to actually create feuds that fans will care about these three men have been able to build this into something that people should be interested in seeing. The talent involved will create a fast-paced fun match, but after only just picking up the title recently a title change would seem a rushed decision.
Prediction- Rich Swann
Sami Zayn - Braun Strowman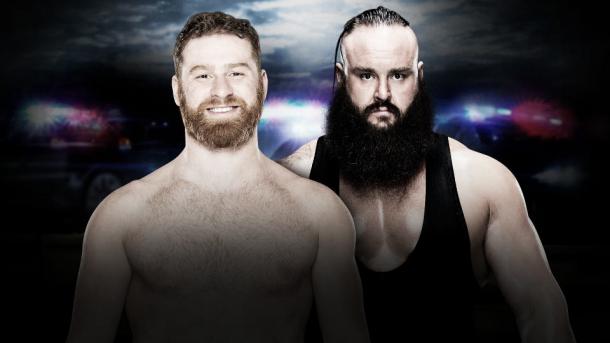 Few people would have been excited about the prospect of seeing this match at this point last year, yet the hard work that Braun Strowman has put in has been brilliant to see and he has become one of Raw's brightest stars with a big future ahead of him. Putting him in a feud with an experienced talent like Sami Zayn is great for him as the fans care and he can sell better than most people in the company. This rivalry has also been great for Zayn who has been wasted until this point since the draft and it is great to see him back in the mix and being used, however, this seems like a story that can be dragged on and to keep that going Strowman needs to stay dominant.
Prediction- Braun Strowman
Seth Rollins - Chris Jericho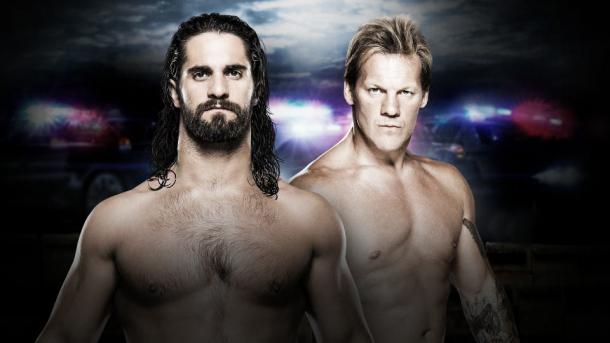 After costing him the Universal Championship on several occasions, Seth Rollins finally gets his chance to get some revenge against Chris Jericho as he hopes to continue on his quest towards facing Triple H. This should be one of the best matches on the night with Jericho currently going through one of the best years of his career and Rollins being one of the best talents on the roster. The outcome of this match depends on whether Rollins is going to face Triple H at the Royal Rumble or if they company will stretch it out until WrestleMania, if it's going to be at the Rumble this could easily be the time for the Game to return, but that remains to be seen.
Prediction- Seth Rollins
Universal Championship Match- Kevin Owens (c) - Roman Reigns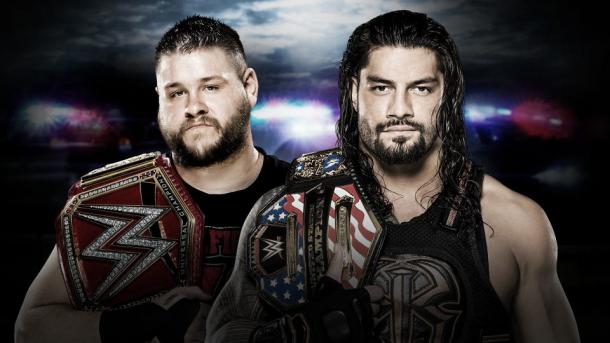 Two of Raw's biggest stars colliding for the top prize, it should be a recipe for success but there seems to be so much about this match that isn't quite clicking. One of the biggest issues with this battle is how much it devalues the United States Championship, which is an afterthought at this point and making Roman Reigns a double champion would only push that even further; as well as continue to turn fans against Reigns. This is the time when the best friends should show they are still close with Jericho costing Reigns.
Prediction- Kevin Owens
Women's Championship 30 Minute Ironman Match- Sasha Banks (c) - Charlotte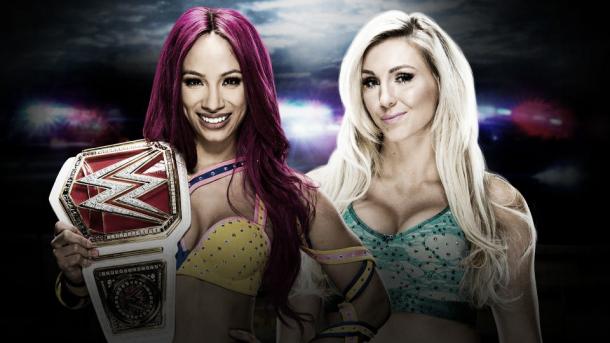 Yet again WWE has built a women's match that could realistically (and this writer believes should) main event a PPV, it shows how talented the women are and how hard they have worked. With that said, this match is fitting with the 'End of the Line' tag that WWE has put on this show as they have built this feud for over a year and this is the perfect place to bring it to an end with a huge stipulation. Whilst the passing of the title between themselves has not sat well with some fans it certainly has shown these women are on the same level, however, now would be a smart time to prove who the better woman is.
Prediction- Sasha Banks