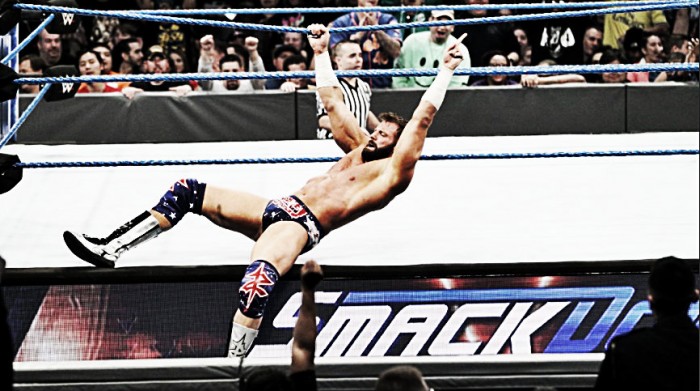 The line between kayfabe and reality is one that is becoming increasingly hard to decipher
When Zack Ryder suffered an injury in the closing moments of Smackdown Live, it seemed so set up, yet it was real by all means.
The 31-year-old suffered a severe injury in the finish of a tag-team battle royal, that has huge implications for the next few months of his career.
Heartbreak for Ryder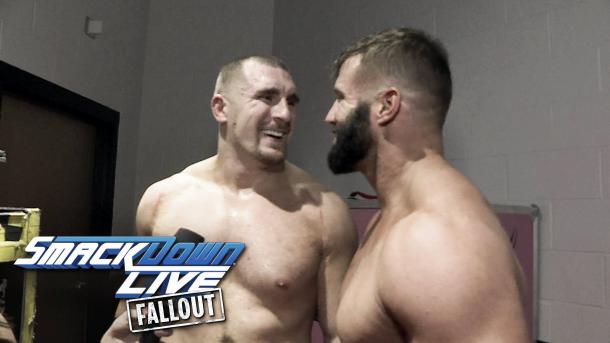 The veteran of The Hype Bros, Ryder is set to be out-of-action for the next four months at least as he battles to recover from a ruptured patellar tendon.
The former Intercontinental Champion underwent surgery yesterday and is set to wear a protective cast or brace on his knee for the next six weeks at least.
Following that he will undergo physiotherapy on the injury to get him back up to the level he was at before suffering the rupture which could take up to 3 months.
From having one of the most incredible moments of 2016 in claiming the Intercontinental Title in a ladder match to losing out on a shot on the SmackDown tag-team titles - it has been an up and down year for The Broski.
Mojo comments
Heartbreak comes in pairs in this case as not only does Ryder lose out, his partner Mojo Rawley also may miss out on his shot at gold.
He left a message on his Instagram following the injury to his partner:
"About 18 months ago, the idea of the #HYPEBros was presented to @zryder85 and I. Truthfully, neither of us liked the idea to begin with. But we gave it a shot. I looked at it as an opportunity to learn from a 10 year WWE veteran and Zack looked at it as a way to have a fresh breath in his career. After meeting Zack, I could not believe that there was a person in this world that was so unlike me. We both knew that we were going to have our hands full trying to make this team work, but it turned out to be a blessing in disguise. Even though daily we discover new ways that make us different, I have come to look at Zack as not only a friend, but as my family. Today, Zack had knee surgery to repair an injury he sustained while winning us the #1 Contendership for the Tag Team titles in my hometown. He gave his knee for his dream, and for the Hype Bros. He gave his knee for a team that he was unsure of in the beginning, and gave his knee for my family sitting there in their hometown arena watching and hoping to see their boys win a title shot. Most importantly, he gave his knee for the entertainment of all the fans who love the WWE and rely on it for strength in their own lives; whether they are Zack Ryder or Hype Bros fans or not. All the respect and gratitude in the world to him. I don't know when he will back, but I can assure you that this is just a small bump in the road. The guy has made a career off of perpetually being the underdog and overcoming tremendous odds. I don't know many people who could have lasted through the years and some of the situations he incurred, but I can tell you it has all made him better in the end. There is no derailing the Hype Train. Ever. Prayers up for Broski. #FAMILYA."
Replacement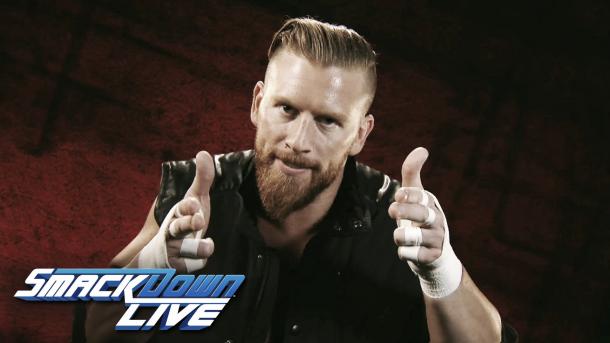 While Ryder recovers, he left a teasing idea for who could possibly replace him in the meantime as he suggested that The Curt Hawkins could be a possibility.
He suggested the idea via social media: "I think @MojoRawleyWWE & @TheCurtHawkins should be a team in my absence. #HypeHawks."