Earlier this year, Hulk Hogan was caught up in a lot of trouble as comments regarding his racist tendencies became public.
Adding to this, a sextape scandal came his way which meant a lawsuit with media giant Gawker went to court.
Many details emerged and WWE deemed it necessary to cut all ties with Hogan and even remove him from records to avoid any bad publicity.
Now, however, the dust seems to have settled and could one man be the key in reviving old Hulkamania?
Curtis Axel brother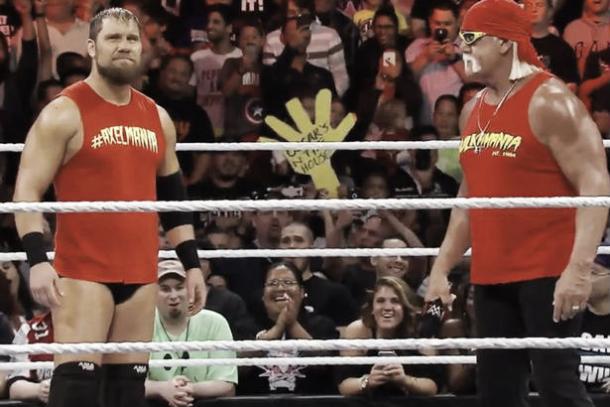 The link between former Social Outcast member Curtis Axel and Hulk Hogan is slim at best, with the son of Curt Hennig in the past mimicking the veterans gimmick by using Axelmania.
This was immediately dropped following WWE's denouncing of Hogan and the much loved comedy that Axel provided dissolved as he faded into obscurity.
Recently at a house show, Axelmania returned as the performer teamed with Darren Young, Sin Cara, R-Truth and Goldust (The Golden Truth) to take on Jinder Mahal, Titus O'Neil, Bo Dallas and Primo and Epico (The Shining Stars).
A patented Hogan leg-drop was witnessed by the St. Louis crowd on Tuesday at the WWE Live event, which could possibly mean the company have let him back into their good graces.
The Hogan effect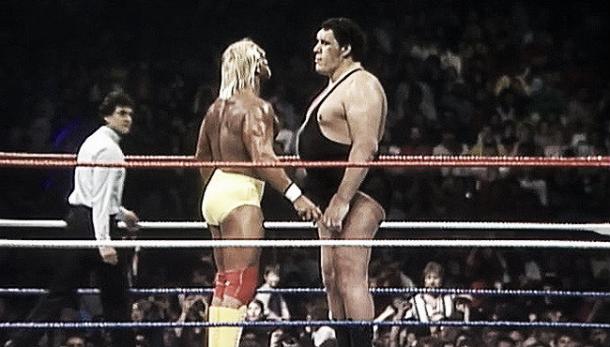 Hulk Hogan is one of the few professional wrestlers that is known by the majority of the public, with his profile on the same level as The Rock and John Cena.
Why would WWE bring the former NWO member back into the fold at this current time?Essentially: WrestleMania season. There needs to be a buzz created about the biggest show of the year and the veteran can bring that.
Fans who have followed professional wrestling since the 1980's will undoubtedly tune in to witness one of the biggest stars of their generation, who produced many iconic moments including one of the biggest in 'Mania history when he slammed Andre the Giant.
Whether or not WWE announce Hogan for WrestleMania remains to be seen but given the long duration of the show and the need for star-quality - they may just cave in to the audience demand.