Decathlon world record holder Ashton Eaton and Heptathlete Brianne Theisen-Eaton, who married in 2013, have both announced their retirement from athletics.
In the surprising statements released earlier today, Eaton stated it was "time to do something new", whilst Theisen-Eaton, who represents Canada, said she no longer had the "passion for track and field or the heptathlon that I used to."
The last competition for both was the Olympic Games in Rio de Janeiro last summer, with American Eaton taking gold in a new Olympic Record, and Theisen-Eaton taking the bronze medal.
Career highlights
Theisen-Eaton, who received a sports scholarship into the University of Oregon in 2006 (where her and Eaton met), made her international competition debut in 2009 at the World Athletics Championships in Berlin, though was absent from international competition over the next few years; her next appearance was at the London 2012 Olympic Games, where she finished 10th.
Her breakthrough came the following year, winning the silver medal at the World Championships in Moscow, and built on that in 2014 with another silver medal at the World Indoor Championships, and the gold medal at the Commonwealth Games.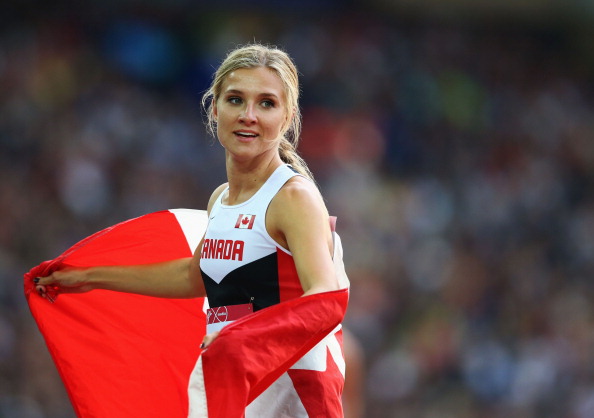 The final two years of her career brought more medal success, as once again finished second at the World Championships in Beijing in 2015, before winning the World Indoor Championships and finishing third at the Olympics in 2016.
Eaton also made his international debut, for the USA, at the Berlin World Championships, finishing 18th, before winning his first medal by finishing second at the championships in Daegu two years later.
However, it was in 2012 where he made his huge breakthrough, breaking the decathlon world record, previously held before Roman Sebrle, at the US Olympic Trials before winning Olympic gold in London just a few weeks later; a maiden world title followed in Moscow in 2013.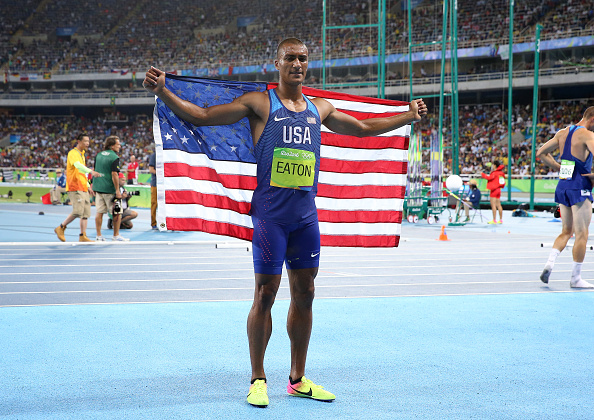 With no major events in 2014, Eaton took a break from the Decathlon, though he returned in fine style in 2015, winning the World Championships in Beijing, setting a new world record of 9045 points, which still stands. He capped off his career with a second Olympic title in Rio last summer, setting a new Olympic record of 8893 points.
Their legacy
Both have made a significant impact, with Theisen-Eaton one of Canada's most successful sportspeople in recent years.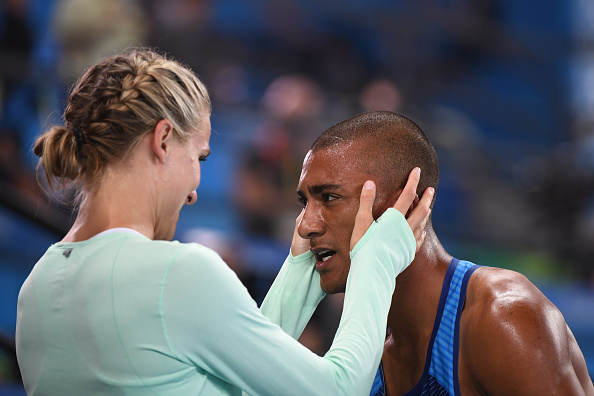 However, though his recent success has been matched by Americans in other sports, Eaton's accomplishments have sealed his place as not only one of the greatest, if not the greatest, Decathlete of all time but as one of the greatest athletes of all time.