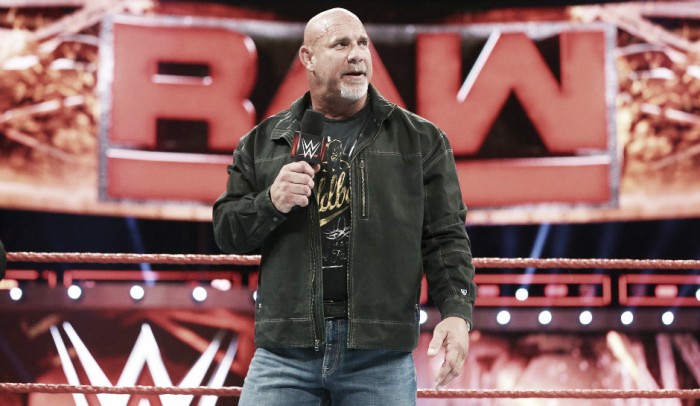 Goldberg shocked the wrestling world when he returned to the WWE for his blockbuster main event with Brock Lesnar and he surprised everyone when he not only beat the Beast but destroyed him in quick fashion. Now fans are eagerly awaiting his return to the ring again at the Royal Rumble where he will be involved in the main event in one of the biggest Rumble matches in recent memory.
Whilst the fans know they will see Goldberg wrestle again at the end of the month and most anticipate another match between him and Lesnar at WrestleMania it appears that Goldberg will wrestle again in-between those two shows at the Fast Lane event.
The future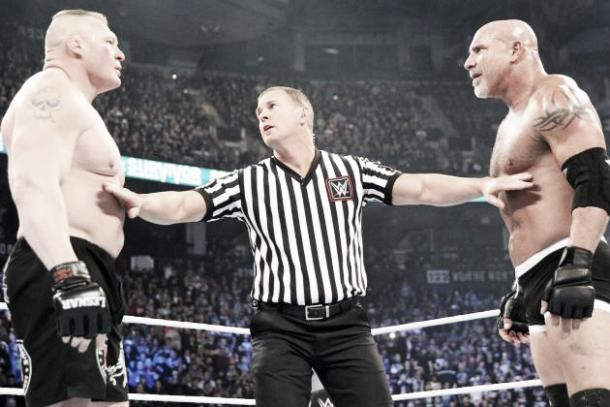 NoDQ.com have reported that Goldberg is currently signed on to work with WWE through to WrestleMania, in what is expected to be his final match before he officially retires, likely leading to an eventual Hall of Fame induction. However, it is reported that Goldberg has signed on to wrestle three times and with one being confirmed for the Rumble and the other likely to be 'Mania it is expected that the third will take place at Fast Lane, building up towards WrestleMania.
Overall Goldberg has signed on to make thirteen appearances during the build towards his 'Mania showdown and even though most of those will be promo segments on Raw, the star power that Goldberg will be bringing to those red brand shows is huge and cannot be overlooked.
With Goldberg currently in a feud with Lesnar and their match being one of three that are reportedly locked for 'Mania, it leaves the question of who will Goldberg wrestle at Fast Lane? It is unlikely that they would put another match together with Lesnar as that would then begin to feel like overkill which means he will likely be facing somebody else, perhaps a younger talent he hasn't been in the ring with before?
Either way, simply having Goldberg appear at Fast Lane is a major coup for WWE and will certainly boost that event as fans are clamoring to see him as much as possible and it is likely that more will be clear once the aftermath from the Rumble has settled.