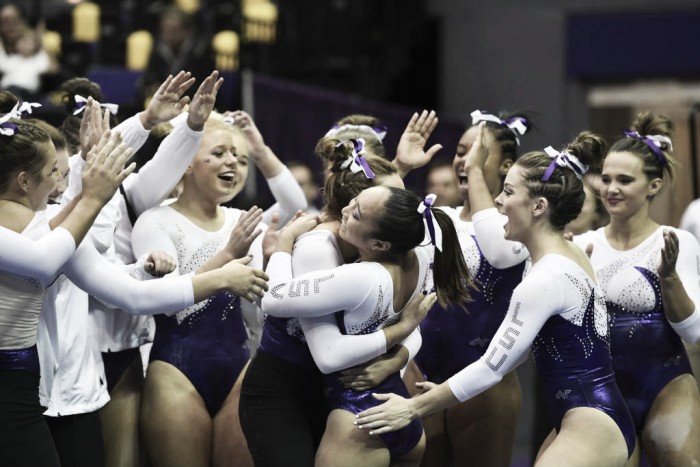 As the University of Georgia went to LSU for the first event of the season, the competition between the schools was high. LSU went into the meet as favorites, being ranked #2 as opposed to Georgia who are ranked #9.
Opening rotation
The opening rotation was on the vault, LSU began well, with all their gymnasts scoring over 9.8 for the vault. Georgia had a bad rotation with their highest scorer being Sydney Snead with 9.875. Georgia's next highest scorer on the vault was Ashlyn Broussard with 9.775. Kennedi Edney for LSU put up the highest score for the vault with her impressive vault scoring 9.950.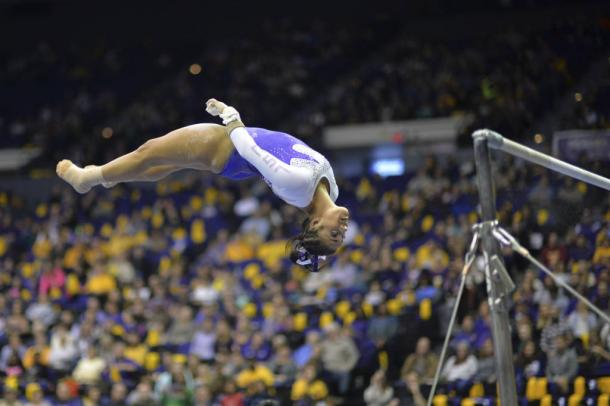 A-Symmetric bars
The second rotation was the bars, always a tricky piece. Sarah Finnegan of LSU led the way with a very impressive routine scoring 9.90,.Snead was again the highest placer for Georgia on this apparatus receiving another strong score of 9.875. Tying for second with Edney, Myia Hambrick & Lexie Priessman the Georgian looks to be a great prospect for her school.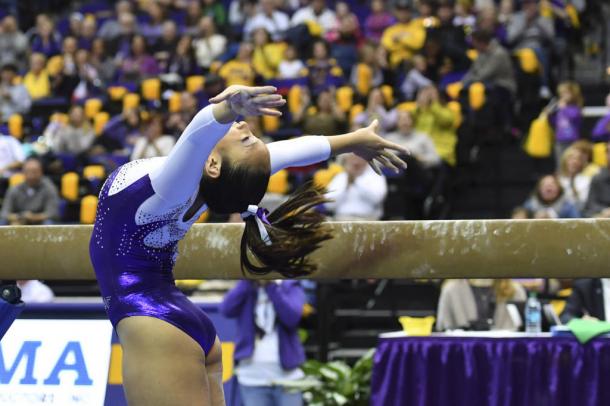 Balance Beam
The most difficult apparatus for women is always the beam. Walking along a five-meter wooden beam is tricky enough, with it being only 10cms wide and being 125cm from the floor having to do a routine with flips makes this very hard. Finnegan put up a very impressive 9.950. All the LSU gymnasts took the top places on this apparatus. Snead again scored the best for Georgia, received a consistent 9.800.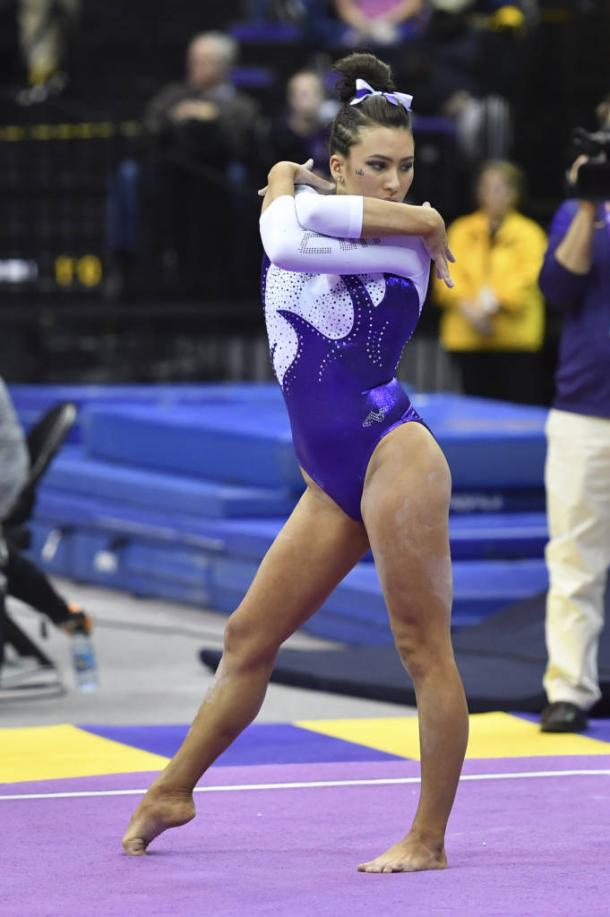 Final Rotation
The final rotation was the floor. LSU had an unassailable lead going into this rotation, so all that was left for Georgia was pride, whilst LSU were on course to break their own school record for an opening season meet. This was set back in 2014 and was well within reach.
11 time All American Ashleigh Gnat put up a very impressive score with her very near perfect routine. The LSU gymnast scored 9.950 with McKenna Kelley close behind on 9.925. Snead scored her lowest of the night on this with 9.675. The highest scorer for Georgia on floor was Gigi Marino who landed a 9.825 score..
All Around
LSU did break their own school record scoring a total of 197.825. Myia Hambrick took the overall All around title with Gnat taking second. Snead can take some comfort from the meet, as the most consistent for Georgia she finished third in the all around, however overall this was a bad meet for Georgia and they have much to work on for the coming season.