A couple weeks back, Kenny Omega took to his Twitter account to address his status after his well received match at Wrestle Kingdom 11. He wrote, "I will be stepping away from Japan to reassess my future. The path of my journey may change, but my goals will not." This tweet led to a lot of speculation that he would possibly be jumping ship to WWE, as he has been on their radar for some time now.

What we think we know
It has been previously noted that Kenny Omega's contract with New Japan runs out of January 31st and several people within the company have stated that he already renewed with the promotion. For those who were hoping that he would appear at the January 29th Royal Rumble event, he would still not be allowed without violating his terms with New Japan.

It's also worth noting that he has just been booked for the Wrestling Star promotion on January 28th in Chile, the day before the Royal Rumble. So the chances of him making a "surprise appearance" in The Rumble are now next to nothing.
The Taz Show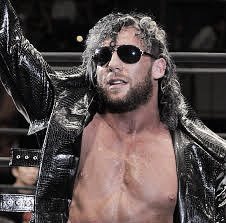 Kenny Omega went on the Taz Show and after Taz had asked Kenny about his future and the Tweets he sent out after the Wrestle Kingdom match. Kenny went on to talk baout what happened last year with the New Japan raid as it was called by the WWE and that it opened the eyes of New Japan board members that people can be taken at any moment. "Normally Contracts expire on January 31st but after that a lot of guys got unique deals signed immediately at that point from either January 5th, 6th or 7th. A couple guys were under unique deals I was one of them." He tells Taz he is now a free agent and that he is able to make his own deals.
This is something exciting because it is something we never as wrestling fans don't get often and that being uncertain about something that's about to happen with that adds excitement.