Jamaica has officially been stripped off the Men's 4x100-metre relay gold from the Summer Olympics in Beijing, following a re-test of Nesta Carter's sample being found to contain methylhexaneamine earlier this year.
The announcement of the failed drugs test was in May last year, though it was only today that it was confirmed that Carter, Michael Frater, Asafa Powell, and Usain Bolt, as well as Dwight Thomas, who ran in the heats, would be stripped of their Olympic title.
The disqualification strips Bolt of his unprecedented achievement of a 'Triple-Triple', which he completed last summer with further 100, 200, and 4x100-metre golds at Rio 2016.
Trinidad could be upgraded to Gold; other disqualifications yet to be seen
Though it has not yet been confirmed, it is likely that original silver medalists, Trinidad and Tobago, will be upgraded to the gold medal position in due course.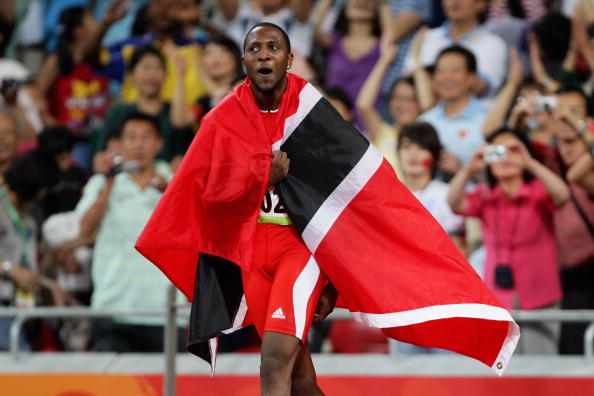 The Trinidadian quartet of Keston Bledman, Marc Burns, Emmanuel Callender, and Richard Thompson (and Aaron Armstrong, who ran in the heats in place of Callender) ran a time of 38.06 seconds at the time; the gold medal would be particularly sweet for Thompson, who also won silver medals in the 100 and 200-meters behind Bolt. The silver medal is set to be given to Japan, with the bronze medal set to go to Brazil.
As further retrospective testing takes place in the future, it will be interesting to see if any more of Carter's samples test positive. The Jamaican was also part of the team that won gold at London 2012, setting the current world record of 36.84 seconds, as well as winning the World Championships in 2011, 2013, and 2015.
Lebedeva also stripped of Beijing medals
Tatiana Lebedeva has become the latest Russian athlete to be retrospectively stripped of medals, losing her Long Jump and Triple Jump silver medals following a positive test for dehydrochlormethyltestosterone.