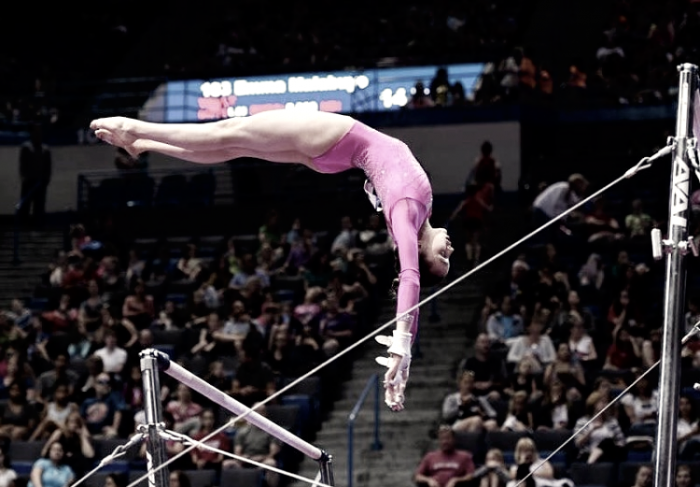 The WOGA Classic serves as the first major international elite competition of the year, commencing the Road to the Tokyo 2020 Olympics and in the nearer future, the 2017 World Artistic Gymnastics Championships in Montreal later this year. The WOGA Classic plays host to top gymnasts from some major gymnastics powerhouse countries, including the US, Russia, China, and Canada, all of whom finished in the top 10 in the team competition at the Rio 2016 Olympic Games.
Who's competing?
The WOGA Classic field is headlined by 2016 Secret US Classic and Elite Massilia champion Irina Alexeeva of WOGA Gymnastics, along with fellow junior elites Sloane Blakely, Audrey Davis, and Deiah-Marie Moody. Also representing the US is Hills Gymnastics' Madeleine Johnston.
Representing the Rio 2016 team silver medalists Russia are junior elites Angelina Simakova, who finished fourth at the Russian national champions and competed on the Russian European Gymnastics Championship team, and Ksenia Klimenko. For the Rio 2016 team bronze medalists China, 2016 Anadia World Cup uneven bars and balance beam bronze medalist Lyu Jiaqi looks to make a solid senior elite debut here in Frisco, just outside of Dallas, Texas. Also representing China is senior elite Fu Yuyao and junior elite Wu Yanhui.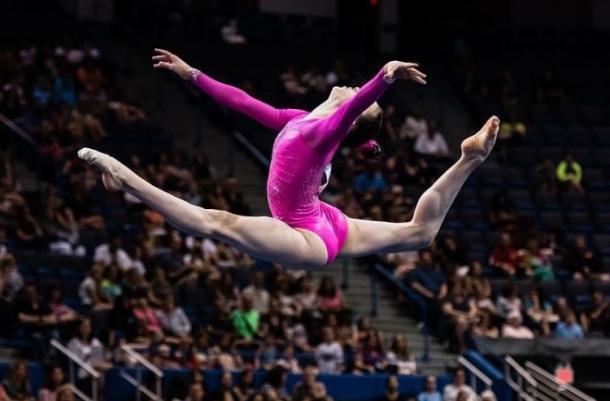 Competing here in Texas representing Canada is Elite Canada vault silver medalist Laurie Denommee and Elite Canada uneven bars bronze medalist Sophie Maras, as well as senior elites Marjory Bastien and Annie Per-Theriault. Also competing for Canada is senior Sonita Zlobec as well as juniors Chelsea Murry, Gabrielle Deslauriers, Elizabeth Cimachowicz, and Imogen Paterson.
Overall, 41 gymnasts are slated to compete on Saturday in Frisco, with athletes from the US, Russia, China, Canada, Japan, Belgium, New Zealand, and Hungary.
What to expect this competition?
With the WOGA Classic serving as, for many, the first international elite competition of the year, there will definitely be some new routines and new skills on display from several gymnasts. Also, with this quad's Code of Points new for this quad, many gymnasts will be adding in some new skills and combinations, making for some interesting, new routines.
With this though will come some expected rust and slight errors, as many athletes are just looking to begin their elite seasons and gain some valuable international experience ahead of bigger competitions later on this season.
One of the most intriguing story lines will be WOGA's Irina Alexeeva, looking to see how the junior elite will perform after a breakout 2016 season. Alexeeva, who took home the Secret US Classic gold medal in the summer, is not a citizen of the US, having immigrated to Texas from Russia a few years ago. The 14-year-old will look to kick off what could be a big 2017, hoping to square away citizenship in a few years in order to gain eligibility to compete internationally representing the US National Team.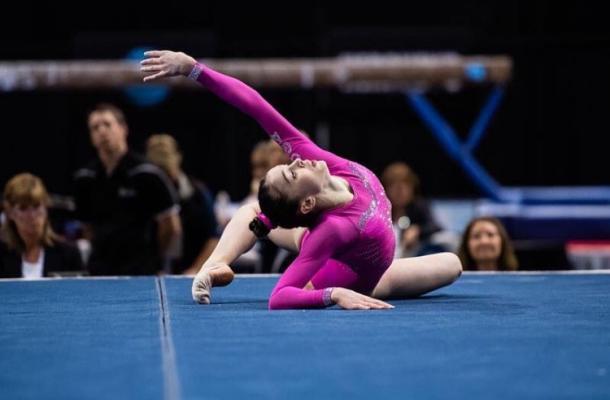 Another interesting story line will be the debut of new seniors Angelina Simakova, Ksenia Klimenko, and Lyu Jiaqi, all of whom have performed well within their respective countries' national championships but have yet to compete on a major international stage.
Overall, this year's WOGA Classic will be filled with lots of new faces, with many new seniors looking to post a breakthrough performance to put their name on the map for the new quad in search of the Tokyo 2020 Olympics.
Predictions:
1. Irina Alexeeva (US)
2. Angelina Simakova (Russia)
3. Lyu Jiaqi (China)