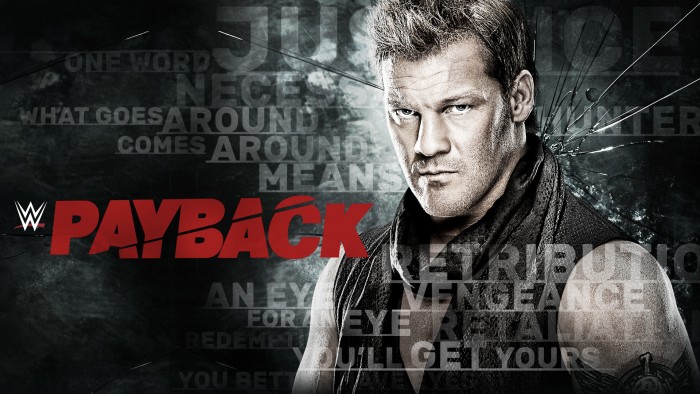 The first pay-per-view since WrestleMania takes place this weekend as Raw presents Payback in a show where the WWE Universal Championship will not be defended, nor will its champion even appear on the card. Instead there are two matches featuring talent from SmackDown Live which has made the build to some of the card rather weak, but on the other hand, the show also features some matches that have been very well built and overall the card looks strong enough to be a good show; let's break it down.
Kick Off- Enzo & Big Cass vs The Club
Is anybody excited for this match? It's one that fans have seen countless times at this point and typifies exactly why fans tend not to enjoy, or even tune into, the preshow's, because they are always stacked with matches that have zero build and fan interest, and Payback continues that trend with this tag team bout.
The Club had a good run towards WrestleMania and started to actually look like the team fans wanted to see, but the return of the Hardy Boyz cut their time as champions short, whilst Enzo and Big Cass have quickly been running out of steam and in a desperate need of something more than just their pre-match rituals.The pre-show matches tend to see the faces get the win to put the live crowd in a good mood heading into the show, and since there is nothing really on the line here (a number one contender's stipulation wouldn't have been so hard would it?) then it seems like the former NXT duo getting the win makes the most sense.
Prediction- Enzo & Big Cass
Samoa Joe vs Seth Rollins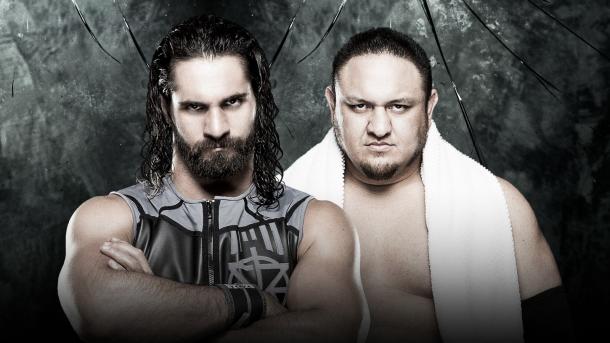 One of the matches that have had a good build-up, this one is personal and started back before WrestleMania when Samoa Joe injured Seth Rollins, almost costing him his chance to compete against Triple H. In terms of the actual match itself, if they are given the time it could easily steal the show in terms of wrestling quality as both men are fantastic inside the squared circle.
WWE may have booked themselves into a corner with this one as both men need the victory, with Rollins coming off his big 'Mania win it would make sense to continue pushing him, yet this is only Joe's second match on PPV since moving to the main roster and having him lose already could hurt him in the eyes of casual fans who might not be as familiar with his work.
Because of those factors, this writer believes that WWE is going to have a controversial finish to the match that will see Rollins pick up the victory, perhaps through DQ due to the Samoan's over aggression, before a post-match beatdown allows Joe to look like the monster he should be.
Prediction- Seth Rollins via DQ
United States Championship Match- Kevin Owens (c) vs Chris Jericho
Now we move on to one of the Interbrand matches as SmackDown's Kevin Owens competes on a Raw PPV for the last time (for the foreseeable future at least) against a Chris Jericho who is expected to be leaving the company after Raw to tour with his rock band Fozzy.
This has been one of Y2J's greatest ever runs, his work has been phenomenal and he is as over as he has ever been, so it is sad to see him leaving, but he has stuck around a lot longer than most had expected him to when he first returned. In terms of predictions, this is probably the easiest on the show with KO set for an exciting feud with AJ Styles on SmackDown and Jericho heading back to the music world, this should be a fun farewell to the former champion until his next return.
Prediction- Kevin Owens
Tag Team Championship Match- Hardy Boyz (c) vs Sheamus & Cesaro
The Hardy Boyz' return has been spectacular, it has lived up to fans expectations and seeing them back in a WWE ring is fantastic for someone who was their biggest fan in the Attitude Era. On the other side of this match is a tag team nobody ever saw coming, that fans have taken too and has done wonders for both men's careers, Sheamus and Cesaro have made their duo work.
The feud between both teams has been very respectful so far, something that this writer believes will play a factor into the end of this match. It seems too early to take the belts away from the most popular team on Raw right now, but this is a feud that should continue for much longer. A Hardy's victory after a back and forth contest, ending in a cheap shot from Sheamus and Cesaro to turn them heel seems like an appropriate finish, plus it could potentially be the catalyst for the broken moment fans so desperately want to see.
Prediction- Hardy Boyz
Women's Championship Match- Bayley (c) vs Alexa Bliss
Much like the tag team feud, this is one that should continue after Payback, as Alexa Bliss has continued her impressive run on the main roster since the switch to the red brand, yet the Raw Women's Championship is in need of a healthy run after all the switches that took place over the Summer and Bayley could be the perfect person to have that run.
Not many people thought she would walk out of WrestleMania as the champion (this writer included), but the fact she did makes it seem like the company has some long term plans for the loveable hugger. A long run as champion until the eventual Sasha Banks heel turn for a blockbuster SummerSlam match is the direction they should be heading, and a victory for Bayley here will be just another step on that journey.
Prediction- Bayley
Cruiserweight Championship Match- Neville (c) vs Austin Aries
The two major names of the cruiserweight division, and arguably the only two that fans seem to genuinely care about, are set to do battle again at Payback and as their WrestleMania match proved, this should be a fun one. This is one that could go either way as Austin Aries is likely going to be the next person to hold the belt, whether he picks it up at Payback or not, but whether it happens this weekend remains to be seen.
With Neville's new alliance with TJ Perkins, there is a strong chance his new protege could get involved and help his mentor defend the title, continuing his dominating run.
Prediction- Neville
House of Horrors Match- Bray Wyatt vs Randy Orton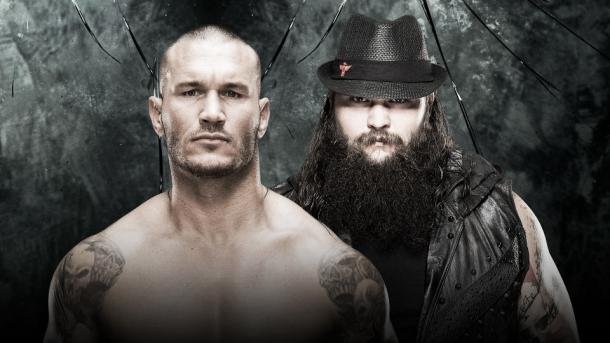 In another rematch from WrestleMania, the WWE Champion will be taking on Bray Wyatt, in a non-title, house of horrors match. Does anyone know what this will entail? No, and that could be the beauty of it. There is genuine interest in what exactly this match is going to be, and whilst some of that interest could also be described as worry this has the potential to be fun carnage if done right.
However, if done wrong it could be a train wreck, and given that their title match at 'Mania massively underperformed they both have a point to prove on this show. With Wyatt being the Raw superstar and likely entering a feud with Finn Balor ir makes the most sense for him to get a victory inside a stipulation that certainly suits him.
Prediction- Bray Wyatt
Braun Strowman vs Roman Reigns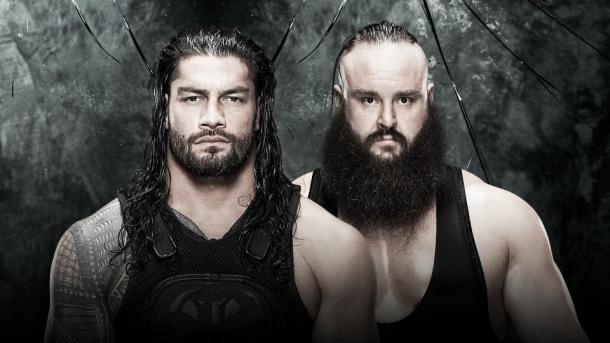 In what should be the main event of the night after the tremendous beatdown that Braun Strowman performed, this is going to be a clash of two heavyweights that will hope to rival last night's boxing. Whether they can quite live up to Anthony Joshua's impressive victory will remain to be seen, but they are certainly going to try.
Strowman has been a revelation in the WWE since the draft and he just continues to get better, whilst Roman Reigns, despite the fans hate, is an equally good worker and this should be one where they simply brawl, allowing the monster to come out on top ahead of his inevitable clash with Brock Lesnar. However, it's a a match featuring Roman Reigns and you can never count him out, so we could easily witness his triumphant return from injury in dominant fashion, but that sort of a victory helps nobody here.
Prediction- Braun Strowman