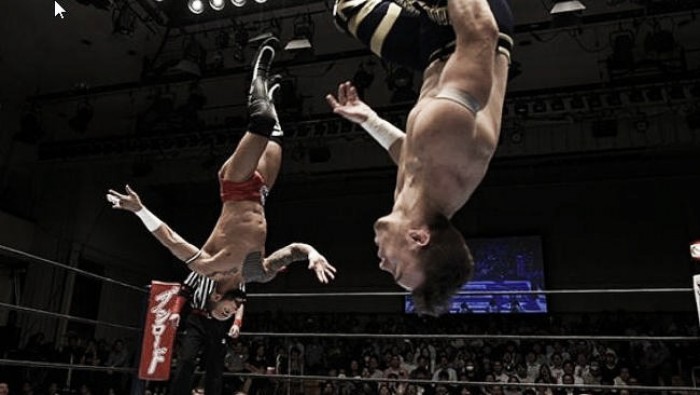 Wrestling is a wide world full of incredible talents and whilst the WWE may claim to be a 'Universe' there is plenty of fantastic wrestlers outside of Vince McMahon's company. In recent years with the growth of NXT, fans have been treated to some of the very best independent wrestlers getting a shot in the company with the likes of Kevin Owens and Seth Rollins, but there are still countless wrestlers who fans should be eager to see one day step through the ropes of a WWE ring, and here's ten of them.
10. Will Ospreay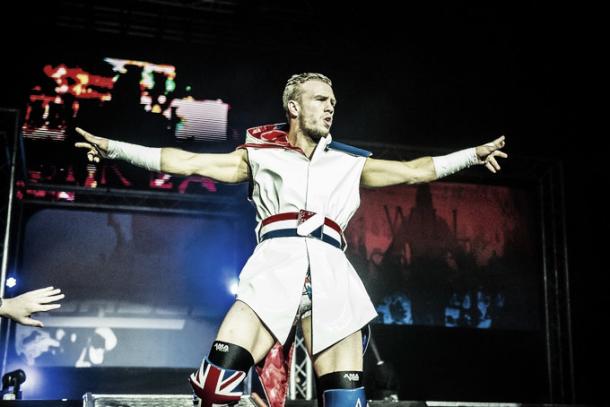 You might be questioning why the Aerial Assassin only comes in at number 10 on this list, with a track record that speaks for itself and in-ring ability that few can match, Will Ospreay is without a doubt one of the best wrestlers in the world. However, he is also potentially the busiest wrestler in the world as well and is one of the most sought after talents around which means he might not be in a rush to get caught up in the WWE Universe just yet.
However, if and when he does, there is no doubt he will have fantastic success. A natural face and heel, Ospreay knows how to evoke a reaction from the crowd and is an excellent storyteller on the microphone. But his biggest asset is without doubt his wrestling ability which is fantastic, with few able to match or even come close with what he can do inside the ring it is inevitable before the WWE goes knocking at his door.
9. Donovan Dijak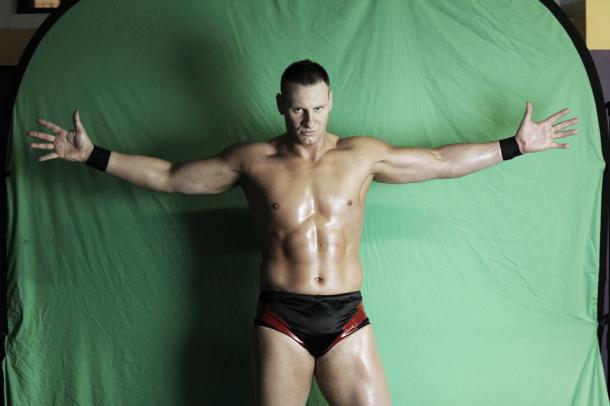 Standing at an impressive 6'7", Donovan Dijak is a legitimate beast in the same way as Braun Strowman or the Big Show. However, unlike those guys, Dijak is incredibly athletic and can move around the ring at a great pace, making him even scarier and more intimidating.
The former Ring of Honor star is rumored to already be on WWE's radar and that is a good thing for everybody. Dijak's natural ability and his sheer presence is something that will help him in WWE as the company is currently placing a focus on bigger talent again after several years of cooling on them. If they wanting a genuine badass who not only looks the part but can act the part, Dijak is the man.
8. Nixon Newell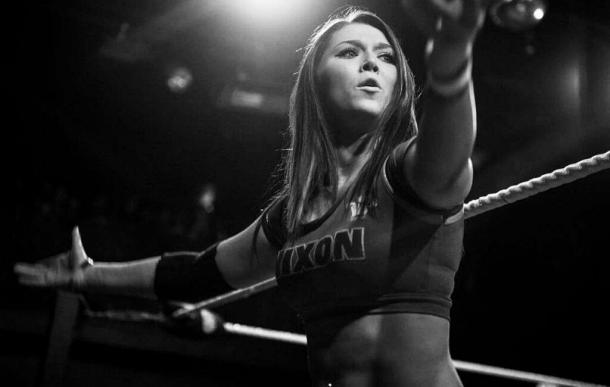 WWE has placed a large focus on the United Kingdom and the brilliant independent wrestlers that it boasts in recent months, yet whilst that has been fantastic, one thing was missing-women. The British wrestling scene doesn't just have great male wrestlers, but fantastic female talents too and Nixon Newell is at the very top of the list when it comes to British females.
The Welsh wrestler portrays the lovable babyface character to perfection, but just when you think she is a huggable, lovable lady, she will happily headbutt you in the face to let you know she can handle business. Having made an impact for companies such as Progress and WCPW, Newell has also headed over to Japan to develop her style, and she could add some serious star power to the current NXT women's roster, as well as making a great entrant in the upcoming women's tournament.
7. Kyle O'Reilly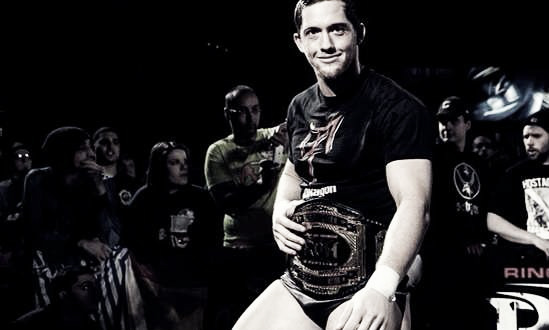 This is a man that is heavily rumored to be heading WWE's way in the near future after turning down a new ROH deal and fans should be incredibly excited about that prospect. The former ROH World Champion has proven himself wherever he has worked, adapting his hard-hitting style to every company he has signed for and WWE would be no different.
Someone who lets their wrestling do the talking, O'Reilly would be fantastic in the current NXT roster where he would be something very different compared to what is already there, which is always a good thing. This is one that seems very likely to happen and is more a matter of when and not if.
6. Dalton Castle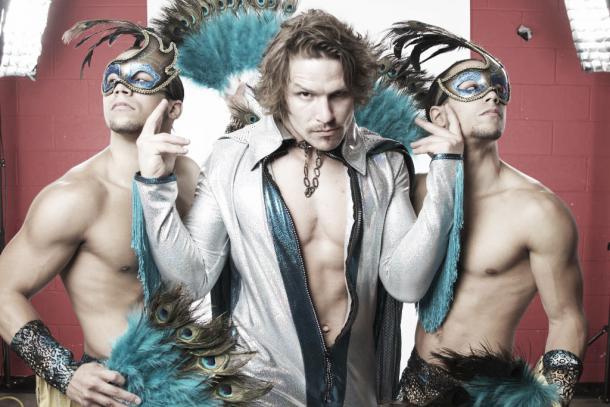 One of the most charismatic people in all of wrestling, Dalton Castle is someone who is making waves with Ring of Honor right now as one of, if not their most entertaining talents. Castle stands out on his own and in a good way, letting fans know they are in for a show from the minute his entrance begins, he excels in the showmanship aspect of the business but is equally as talented once things get serious inside the ring.
With 'the boys' by his side, Castle already has a mini-stable set up that can provide some fun feuds and storylines. With plenty of experience now under his belt, Castle is surely someone that is on WWE's radar.
5.Tessa Blanchard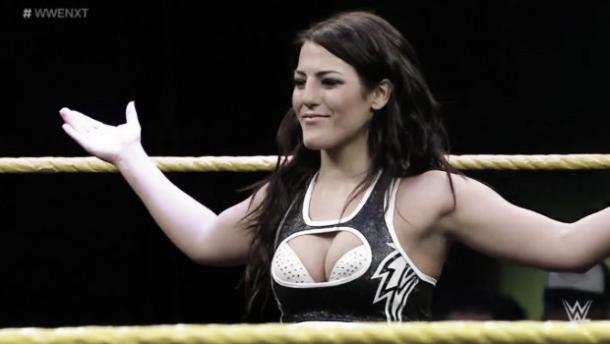 Tessa Blanchard is a wrestler who may already be familiar to WWE fans for several reasons; having competed on NXT several times, the fact she is a third generation wrestler with Joe and Tully Blanchard being her grandfather and father respectively, whilst Magnum TA is her stepfather, or that she is set to appear in the upcoming Paige movie.
All of these reasons alone prove that she has an existing relationship with the company that is incredibly positive, but it isn't just because of them that WWE should sign her. It's the fact she is one of the most talented women's wrestlers on the independent market with a huge future ahead of her that they should sign her immediately.
NXT is currently in an exciting period as far as the women's division is concerned, with new faces coming in and several less experienced women getting their time to shine, Blanchard could fit right into the mix. With the women's tournament coming up this Summer in the WWE it seems like a great chance to showcase her abilities and bring her in full time.
4. Ricochet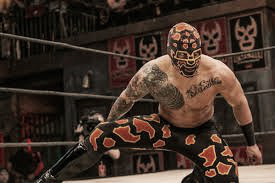 Ricochet or as you may also know him, Prince Puma (Shocking isn't it!) is quite frankly one of the most athletically gifted wrestlers on the planet, with some of the things he can pull off inside the ring often leaving fans questioning how it was even possible. If that isn't reason enough to bring in Ricochet then what is?
Whilst WWE may boast the cruiserweight division, Ricochet's style is still diverse enough to make him stand out away from them. Having gained mass attention as Prince Puma in Lucha Underground, fans of the product will know exactly what he is capable of, and the fact he is good personal friends and lives with Apollo Crews can't hurt WWE's chances of putting pen to paper can it?
If you are a fan of athletic high-flying wrestling and you somehow haven't seen Ricochet wrestle yet, google him, he will keep you entertained for hours. Seeing him go up against the likes of Sami Zayn or even bigger talents such as Roman Reigns is an exciting prospect that this writer hopes we will see one day.
3. Zack Sabre Jr.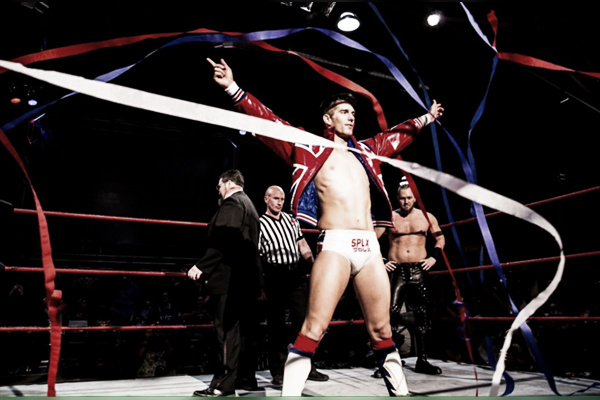 Another wrestler on this list who has technically already worked for WWE, fans got a good look at the technical wizard during the Cruiserweight Classic last summer where Zack Sabre Jr reached the semi-finals. Unlike the rest of the competitors (other than Kota Ibushi), Jr decided not to sign a contract with the WWE and returned to the independent scene where he continues to make waves across the world, particularly in Japan and England.
ZSJ is arguably the greatest technical wrestler in the world right now and he can add a lot to the WWE, whether that be in NXT, the cruiserweight division or the main roster itself. Given that the company already has a working relationship with him, it would be a huge shame if we never see ZSJ in the WWE full time, rather than just in a tournament environment.
His work inside the ring appears so smooth as he seamlessly transitions from hold to hold, and given some of the fantastic talents already in the company there are countless dream matches for him to have. His style would certainly be unique in the current WWE environment, more mat based with technical moves thrown in for good measure, ZSJ also has countless submission holds that work over areas of the body that none of the current talent use, meaning he could be the breath of fresh air that gives the company a boost.
2. Adam Cole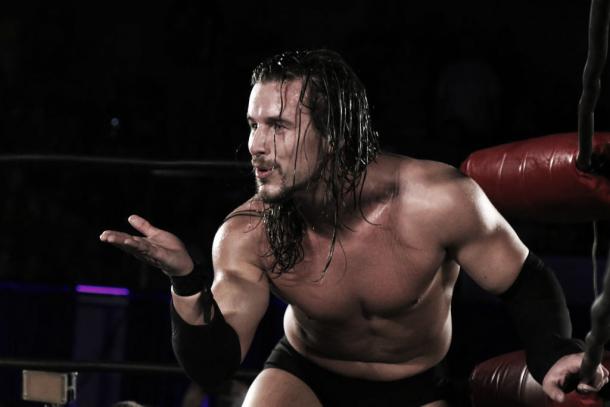 Out of everybody on this list, Adam Cole could be the one that has the most potential of actually happening in the near future. Having just become a free agent according to PWinsider.com, with his Ring of Honor contract coming to an end, there is an opening for WWE to bring in one of the world's best wrestlers. However, they reportedly face stiff competition from New Jap Pro Wrestling, who are also vying for his attention and also boast his fellow Bullet Club members; the Young Bucks and Kenny Omega.
Yet, Cole in the WWE just seems like a perfect fit. He has the perfect look as well as the ability both on the microphone and in the ring to be a main event talent, being versatile enough to work as both a baby face and a heel, Cole brings plenty to the table. He has proven himself for years now and deserves the opportunity to make the next step to the WWE and it is certainly a deal fans would like to see happen.
His cocky confidence is something that WWE should look to make him continue, should he sign. Having expressed that he would like to start in NXT, he could be the exact star power they need right now following the loss of Shinsuke Nakamura, with the ability to carry the brand for several months before an eventual move to the main roster.
1. Marty Scurll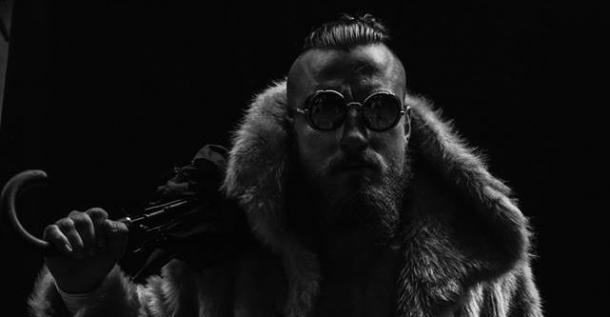 One man who is still under contract with Ring of Honor is the one who tops this list, the Villian, Marty Scurll. The Englishman has all the qualities needed to be a huge success in the WWE as he is the polished product. Not only having tremendous ability inside the ropes, but he has a gimmick nailed down that has had huge success wherever he has gone. The current ROH Television Champion's 'Villain' gimmick is unique and entertaining and with the creative minds at WWE it could only be pushed to new heights.
Scurll's natural ability to make a crowd hate him, despite his talents is a testament to not only how good the gimmick is, but how talented Scurll is in terms of his character. He simply gets the small details correct that can make a crowd boo him, from his facial expressions and mannerisms to the quick wit that he can provide to any fans, or opponents that may call him out, the Villain knows what he is doing at an elite level.
Scurll has been making a big name for himself over the past couple of years, especially after he won the 2016 BOLA tournament. Now finding himself as an entrant to this year's Best of the Super Juniors tournament, Scurll is set to take his villainous ways to Japan, but it shouldn't be too long until he arrives and locks a WWE superstar in a Chicken Wing that Bob Backlund would be proud of.
Considering the WWE's current obsession with British talent with their United Kingdom Championship, why not bring another Brit over the pond to cause some a major splash?