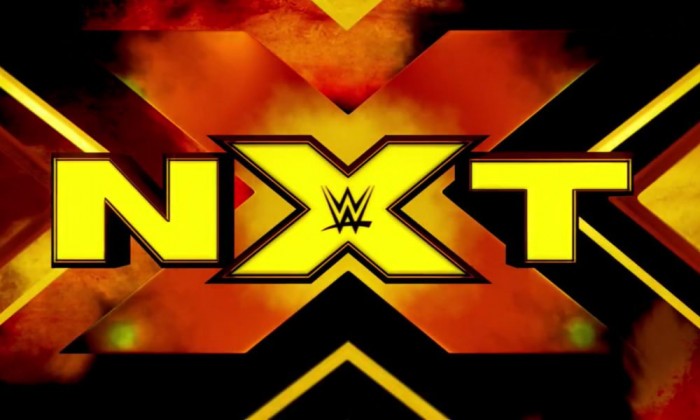 With just under two weeks to go until NXT takes over Chicago this week NXT's main event determined who was going to face Bobby Roode for the NXT Championship, A huge match for the NXT Tag Team Titles was made and much more in what was a frantic NXT as edge closer to Takeover on May 20th.
Bononi Fades to Black
The opening bout of the night saw Aleister Black take on newcomer Cezar Bononi in what was a relatively quick match which saw Cezar Bononi start well taking the fight to Black but in the end it was the well-educated feet of Aleister that saw him come out on top when he nailed the Brazilian with his signature Fade To Black Roundhouse Kick and that was that.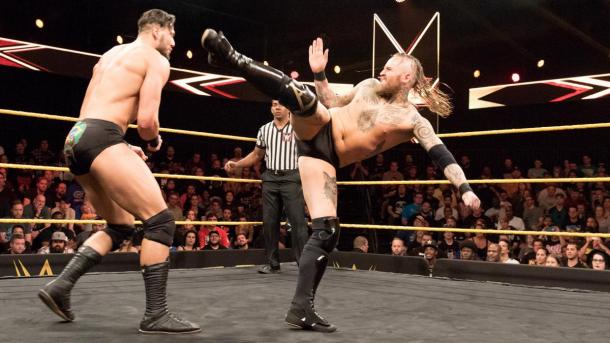 DIY make handy work of Moss and Sabbetelli
Then outcome Ciampa & Gargano, DIY to state that they never got their rightful one on one rematch only a week after Heavy Machinery staked their claim to face The Authors of Pain for the Tag Team Championships in Chicago. Then Tino Sabbetelli and Riddick Moss made their way out to also look to be the next challengers for the tag team gold in NXT.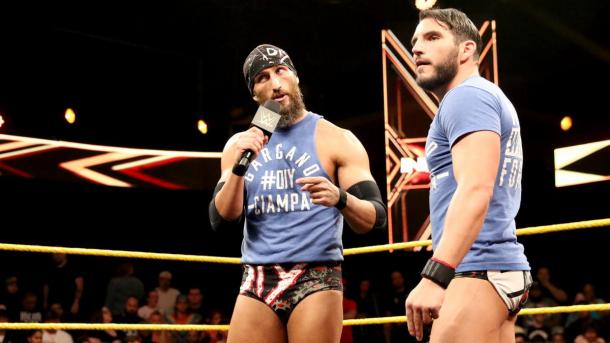 This led to an impromptu tag team match with Sabbetelli and Moss taking on DIY in what was a great and physical match. This match began with the two former pro football players in Riddick and Tino used all their brute strength early in the match which kind of gave them the shock and awe factor. Then came the well-oiled machine that is DIY and they put on a clinic in tag team wrestling which led to the Meeting in the Middle for the victory.
The NXT Tag Team Division will be taken to new heights
William Regal then announced that at Takeover: Chicago it will be AOP V DIY in a Ladder Match for the NXT Tag Team Championships.
Itami wins big in Main Event
Then it was main event time and it was a match to determine the #1 Contendership pitting Hideo Itami against Roderick Strong and this will go down in the books as an instant classic as both men laid it all on the line for the opportunity to face Bobby Roode. Throughout this match, there were dueling chants as the crowd was split.
The match was a constant back and forth as for every punch kick and hold that Itami used Strong was able to wrench the back of Itami in spine jarring fashion even at one stage hitting a backbreaker onto the ring apron. Then at twenty-minute mark, Strong hit a huge knee on Itami to get a nearfall
Itami returned the favour in kind as he hit the Hesitation Dropkick/GTS combo to get the win and the golden opportunity at Takeover on May 20th. Itami showed the ultimate sign of respect when he helped his opponent to his feet and raised his hand. However after this WWE cameras were still rolling and Roderick Strong was once again targeted by Sanity.