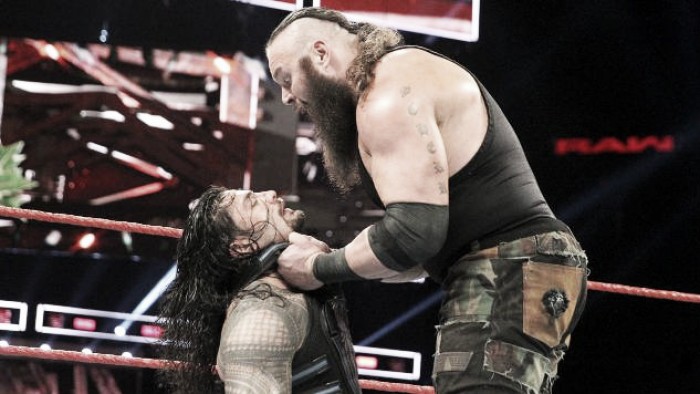 Earlier today WWE posted the following on their website regarding Braun Strowman's injury, "Braun Strowman underwent surgery following the attack by Roman Reigns last Monday on Raw, WWE.com can now confirm."
Big trouble for the red brand?
Immediately after the assault on Strowman's injured shoulder and elbow by the former WWE Champion, The Monster Among Men left Raw in an ambulance and was able to get back to the United States for an evaluation this past Wednesday. Following the medical consultation, Strowman underwent surgery on Thursday in Birmingham, Alabama, with Dr. Jeffrey Dugas. During the procedure, it was revealed, among his other injuries, that Strowman's elbow had been shattered, and he is expected to miss up to six months of action as a result.
What does this mean?
Serious plans were set for Braun going into the summer with him announcing he had his eyes set on Brock Lesnar and people wanted to see him there. Bruan Strowman is a real hot topic in the WWE right now with how quickly he has improved in the ring since his time in the Wyatt Family. This bump in the road will surely bring Bruan to a dead stop and the plans they had for him are either held until he returns or put on the back burner until they are scrapped and that one seems insane because RAW has been carried and made entertaining when Braun comes on to the TV screen.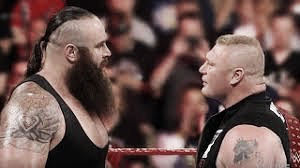 What to do?
With this, unfortunately, timed injury coming out of nowhere for Bruan, who seemed to be to be grasping brass ring that was above him and was likely heading to a highly anticipated match in the biggest event of the summer. Many things can be done with this, such as bringing Seth Rollins or Finn Balor into the picture but both these men are in ongoing feuds heading into Summerslam aginst Bray Wyatt and Samoa Joe so right there, four superstars are booked. As many people may remember they have said since coming back Vince McMahon and HHH have been very high on Jeff Hardy as they always have been, but even then they are in the middle of feuds in the tag division. One would have to believe they will bring Roman Reings into the match as they are going to save that match for the main event of next year's WrestleMania?