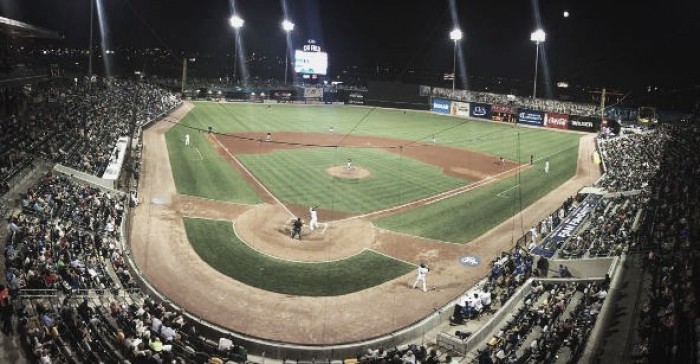 The 2017 American Association season is right around the corner, and the St. Paul Saints are looking to finally get past the first round of the league playoffs, where they have fallen each of the last two seasons. They will have a strong core returning, as ace pitcher Mark Hamburger has been tabbed by manager George Tsamis to start opening night against the Gary Southshore Railcats. Let's take a closer look at this year's team.
Catchers
The Saints are carrying two catchers into the season, with Tony Caldwell looking like the day-to-day starter, with Jack Goihl backing him up. Caldwell played for the Saints last season, playing in 67 games, and compiling a batting average of .256. He hit 12 home runs, a career high, and drove in 47 runs.
Goihl meanwhile is classified as a rookie, having just graduated college in 2015. He was selected in that season's MLB Draft by the Cleveland Indians. The St. Paul native played last season with Mahoning Valley, the Indians Low-A affiliate, playing 18 games, batting .160 with just two home runs.
Infield
The Saints are carrying six infielders into the season, led by returners Nate Hanson, Jon Kristoffersen, Tony Thomas, and Tanner Vavra. Hanson went on a memorable tear last August when he returned after the birth of his baby and absolutely tore up the American Association pitching staffs.
Thomas was an All-Star last season and ended the season with a .296 batting average and 13 home runs. Vavra is the son of former Minnesota Twins coach Joe Vavra and finished last season with a .270 batting average in 75 games. Kristoffersen played only 22 games last season, batting .250 in his limited playing time.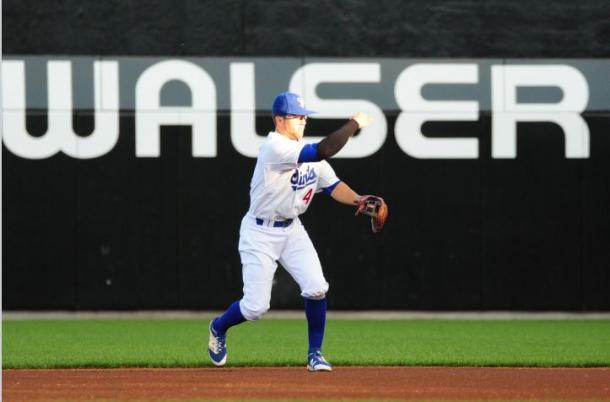 Kyle Roller is one of the newcomers to the Saints, having split last season with the Durham Bulls, and the Independent Somerset Patriots. Total, he played 102 games, batting .250 with 15 home runs. The other newcomer for the infield is Brady Shoemaker, who spent last season with three different teams in two organizations. In total, he batted .225 with nine home runs.
Outfield
The Saints are returning two outfielders from last season. Breland Almadova batted .256 with four home runs and 40 RBI last season, while Brady Burzynski batted .271 with12 RBI in 44 games. The big hole is in center field, where Saints fans had been used to seeing Alonzo Harris roam, but he is playing for the York Revolution in the Atlantic League.
They will look to three players to help replace him, starting with Minnesota native Tim Colwell, who played last season with the Sioux City Explorers. Anthony Gallas split time between two teams last season, while Danny Oh spend last season with Midland.
Pitchers
The Saints will carry 10 active pitchers into the season, led by Hamburger, who is a Minnesota native and brings Major League experience to the staff. Other returning pitchers are John Straka, Eric Veglahn, Benji Waite, and Corey Williams. Among the newcomers are Minnesota native Seth Rosin, Jason Creasy, Ken Frosch, Connor Little, and Vinny Nittoli.
Projected lineup and rotation
Rotation
Hamburger
Straka
Veglahn
Creasy
Williams
Starting Lineup (not in batting order)
C – Caldwell
1B – Roller
2B – Vavra
SS – Thomas
3B – Hanson
LF – Burzynski
CF – Almadova
RF – Oh
Season outlook
The Saints will open their season on Thursday when they host the Gary Southshore Railcats for a four-game weekend series. In total, they will play 50 home games, including a series against rival Fargo-Moorhead on August 3-6. They will end their home schedule August 29-31 against Winnipeg, who knocked them out of the playoffs last season. They will wrap up the season at Kansas City before hopefully getting a playoff assignment.