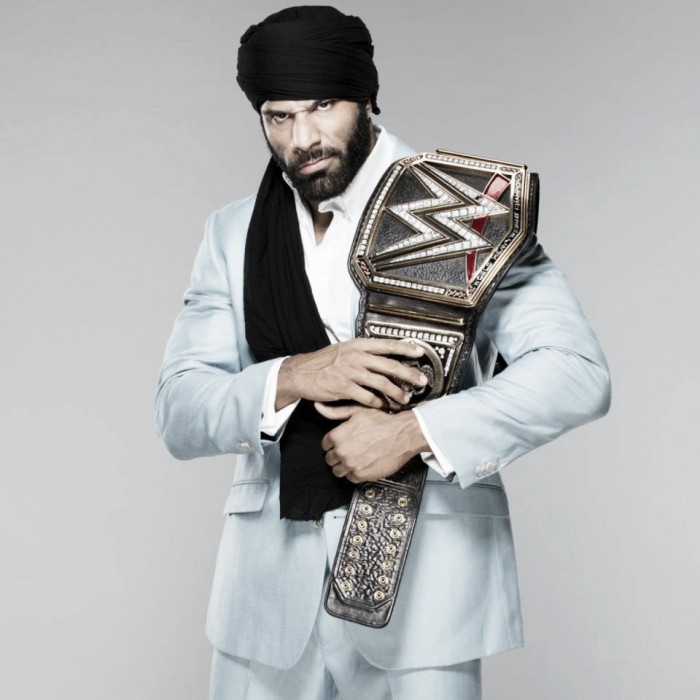 Right now in the WWE things have been changing as far as the SmackDown Live main event scene where an unsuspecting contender to Randy Orton's WWE Championship has arisen and it is the least expecting superstar above James Ellsworth.
Things were shaken up?
Hot of the heels Superstar Shake-up things were for sure shook up by WWE when they had five superstars fighting for the WWE Championship contendership. People were surprised and shocked as Sami Zayn looked to be nearing a victory when two familiar faces showed up in the Bollywood Boys and gave an unsuspecting Jinder Mahal the chance to take the victory and launch himself into a spotlight that has been escaping him since he returned and before he was released.
Is it his time?
A cop out answer would be is anybody ready for the pressure and responsibility it takes to hold a WWE world title? But if we break this down and look at what Jinder Mahal could bring to the table as the world champion inside the blue brand of WWE you may get a better insight.
Something new!
Something new inside the WWE wouldn't be the worst thing ever, Jinder Mahal is a fresh face in the main event scene, that said we have had plenty of new champions the past couple of years. But not one of those champions was like Jinder, as every single one of them had a slow build and a long storyline to break them out and fill that main event spot. Jinder on the other hand just came to Smackdown Live and took the best of the opportunity given and he hasn't disappointed as of yet. Watching as a viewer it is refreshing to have this new match up not only that Jinder is coming out on top of every situation looking really strong. So let's hope he can step up and not fall short to the Viper, Randy Orton!
His hard work pays off!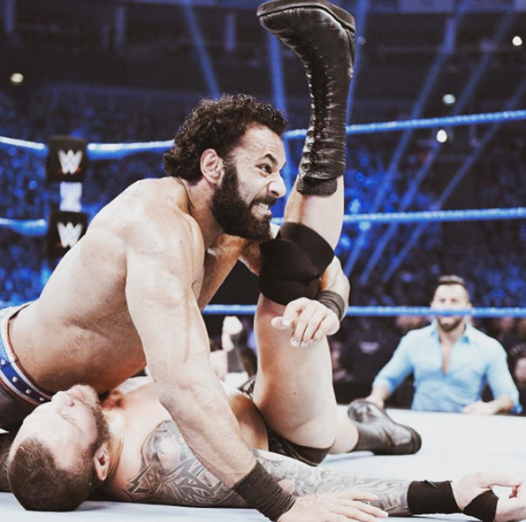 One thing that must be said about Jinder Mahal is he has improved in the ring and he has quickly started to rival Finn Balor with having the best abs in the WWE because the shape this man is in, it's out of control. Since he returned he has become better in the ring, and that has shown because this past week he put on an entertaining bout with AJ Styles and got a huge pinfall victory over him, something like that doesn't go unnoticed by anybody.
He has people talking and that says something about him, there is potential and whether he will rise to the occasion or fall flat, only time will tell with him but let's hope for the best. But as of right now Jinder should hold the WWE Championship, he is hard working and isn't going to stop until he gets what he wants.
What do think about Jinder Mahal and him becoming the WWE world champion? Let us know at our twitter @VAVEL_Wrestling