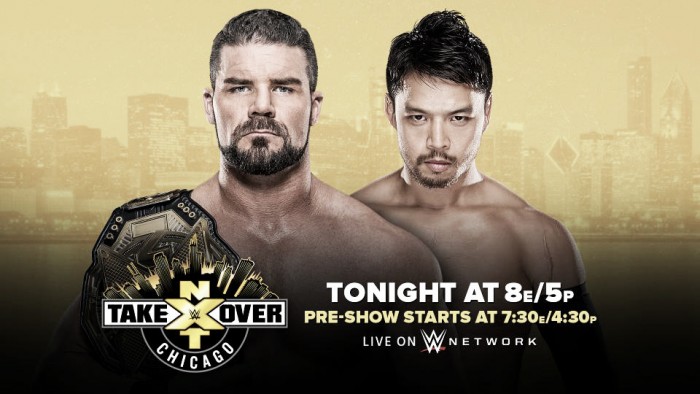 That brings an end to another excellent NXT, good luck to the main roster trying to top that, they'll have a hard time doing so. I've been Matthew Wilkinson, and goodnight.
The show ends with Tommaso Ciampa standing tall as DIY are officially broken up.
Both men played that role to perfection, full credit to each of them, this should now be a fun feud moving forwards between them, it's already so personal.
Ciampa is not finished, he hits another flying knee to his former partner as he gives a look of disgust. Ciampa then sends Gargano crashing through a table as he soaks in the hate from the crowd.
NOOOO! Ciampa sends Johnny Wrestling flying into the titantron and hits him with a huge knee, DIY are officially OVER.
Standing ovation for DIY as they exit the ring in what is an emotional moment for the team.
With their hands on the belts, AOPremovese the ladders and hit their finisher and claim the gold, their destructive path continues as they retain the NXT Tag Team Champinoships, a solid end to a very enjoyable show.
With a ladder on his head, #DIY hit their finisher with Ciampa nursing his injured knee, the ring is clear; can they claim the gold?
Gargano saves Ciampa in what is huge bump and now Ciampa sends one half of the champs through the prone ladder and Garganno looks to stop Akam.
It has been physical already here as the ladders are introduced early on. Ciampa looks in fine condition despite injury rumors over the weekend. #DIY are on top so far and they are heading for the 'big' ladder, of course.
Here we go, after an amazing night of wrestling, it's time for our main event and I believe it is going to deliver.
Up next, it's main event time as #DIY take on AOP in the first ever tag team ladder match, this should be brilliant but is it closing the show for a purpose, a split perhaps?
Solid match that really picked up the longer it went on, Itami will have his time if he can stay healthy but this is the Glorious era and that's the way it should be.
GTS... no! Roode reverses and hits not one but TWO Glorious DDT's, picking up the win and remaining NXT Champion.
He goes for it again but instead goes for a small package but Roode kicks out and now some huge shots by the challenger, great looking shots.
GTS! Itami hits it but Roode kicks out, great nearfall. Full credit to the fans who booed out the "CM Punk" chants, that time is over everyone, move on!
Itami once again goes for the GTS but the knee gives in and the Glorious DDT is not enough to gain the victory for Roode. Will WWE allow him to hit the GTS in Chicago?
Both men now down and injured after their altercation on the outside as the 10 count begins.
Itami once again teases the GTS but Roode uses the ropes to avoid the move and begins attacking him on the outside.
Roode sent into the ring post and Itami locks in a submission which Roode escapes, the crowd has gone very quiet here.
Huge slap by Itami which is replied by a big kick of Roode's. The pace begins to pick up here which is exactly what the match needs having been slow paced so far.
Itami slightly botches his cocky back heel, but gets back to business quickly.After all his injuries he needs a good showing here ideally.
An incredible entrance for Bobby Roode, as expected, simply GLORIOUS.
Next up we have Hideo Itami vs Bobby Roode so the NXT Tag Team Championship will be the MAIN EVENT of NXT TakeOver, big decision here.
That was certainly a solid match between all women with a result I certainly did not see coming, Asuka is dominant once again.
Asuka defends her Women's Championship
Asuka sells really well and her opponents send her to the outside and the two challengers battle again, Riot hits a Pelle Kick but Asuka breaks it with a Hip Attack and pins BOTH women. Who can stop her?
Nikki Cross catches Asuka inside the advertising in a nod to Finlay and follows up with a DDT from the top rope, but Ruby Riot is there to make the save this time and both women collide... all three down.
Suplex to Cross but Riot catches her with a superkick and goes to the top rope, but she takes too long and is caught in the Asuka Lock, Cross makes the save though.
Asuka's German Suplexes are better than Brock's... there I said it.
We remain at a good pace as the two challengers slug it out in the ring whilst the Empress of Tomorrow is on the outside.
Nikki Cross attacks her opponents before the bell but she is dumped outside and it is now the champion and Ruby Riot... this one could be tough to keep up with!
Time for Women's action now, good luck following the previous match but those involved certainly have the abilities to do so.
Dunne scouts Bate's ....#dive through the ropes and plants him on the ground before hitting the Bitter End to win and gain a standing ovation, that was fantastic, good luck beating that tonight, talk about making the most of your opportunity.
NEW CHAMPION- Pete Dunne is your NEW United Kingdom Champion!
Corkscrew 450 by Bate.... Pete Dunne still kicks out, this crowd are really adding to how good this is by the way, full credit to them.
Bate is too weak for the Tyler Driver, Dunne looks for the Bitter End but an amazing reversal see's the champ hit a DDT, this is seriously great stuff, a weekend stealing match is taking place here, folks.
WWE needs to capitalize on this NOW, don't wait around on this, get the weekly show whilst the iron is hot.
WOW. Standing ovation for the UK men, this is incredible. Bate's spin almost gets him the win but Dunne follows it with a huge mid-air shot followed by a very impressive power move that gained a brilliant near fall and now both men trade massive blows.
Amazing strength from Tyle Bate to pick him up and reverse the choke and drop Dunne on his neck.
Fantastic exchange of wrestling from both men, already this match is exactly what I had hoped and the live fans are already jumping onboard with a "UK" chant, but Dunne catches the champ in a tight Triangle Choke, can Bate get out of it.
Suplex from Dunne to Bate on the outside of the ring, that looked painful which is exactly what Dunne does best, making things look legitimate and painful, it's why his gimmick works so well.
Dunne does the little details so well that make him a great heel, goading Bate to the outside and hitting a huge uppercut before working the fingers again. Bate avoids them being stamped on the stairs though and hits Dunne with a hard shot.
Huge 'Bruiserweight' chants from the crowd who appear to be behind Pete Dunne and the techincal wrestling is underway.
Up first, here is the challenger; Pete Dunne. Already, let it be said it is great to hear JR back on live commentary.
Amazing ovation for good ol' JR, in my opinion, the greatest commentator of all time and he deserves every second of this standing ovation.
Next up, it's United Kingdom Championship time as Tyler Bate defends against Pete Dunne. Don't forget to follow us and interact on Twitter- @Vavel_Wrestling
We see all three women as Chris Jericho's band, Fozzy blares in the background, Judas is a fantastic song that I really enjoy.
Really impressive opening contest, as expected. The win is exactly what Strong needs as he continues to develop and grow a connection with the audience, SAnitY can quickly regroup, Young continues to show his experience and live up to expectations.
Winner- Roderick Strong
Wow! Massive jumping knee strike sends Young to take out both SAnitY members and brings Young back into the ring to hit his finisher and pick up the victory! Huge win for Strong who now builds momentum moving out of TakeOver.
Strong had the match seemingly won but an eye poke from Young is enough to calm Strongs momentum.
Both men head to the top rope and a headbutt from Young is quickly followed up by an excellent elbow drop but once again it is not enough for him to get the three count, Strong showing heart with a big boot and he takes out both Dain and Wolfe!
Big backbreaker from Strong, which he follows up with a massive kick to the face which only gets a 2 count but Young follows up with a very nasty looking neckbreaker on the outside of the ring, that looked devastating.
Despite Young's dominance, Roderick Strong is showing no signs of quitting here as he fights back once again, and catches Young with a brilliant dropkick as he dives from the top rope.
Young begins to apply pressure to the neck of Strong following some help by both members of SAnitY on the outside, which the official missed.
Strong gets a great reaction from the Chicago crowd which is good to see after all the promos lately and he sneaks up on the group and takes out SAnitY, he strikes first! Very cool start to the match.
We are kicking things off with Eric Young vs Roderick Strong, a brilliant start to the card in what should be a fun match. Young is accompanied, of course, by SAnitY who will no doubt play a factor in this match.
It's time, ladies and gentlemen strap yourselves in, NXT TakeOver: Chicago is officially underway. Thank you for joining us, my name is Matthew Wilkinson and I will be taking you through tonight's action.
NXT TakeOver: Chicago has all the potential to be another classic show, with a strong card on display and the fact the event is taking place in Chicago, who are known for being a fantastic crowd, we should be set for a fantastic evening of wrestling.
Itami has been waiting to get his hands on the NXT Championship for several years now, with injuries holding him back it could be a case of now or never for him, whilst Roode has been nothing but dominant since bursting onto the scene and won't be planning on changing that.
In the main event of the evening, the Glorious, Bobby Roode defends his NXT Championship against the newly returned, Hideo Itami in a match that sees two unique styles clash over NXT's richest prize.
NXT Championship Match- Bobby Roode (c) vs Hideo Itami
With Ember Moon's injury forcing her out of what was supposed to be a fatal four way, Asuka has already had some help, but the unstable Cross and the fearless Riot are no slouches and I believe we could see a new champion crowned tonight.
Now the Empress of Tomorrow must once again prove why she is undefeated in NXT and overcome the odds against both Cross and Riot in a situation where she doesn't even need to be pinned to lose her title.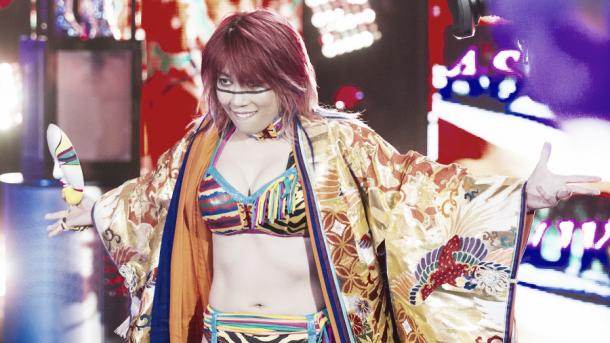 Asuka's cockiness may have got the better of her, overstepping the line and forcing Mr.Regal to put her in this triple threat match against two of NXT's very best in the forms of Nikki Cross and Ruby Riot.
NXT Women's Championship Match- Asuka (c) vs Nikki Cross vs Ruby Riot
For the champion, it has been a terrific run, defending his championship several times in front of the NXT crowd already, Tyler Bate should feel comfortable in these surroundings, in what is the biggest match of both men's career, look for them to attempt to steal the show.
Dunne has shown he is capable of anything in the past and doesn't tend to play by the rules, something which already has him in hot water with NXT GM, William Regal.
Pete Dunne earned the right to become number one contender during last night's special event on the WWE Network and is not out to claim what he believes is rightfully his, by any means necessary.
The United Kingdom Championship will be defended for the first time in TakeOver history this evening in what is set to be a classic encounter between the two men who battled in the finals of the tournament to crown the first ever champion.
United Kingdom Championship Match- Tyler Bate (c) vs Pete Dunne
Unfortunately, Tommaso Ciampa suffered an injury during a live event earlier in the week and his official status is still unknown, meaning this match could end up being changed or removed from the show altogether, but details on that will be released during the show.
The tag team matches of NXT are always incredibly entertaining and not to be missed and when a ladder stipulation, which has created countless legendary tag team matches, is thrown into the mix, then this could be something special.
The first tag team ladder match in the history of NXT takes place tonight in Chicago as AOP defend their tag team gold against long-standing rivals, #DIY in what will no doubt be a show stealing match.
NXT Tag Team Championship Ladder Match- Author's of Pain (c) vs #DIY
Both men are incredibly experienced with Young spending many years with TNA whilst Strong was often known as Mr.ROH after spending so many years with the company, so they have no problem with performing at the highest level which should make this a terrific match up between two men looking to climb the card in NXT.
Young has been dominant and dangerous ever since he debuted in NXT and with his wild SAnitY brothers by his side he certainly has strength in numbers which is sure to give him a major advantage in this match.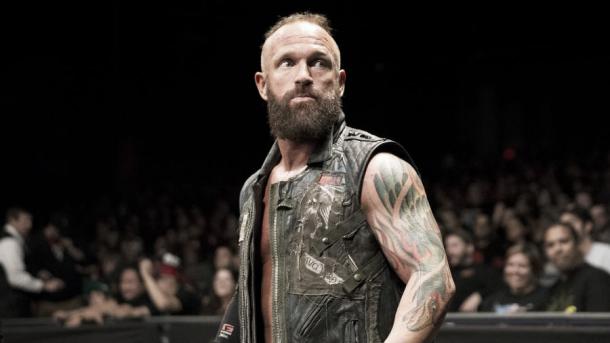 Strong has been on the best run of his WWE career in recent weeks and almost became number one contender to the NXT Championship, falling just short, but his elation was quickly ruined by an ambush from SAnitY who have not forgotten the help Strong gave to Tye Dillinger in previous months.
One of the most personal matches of the evening sets SAnitY leader, Eric Young compete against Roderick Strong in what should be an extremely entertaining battle.
Eric Young vs Roderick Strong
Tonight is the latest TakeOver event from WWE's developmental brand, NXT, and if it is anything like any of the previous incarnations then we are in for something special. We have a stacked card with four championship matches and plenty of personal feuds for what should be a fantastic night of wrestling as NXT look to steal the weekend again.
Welcome, everyone to VAVEL USA's coverage for tonight's NXT TakeOver: Chicago. My name is Matthew Wilkinson and I will be providing minute-by-minute updates throughout the show of all the action and results, as well as an in-depth preview, so sit back, relax and enjoy.