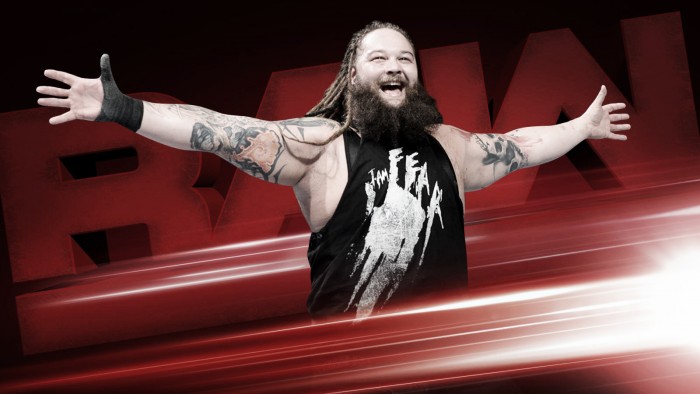 Following an action packed weekend of wrestling, it is now time for the WWE Universe to turn its focus back to the red brand and Monday Night Raw as the build continues to intensify ahead of their next special event, Extreme Rules, which is now just a fortnight away.
Can Bayley get extreme?
Last week saw Alexa Bliss take to extreme measure to get the upper hand over her number one contender, wielding a kendo stick to inflict damage to the former NXT Women's Champion as Bliss made it clear she doesn't think Bayley has what it takes to be extreme. The same message was echoed by Kurt Angle later in the night when he originally gave Bayley a straight singles match at Extreme Rules, but the Hugster demanded something more extreme and she got her request.
Now the question remains as to whether Bayley will have what it takes to prove the Women's Champion wrong and show the fans a side of her that we are yet to see. Will Bayley get her hands on the kendo stick and teach Bliss a lesson, or will she not have what it takes? There is, of course, still the looming shadow of Nia Jax who promised to be Bliss' best friend until she got a shot at the title, meaning Bayley may have more than just the Five Feet of Fury to worry about.
Goldust shows a new side
The Golden Truth have been a happy go lucky tag team that seemed to have no issues with each other ever since joining forces, but after putting a clear focus into becoming number one contender and falling just short, Goldust let his frustrations get the better of him last week when he attacked R-Truth. Will we learn why Goldust acted the way he did, which is incredibly out of character for the WWE veteran, or will we simply see more of the same from the Bizarre One?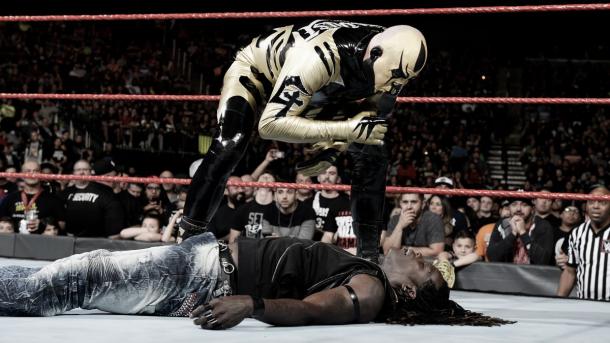 One thing is for sure, R-Truth is not going to just sit back and accept the attack from his former tag team partner and you can guarantee that he will be searching for Goldust and seeking a little revenge that could set a future match for Extreme Rules.
Can Dean Ambrose restrain himself?
Dean Ambrose has spent his WWE career as someone who will act a little crazy, earning him the Lunatic Fringe nickname. However, following last week's title defense, Ambrose now finds himself in a position where he will need to show a little restraint after Kurt Angle made the stipulation that if Ambrose gets's disqualified against The Miz at Extreme Rules he will lose the title.
This means that Ambrose will have to switch up his style completely in order to control himself and The Miz is sure to be putting that to the test in the coming weeks to get in Ambrose's head as much as possible and considering how annoying he can be, Ambrose might just find this a harder task than he first thought.
Who will get the upper hand this week?
The major announcement of last week was the main event for Extreme Rules which pits five of Raw's top stars against each other to earn a shot at Brock Lesnar's Universal Championship and both Roman Reigns and Bray Wyatt gained the upper hand and some important momentum heading into the show.
This week will no doubt see all five stars work against each other again in some form and each man will be hoping to get the upper hand as they attempt to assert some dominance heading into the crucial match, but which man will be able to do it?