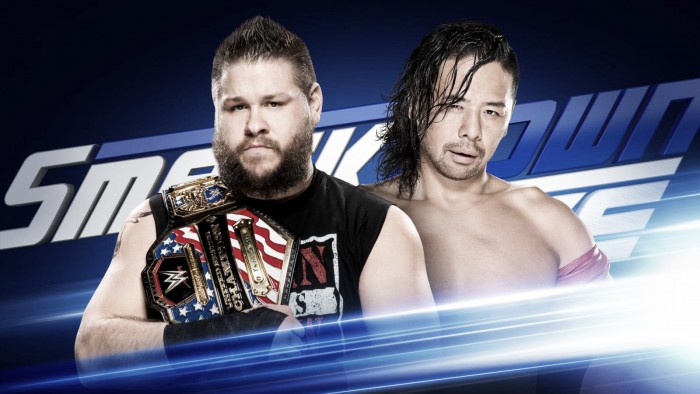 Last week, SmackDown Live put on an excellent show that combined fantastic wrestling and storytelling which built towards the blue brands next PPV, Money in the Bank, and after a strong Monday Night Raw, the superstars of SmackDown will be looking to put on another high-quality show to match.
First Time Ever Dream Match
One element that SmackDown Live tend to be better at in comparison to their Raw counterparts is announcing matches or segments in advance to get fans excited ahead of time and give them a reason to watch. Last week, it was announced that for the first time ever, Kevin Owens will face Shinsuke Nakamura in what is, without a doubt, a dream match for most of the WWE Universe.
With Nakamura already boasting two pinfall victories over the United States Champion, KO will certainly be out for revenge but the King of Strong Style is full of momentum and will be looking to continue that into the upcoming ladder match. The fact that WWE is willing to give away such a major match on free television for the first time is a real sign of intent as to what they want SmackDown to be and there is no doubt that if this is given a good amount of time; it will be fantastic.
AJ Styles vs Dolph Ziggler rematch
Last week's main event saw another two Money in the Bank competitors clash as AJ Styles was defeated by Dolph Ziggler and tonight two of SmackDown's best will face one another again in a rematch. Their first battle was a tremendous show closer last week and was incredibly well structured and built smartly and the two will compete again this week, making SmackDown a wrestling heavy show considering the other main event match that has been announced.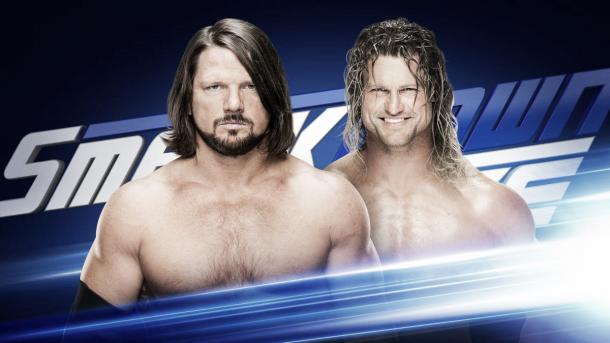 With WWE such an advocate for 50/50 booking, so it wouldn't be a surprise to see AJ Styles get his win back after losing in his hometown, yet another victory for the Showoff would really establish him as a threat and someone who could actually win the Money in the Bank.
Six woman tag match
Another match that will take place this week is a six-woman tag team match featuring the entire SmackDown Live women's roster as Naomi teams up with Becky Lynch and Charlotte to take on the Welcoming Committee. But after last week's blockbuster announcement that there will be a women's Money in the Bank ladder match there could now be cracks in the United team of the Welcoming Committee who are now all fighting for the same opportunity to potentially guarantee themselves a future title shot.
New Day make their SmackDown Live in-ring debut
After announcing that they will face The Uso's at Money in the Bank for the Tag Team Championships last week when they debuted on SmackDown Live, this week the longest reigning Tag Team Champions in WWE history will be making their in-ring debut for the blue brand this week.
It will no doubt be a guaranteed squash match against a team such as The Colon's but seeing New Day back in action will certainly be fun and their star power not only adds to the tag team division but the entire show as they are just so entertaining.
Overall it appears to be a very wrestling heavy episode of SmackDown Live which is always a positive thing and there will no doubt be added segment such as an episode of the Fashion Files and hopefully WWE find something to do with Tye Dillinger who is currently being wasted in the background.