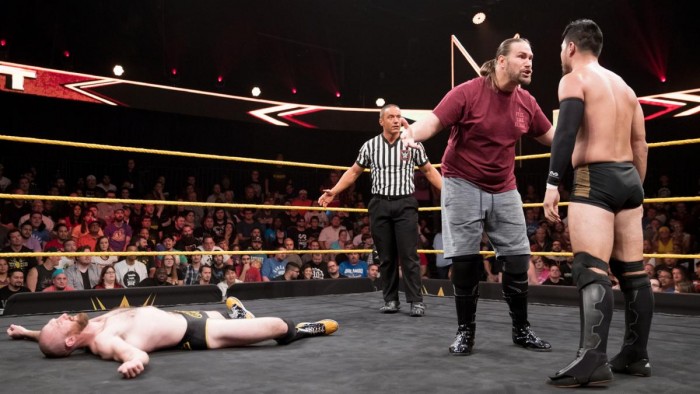 It was a mad episode of NXT last night and it was an action packed show with Heavy Machinery and Hideo Itami in action. We also heard from Roderick Strong about what is next for The Messiah of the Backbreaker. As well as Killian Dain in Action.
Heavy Machinery make light work of Sullivan and Andrews
This week's action kicked-off with some tag-team action as Heavy Machinery took on the team of Lars Sullivan and Victor Andrews. The newcomers started well as Sullivan took the fight to Dozovic and Knight. It looked like Sullivan and Andrews might cause an upset, that was until Andrews was tagged into the match. Heavy Machinery then made light work of Andrews to pick up the victory. Then Sullivan just snapped and decided to attack his own partner and hit him with a Canadian Backbreaker.
Roddy & Family vs The World
Roderick Strong then made his way out to the ring and he has now got one thing and one thing only on his mind and that is the NXT Championship as he realizes that Championships mean more money for his family. Then came the most insincere piece of acting for Bobby Roode who was wiping away crocodile tears. He then proceeded to dismiss all of the in-ring accomplishments that Strong has collected in his illustrious career. Roode then said that Strong is "not man enough to win the Bobby Roode lottery".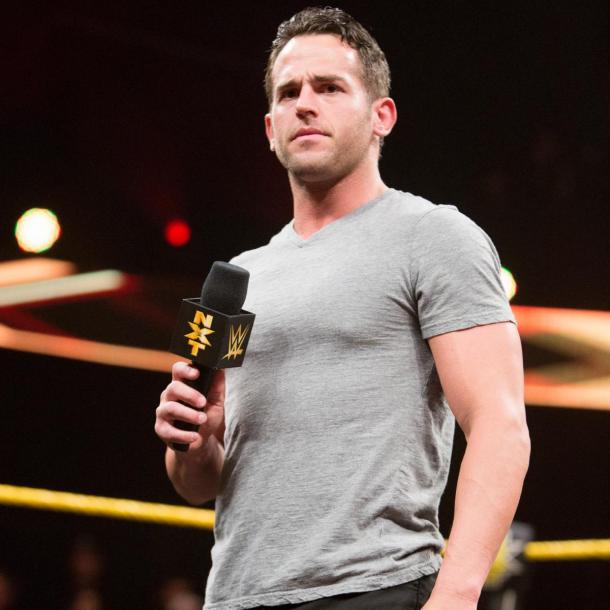 Royce proves she can be tough too
Peyton Royce then took on Sarah Logan in what was a very physical bout. Logan proved that she maybe a future Woman's Champion despite losing this match to Royce who will now surely be looking ahead to a match with Ember Moon after their confrontation last week at the Performance Centre.
Lorcan need a Hero after brutal assault
Then Hideo Itami took on Oney Lorcan which began in some hard hitting fashion. The two exchanged some brutal moves with Itami slapping Lorcan across the face and Lorcan uppercutting Itami out of the ring. Then came something out of left field when Itami lost his mind and he beat down Lorcan to the point that the referee deemed the match a no-contest after Itami hit the GTS three times. It looked like he was going to hit a fourth only for Kassius Ohno to make the save and NXT fans are now wondering what has the loss at NXT Takeover affected Hideo Itami.
Dain reigns supreme in the main event
Then came the main event which saw the in-ring return of No Way Jose against "The Beast of Belfast" Killian Dain. SAnitY's Eric Young and Alexander Wolfe left ringside as they trusted in their colleague. Dain showed us why he has been called "The Beast of Belfast" as he used his brute power throughout this match. Jose showed glimpses in this match even managing to drop the monster with a huge TKO. In the end, it was an earth-shattering dropkick and the "Ulster Plantation" that allowed SAnitY's bruiser to pick up the win.