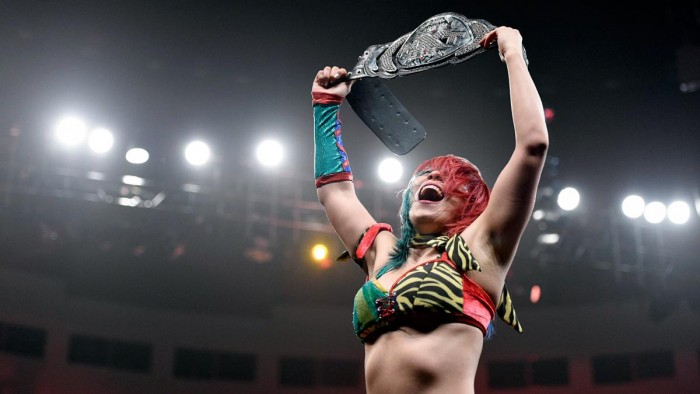 Asuka has become one of the most dominant female athletes in professional wrestling when she surpassed the age old record for the most consecutive wins previously held by Goldberg.
She is currently at 174-0 and she has also been the NXT Woman's Championship for an astonishing 432 days and counting. Asuka has gone through all the talent in the woman's division in NXT. However in recent times it looks like that Asuka may have found herself some competition in the form of Nikki Cross.
Unfinished Business
During an elimination triple threat match last week on NXT, Asuka and Cross went all over the arena after Ruby Riot had been eliminated. What unfolded was an intense brawl. The brawl ended in a no-contest and then in astonishing fashion both champion and challenger battled in the production area at Full Sail.
Nikki Cross then dove at Asuka and they went through a table. This seemed to leave the NXT woman's division in disarray.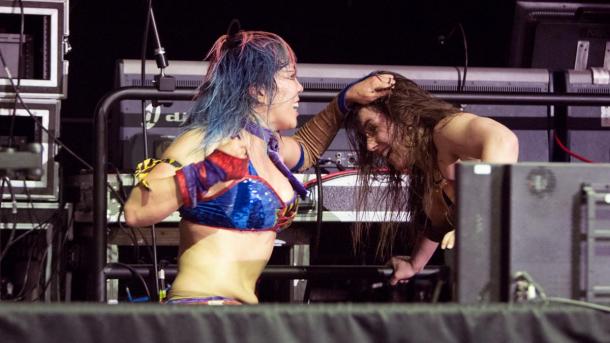 Huge Announcement
However during the week WWE announced that on the June 28th edition Asuka will defend her title against Nikki Cross in a one on one match.
To ensure that this match has a definite conclusion they added a stipulation. For the first time in NXT history the Woman's Championship will be defended in a Last Woman Standing match.
Here is the statement from WWE.com
"The extreme stipulation was a logical next step in Asuka and Cross's rivalry after the two brawled throughout Full Sail University on the June 14 episode of NXT. Along with Ruby Riot, they competed in a Triple Threat Elimination Match for the NXT Women's Title. After Riot had been eliminated, Asuka and Cross fought outside the arena, only to return and eventually crash through a table, leaving them laid out in a heap of carnage."
What Chaos Awaits on June 28th
The last woman standing match seems to be a good choice after the brawl that took place Wednesday night at Full Sail. Asuka has dominated in NXT and she has put one some of the most intriguing matches, can Nikki Cross be the one to the end the reign of the Empress of Tomorrow or will Cross just be another victim of Asuka's reign of dominance