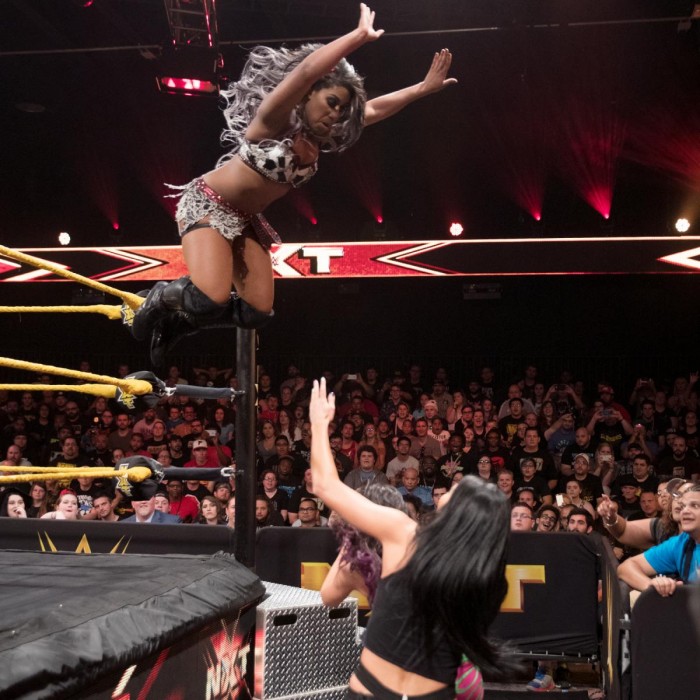 Ember Shines Bright on her Return
Ember Moon returned to NXT after being cleared last week and her opponent was Peyton Royce. Ember showed no signs of ring rust as she took the fight to her opponent. However, where Peyton Royce goes her pal Billie Kay won't be far behind. It was Kay that interfered allowing her partner in crime to take control of the match. Royce targeted the shoulder of Moon as she ran her opponent into the ring post.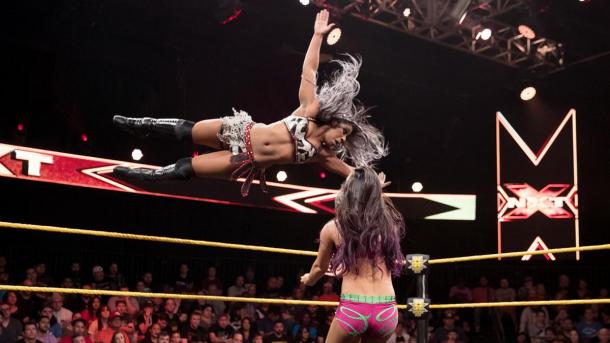 This was never going to stop Ember Moon in her comeback, when Kay tried to get involved once again the fearless Texan threw caution to the wind and took out one-half of the Iconic Duo with a dive to the outside. Then came the beginning of the end for Peyton as Moon hit The Eclipse to pick up the win and she is back on the hunt for the NXT Woman's Championship.
Young and Wolfe go back to Tag Team Basics
The team of Eric Young and Alexander Wolfe were on a tear last night on NXT when the took on Gabriel Ealy & Uriel Ealy. It was a clinic from SAnitY as they picked apart the Ealy Brothers. Young & Wolfe concluded with a leaping neck breaker/back suplex combination for the pin.
Deville Dominates Once Again!
It's well known at this stage that Sonya Deville loves a good fight. Her opponent this week Rachel Evers tried to bring the fight but the former MMA fighter would not let her. Deville was utterly dominant throughout this match. In the end, it was a devastating Double Wristlock that made Rachel Evers submit.
Roode May Have Gone A Bit Too Far
It was widely reported throughout the day yesterday that an incident had occurred between NXT Champion, Bobby Roode, and Roderick Strong. Bobby Roode was at a photo shoot at the Performance Centre when Strong and his family appeared. Then the NXT Champion asked Shafir if she wanted to find out "what it's like to be with a real man". What ensued was a chaotic brawl. It was then announced that in two weeks time on the 400th episode of NXT that Roode will defend his title against Strong.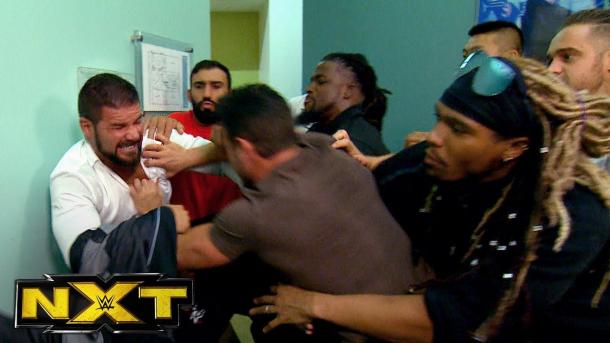 Ohno Faded To Black in the Main Event
In what was arguably one of the most intense NXT main events in recent memory both Kassius Ohno and Aleister Black left it all in the ring. It was clear from the outset that both these wrestlers had massive respect for each other. In the early part of this match, it was all technical wrestling from both Ohno and Black. However, as the match wore on we began to see some of the power strikes being thrown.
NXT's resident "KO Artist" gave his opponent his first tough test in which he used all of his hard-hitting arsenal. This seemed to annoy Black who in the end hit the Black Mass as Ohno was going for the Rolling Elbow in what was an amazing finish to an outstanding match.