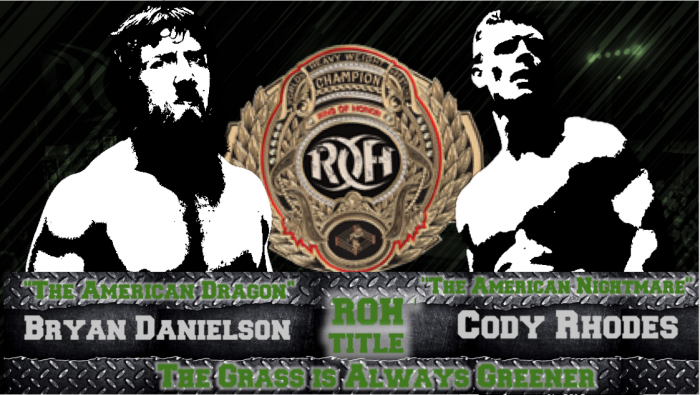 It is no secret that Daniel Bryan is keen on setting foot inside the squared circle at least one more time and the 36-year-old has reignited the rumour fire once more.
Having suffered a serious concussion related injury WWE put a stop to the recent father of two from wrestling while he underwent further testing in late April 2015 and results came back far worse than the company would have liked.
On Feburary 8, 2016 following months of speculation Bryan sent out the following tweet:
"Due to medical reasons, effective immediately, I am announcing my retirement . Tonight on Raw, I'll have the chance to elaborate. #gratitude" - @WWEDanielBryan
Bryan to wrestle once more?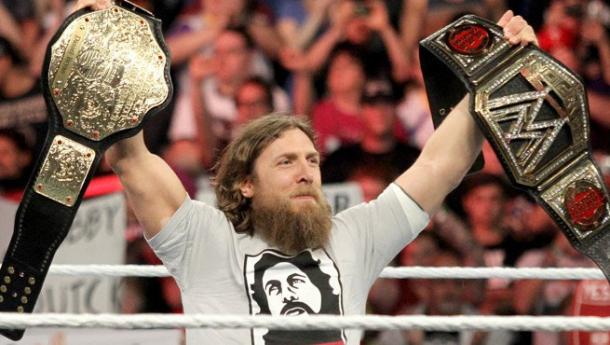 Leaving WWE on paper sounds like a very risky move, but to others it can be the start of new beginnings as one Cody Rhodes found out very recently as he captured the Ring of Honor Championship for the first time.
Having been held back from his full potential in WWE he left and created a legacy of his own, something that Bryan congratulated him for via Twitter, saying:
"Congratulations! Being @ringofhonor champ for 462 days transformed me as a wrestler and was one of the best times in my career. Enjoy it!" - @WWEDanielBryan
Following this, he proceeded to send out a teaser regarding a future match with with the current member of The Bullet Club saying:
"Side note, if you hold the @ringofhonor title 462 days I may have to come after you, which would be 9/28/18. Be forewarned! #FinalCountdown." - @WWEDanielBryan
While this may just be playful talk, the former WWE Champion and recent father has made no secret of his desire to wrestle once again, even mentioning it during an interview with Inside the Ropes before WrestleMania weekend.
Speaking with Kenny McInTosh he said:
"It all depends on how I feel my health is. How my wife feels my health is, if we feel my health is good, I love to wrestle so I will go and wrestle, but if we feel at that point that my health is not good, then we will see what happens."
On the possibility of giving WWE an ultimatum Bryan said he understands why WWE will "not let him wrestle" with "liability" and "protection" issues but he says there is "good reason" to believe that he should be wrestling.
Trolling for life
Despite his serious quest to somehow wrestle, may that be for WWE or another promotion, the 36-year-old tweeted a questionable hashtag following his invitation to Rhodes.
He said:
" #trollingforlife [