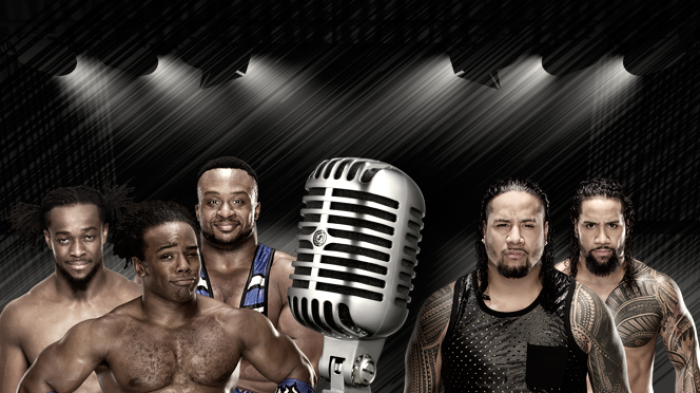 The vocabulary skill of The New Day have taken them from what could have been a forgotten gimmick to three of the most popular figures in the WWE Universe.
While their popularity has dipped slightly, their lyrical prowess has not, but they may be matched by those who currently hold the tag-team titles in the form of The Usos.
From hosting WrestleMania 33, it has been a whirlwind of a journey for the former Raw tag-team champions but the most interesting event may be about to happen right around the corner.
Battle of words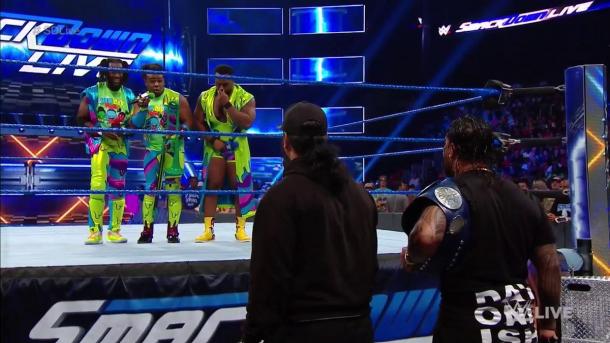 The trio of Big E, Xavier Woods and Kofi Kingston have made no secret of their desire to once again hold tag-team told declaring on their SmackDown Live debut that they "Wants Em" when confronting the current champions.
The Usos have been a delight as of late, despite falling into obscurity for some time they have emerged as two quality stars with their promos being fun, powerful and engaging.
Now, the two sides will have the chance to do battle with words on next week's edition of the blue brand with rapper Wale hosting the surprising event.
On Twitter he said: 
Vince gave me the co-sign .Jayz dropped that inspiration .things are going great .catch me on smackdown live @WWEUsos @WWEBigE keep it clean

— Wale (@Wale) June 30, 2017
While this celebrity inclusion will be a welcome one, it is surely to be much better received than last week's edition of Monday Night Raw which hit the headlines for all the wrong reasons.
Special guests the Ball family sparked controversy when youngest son LaMelo uttered the 'N' word while father LaVar removed his shirt before running round the ring in confusing fashion.
SmackDown Live tag-team to be released?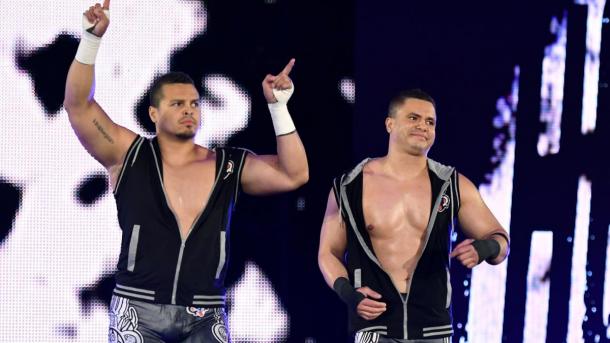 While others in the division are thriving, there are some that are flowing way, way under the radar with The Colons, formerly known as The Shining Stars rumoured to be wanting out of WWE.
The speculation began when ProWrestlingTees.com released an Orlando Colon T-Shirt promoting Epico - something that would not typically be allowed if they were signed to WWE.