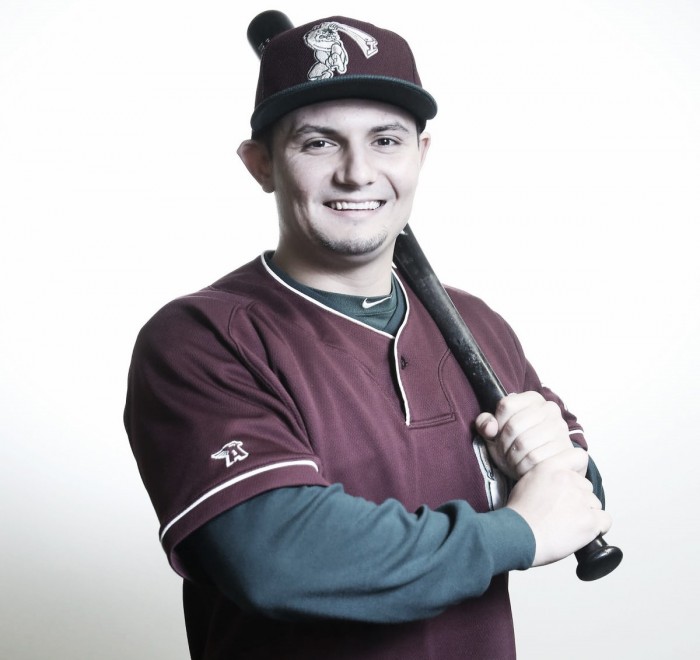 Gary Southshore Railcats outfielder Anthony Cheky Jr. was arrested on Sunday morning in St. Paul and charged in Ramsey County District Court with third-degree assault after an incident at the team's hotel. The Railcats were in town for a three-game series with the Saints at the time of the incident.
The incident
According to the St. Paul Pioneer Press, citing court records, police were called to the Intercontinental Hotel in St. Paul around 1:45 a.m. where they found a 27-year-old man with a broken nose. The man has only been identified as GJM.
According to police, the man told officers that he was there for a wedding reception when a man he didn't know walked up and punched him in the face. He told police that his "next memory was of waking up on the floor with a very bloody nose and painful headache," according to the criminal complaint.
Surveillance video reportedly confirms the story, as it shows a man later identified as Cheky approached GJM and punched him in the face "without provocation". Cheky is reportedly then seen kneeling over the victim, who appears to be unconscious and punching him several more times in the head.
The Railcats respond
Railcats general manager Brian Lyter said on Tuesday that Cheky Jr. is no longer a member of the team, and was released on Monday.
Manager Greg Tagert told the Times of Northwest Indiana that "The decision, at the end of the day, for me, was clear. There's no gray area. Tony put himself in a position where he gave the club no other choice. He will no longer wear a Railcats uniform as long as I am here."
Cheky had played for the Railcats since 2015. He is a graduate of Michigan State University, and so far this season had batted .354 with 19 runs batted in. He also had seven doubles and six stolen bases this season.
Cheky made his initial court appearance on Monday and was released on bond. His next court appearance is scheduled for August 16. Cheky has no attorney listed in court documents.