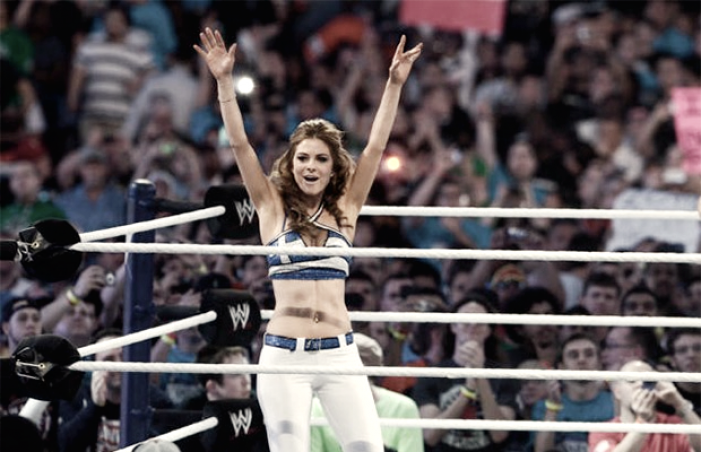 WWE has a great relationship with a number of non wrestling personalities and Maria Menounos has been a great representative since 2009.
Recently the 39-year-old had what may be the biggest battle of her life as she underwent complex surgery to remove a "golf ball" sized brain tumor.
With her currently in the clear, she is in a better condition following the removal and at home with her mother who is in her own fight with cancer.
Tumor battle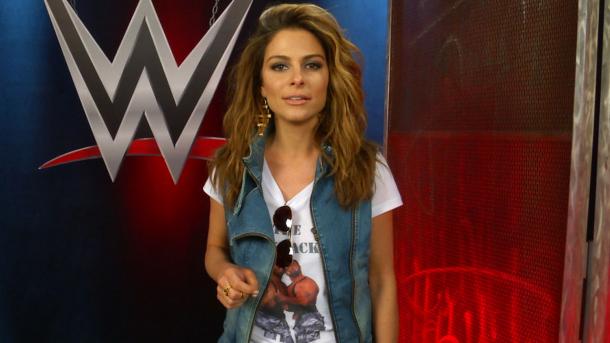 Menounos has been a long time WWE fan and she made her in-ring debut in 2009 when after guest hosting Monday Night Raw she teamed with Kelly Kelly and Gail Kim to take on Alicia Fox, Beth Pheonix and Rosa Mendes in winning fashion.
Following this, she would go on to appear sporadically even appearing at WrestleMania XXVIII in tag-team action and getting the pin-fall victory, but this was by no means her biggest win.
Recently the 39-year-old radio host has surgery on a "golf ball" sized tumour as she spoke to PEOPLE about her ordeal "I'd been getting lightheaded on set and having headaches, my speech had gotten slurred and I was having difficulty reading the teleprompter."
After an MRI revealed the true cause of her issues, it was revealed that she had a tumor pressing against her facial nerves to which she said she "didn't cry" but "laughed" instead saying "It's so surreal and crazy and unbelievable that my mom has a brain tumor—and now I have one too?"
The surgeon she opted to performer her surgery was the same doctor helping her mother, Dr. Keith L. Black with it set to take place on her birthday - June 8th.
Dr. Black said he was able to remove 99.9% of the tumor and upon hearing this Menounos said "He said there's a six to seven percent chance that we'll see it come back. But I'll take those odds any day."
Blessing in disguise
In a rather strange turn of events, despite going through an obvious traumatic experience Menounos sees her ordeal as a "blessing" that has brought her family closer.
She said "We're caretakers as women and we put ourselves last, I tell people all the time if your car is making a weird noise, you take it to the mechanic. How come when our body is making weird noises, we ignore it? I'm so lucky that I went to the doctor and raised the alarm."