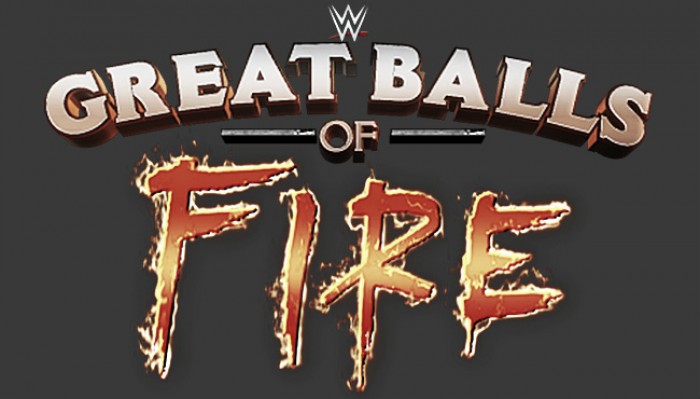 Whilst this pay-per-view might have the worst name in WWE history, it also boasts one of the strongest cards (on paper) in several months and has the potential to be a very exciting night of wrestling.
In terms of build, we have our usual mixed bag, with some matches being built incredibly well whilst others have failed to really get off the ground; but with a dream match as the main event and a very strong undercard, this show shouldn't disappoint.
Kick Off Cruiserweight Championship Match: Neville (c) vs Akira Tozawa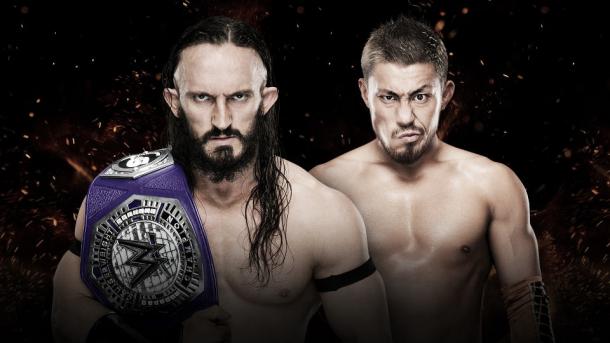 Matthew Wilkinson: Should we be surprised that the cruiserweights are back to being relegated onto the pre-show? Probably not, yet it is incredibly disappointing when you consider the talent of both men involved and the brilliant work that Neville has done as champion so far.
Championship matches don't belong on pre-shows no matter what belt they are and the cruiserweight division is never going to be taken seriously unless it is properly showcased. However, all of that argument is for a different article, back to the match. The in-ring work itself will likely be one of the best on the show if they are given 15 minutes, but considering it is already relegated to the pre-show and Neville is the best thing about 205 Live, a title change is not happening here.
Prediction: Neville
Joel Lampkin: The growth of the Titus Brand or Worldwide or whatever has shown how even mid-card talents are more over than some of the 205 Live stars. Akira Tozawa has a great look, is fantastic in the ring and his patented scream could be a very catchy symbol of his character... if he was on the main roster.
However, Neville's reign is at a point where there are few others who can truly challenge and carry the prestige. While the Geordie Warrior is still glowing in every feud, he has looked less into this battle than his previous ones with the recently released Aries. With the match being moved to the pre-show, it seems unlikely that the belt will change hands.
Prediction: Neville
Enzo Amore vs Big Cass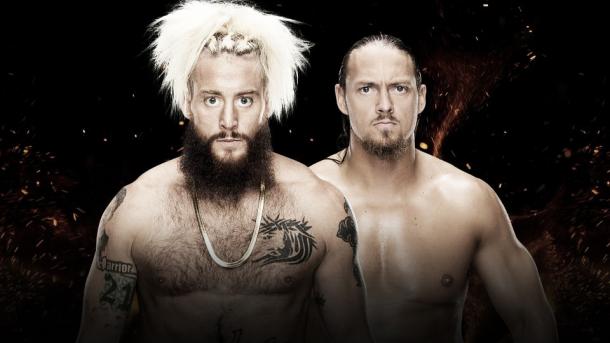 Matthew Wilkinson: This emotional break up has been worked brilliantly by both men who have been cutting some of the strongest promos on Raw in recent memory. They have drawn genuine feelings from the fans and the WWE Universe is firmly invested in this match which should make for a good atmosphere.
The story of David vs Goliath is one which often occurs in a WWE ring and when done correctly, works incredibly well and with the real life friendship between both men behind the scenes, you know they will pull out all the stops to make this a match to remember.
WWE is looking to push Big Cass as an upper mid card to potential main event star and a defeat to a much smaller Enzo would damage that, so expect a dominant display from the bigger man.
Prediction: Big Cass
Joel Lampkin: It may have been too quick to pull the trigger and Big Cass' reenactment was awful but Enzo and Cass are no longer together and we all need to hold back the tears and move on - somehow. There seems to be only one logical step forward if we are to buy the seven-foot-tall man as serious as he says he is, he needs to completely destroy Enzo, but with that being said.
Where does Enzo go to? With talk of a switch to 205 Live after being decimated by the main roster performer doesn't it symbolise the lack of power in the Cruiserweights division even more? Either way, Cass should win by total destruction, possibly because Enzo can no longer compete or a DQ loss.
Prediction: Big Cass
Intercontinental Championship Match: The Miz (c) vs Dean Ambrose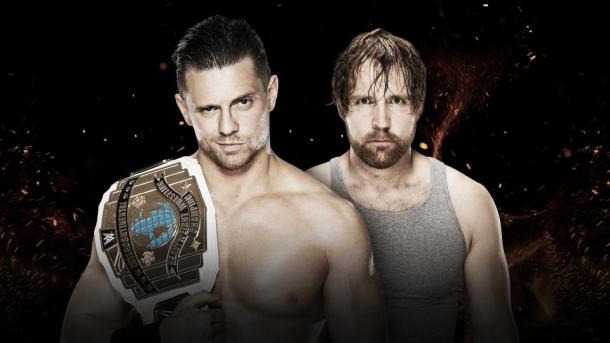 Matthew Wilkinson: Is this writer the only one who is becoming a little tired of this feud now? It's been going on for way over three months, despite a small break for WrestleMania it was also happening on SmackDown Live too, we've seen these guys wrestle countless times.
Whilst the match quality is always good, it is surely time for both men to move on to pastures new and a title change wouldn't allow that to happen. For that reason and the fact The Miz has just gained a new entourage with Bo Dallas and Curtis Axel, the champion should retain.
Prediction: The Miz
Joel Lampkin: First off, the big question surrounding this is why was The Miz switched from SmackDown to Raw, it is almost as if he was switched to keep him firmly in the mid card as on the blue brand there was a chance of a future title shot - one that he may never get again. Anyway, this feud between Dean Ambrose and Miz has so many sub-narratives it's not even funny, with Maryse not on best terms with her partner, the whole LaVar Ball angle and the inclusion of Bo Dallas and Curtis Axel, do too many cooks spoil the broth?
Anyway, there seems to be too many factors in the way of The Lunatic Fringe for him to have a fair match and with Miz loving his unfair advantages, it's hard to visualise another way for this battle to end.
Prediction: The Miz
Seth Rollins vs Bray Wyatt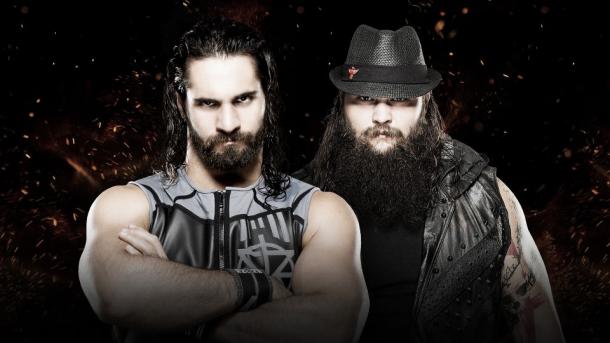 Matthew Wilkinson: Can anybody actually explain why these two men are feuding other than to throw them both on the card? The whole build to this has been confusing at best with seemingly very little purpose behind either man's reasoning it becomes difficult to invest.
But then, that has been the case with both men post-WrestleMania so why should there be any surprise? Both men need a victory to push them on, yet with Roman Reigns or Braun Strowman seemingly next in line for a Universal Championship shot, where can they move too? Having been placed on the cover of WWE 2K18 it is likely WWE will look to keep Rollins strong for the meantime and a feud between him and The Miz could be very entertaining.
Prediction: Seth Rollins
Joel Lampkin: Seth Rollins is a performer that the company rightly want to invest in. So much so that they've placed him front and centre of their brand- squarely on the 2K video game cover, meanwhile his opponent is wandering deserts whispering sweet nothings. The brand of RAW seems a Universe too large for the alien of Bray Wyatt who does not look to be a given a chance of success, with the WWE crowd slowly being alienated by him.
With Seth more likely to achieve more following their, to put it bluntly, pointless match with nothing on the line, it seems The Architect may walk away with another win on his resume... providing there are no interferences.
Prediction: Seth Rollins
Tag Team Championship (30-minute IronMan) Match: Sheamus and Cesaro (c) vs Hardy Boyz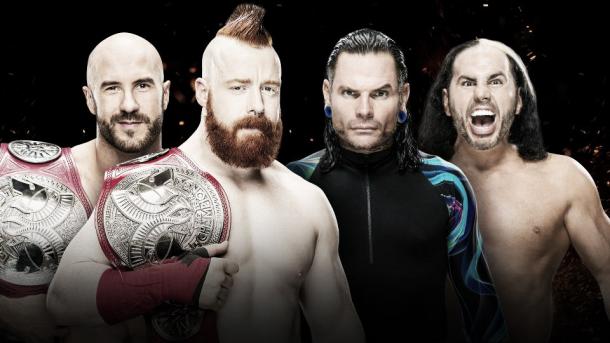 Matthew Wilkinson: Well, here we go again. Another match we have seen on several occasions takes place at Great Balls of Fire and is likely going to be the final match between the teams with The Revival's shadow growing by the second, but unlike the Intercontinental feud, this has been very enjoyable. The matches have been hard hitting and the stakes have risen each time; leading to this Ironman match.
Whilst the writers should have announced the stipulation earlier and actually built up that it is a big deal, seeing these teams clash for 30 minutes is something this writer can get on board with. The Hardy's continue to be one of the most popular superstars on Raw and they do not need the belts to be a big deal, with Sheamus taking some time off soon, could we see the former NXT Champions get involved and cost the veterans, setting up a feud until the champions return?
Prediction: Sheamus and Cesaro
Joel Lampkin: Is the aura of The Hardy's wearing off? Possible. However, should Team Extreme be unsuccessful, the rumours of the duo being close to securing the 'Broken' gimmick means it will have come at a perfect time for a push with WWE successfully milking the siblings for the fifteen minutes of fame once again?
The rivalry between The Hardy's and Shesaro has been exciting and it is making Cesaro improve as learns more and more from an experienced guy like Sheamus. But favouritism aside, the news on The Irishman taking time off means that The Hardy's may be claiming gold once again could this be their last in WWE?
Prediction: The Hardy's
Women's Championship Match: Alexa Bliss (c) vs Sasha Banks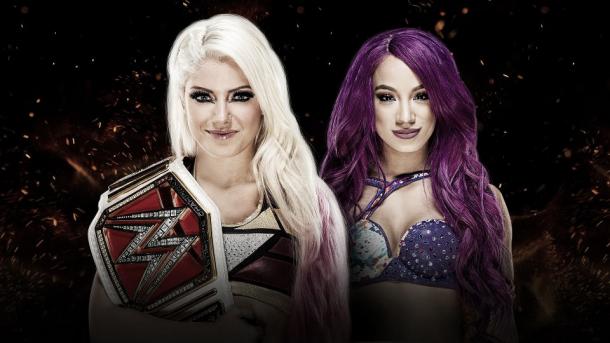 Matthew Wilkinson: This is a match that fans should be very excited about, yet the build has been so dull that there doesn't seem to be much buzz about it at all. Sasha Banks is one of the best in-ring workers that Raw has to offer, and whilst the champion is not on her level; she can more than hold her own. So we know the match quality will be good, but there isn't enough story invested into this and it would be good to see this develop and continue into the summer, yet for now, it is not the right time for a title change.
Prediction: Alexa Bliss
Joel Lampkin: Alexa Bliss has been one of the standout stars of the Brand Split era and no one possibly thought that would happen. With her beauty being backed up by her performances, the title looks perfect on her. Sasha Banks however through no fault of her own, has faded partially and as WWE missed the boat on a Banks-Bayley heel turn, the Legit Boss still has the fans on her side as her popularity has never wavered. There will be more stories to be told with this pair that should not end at Great Balls of Fire.
Prediction: Alexa Bliss
Ambulance Match: Roman Reigns vs Braun Strowman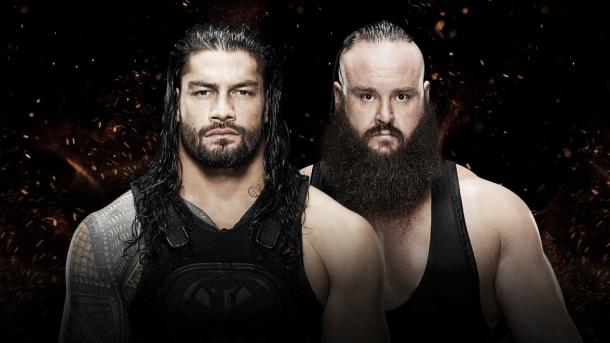 Matthew Wilkinson: This should be a simple hard-hitting brawl, nothing more and nothing less. It won't be pretty and it will not be a wrestling clinic, but it should be just two big men beating each other up all around the arena until one man gets dumped into an ambulance and anything short of that will be a letdown.
Their previous matches have been excellent and the pair clearly has chemistry with each other, whilst it hasn't been stated this feels very much like a number one contender's match, where the winner is likely going to face the Universal Champion at SummerSlam. The question is, will they wait on a big blockbuster match for Roman Reigns at WrestleMania or give him the shot early? Surely Braun Strowman has earned himself a title opportunity for being one of, if not the most, entertaining aspect of Raw for several months?
Prediction: Braun Strowman
Joel Lampkin: Roman Reigns, ahh the man who he created more controversy since the ending of The Sopranos, squaring off against a man who against all odds has grown slowly into a top talent with the backing of everyone in the WWE Universe. The Big Dog still has one eye on the title if reports are to be believed and with Brock Lesnar his old nemesis likely holding the title we could finally be seeing the match that Rollins improved at WrestleMania 31, if Roman can get the huge Strowman inside the back of the ambulance that is.
Prediction: Roman Reigns
WWE Universal Championship Match: Brock Lesnar (c) vs Samoa Joe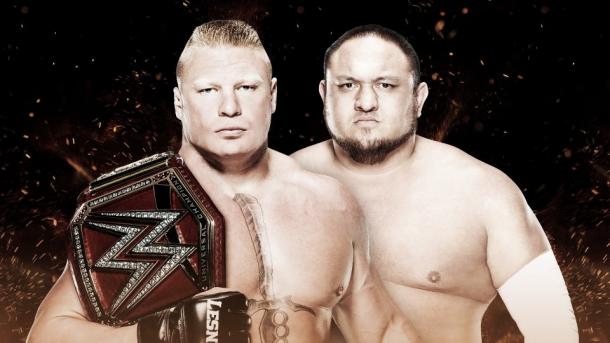 Matthew Wilkinson: On paper, this is a dream match, in Samoa Joe you have a man who, after taking a glance, you could legitimately believe has the ability to topple Brock Lesnar. Then comes the way this has been booked, perfection. WWE could not have done a better job booking this match and they have made people honestly believe that Joe has a chance of winning which has led to this having a big fight feel that a championship main event should have.
Sadly, despite Joe's incredible work, it would appear that WWE has bigger plans for Lesnar moving forward and they all seem to include the Universal Championship, meaning anything other than a Lesnar victory would be a huge surprise.
Prediction: Brock Lesnar
Joel Lampkin: The main event. The match the fans have been looking forward to for a long time. The match that likely won't live up to the hype. The booking of Samoa Joe has been incredible, choking out Heyman then almost putting Brock Lesnar the Universal Champion asleep. Wow. But if there's one man who can overcome those odds it's the Conqueror of the greatest streak in professional wrestling and the man that finally put down Goldberg at the third time of asking. Joe will have another shot in the future but the era of Lesnar is still alive.
Prediction: Brock Lesnar