Mo Farah has delayed his retirement from track athletes to compete at Diamond League events in Birmingham and Zurich, it has been announced.
A four-time Olympic and five-time World Champion in the long distance events, the Brit was previously expected to bid a fond farewell to track athletics at the World Athletics Championships, which start this Friday, though will now race in the 3,000 meters in Birmingham and the 5,000 meters in Zurich, in what will be his final Diamond League appearance.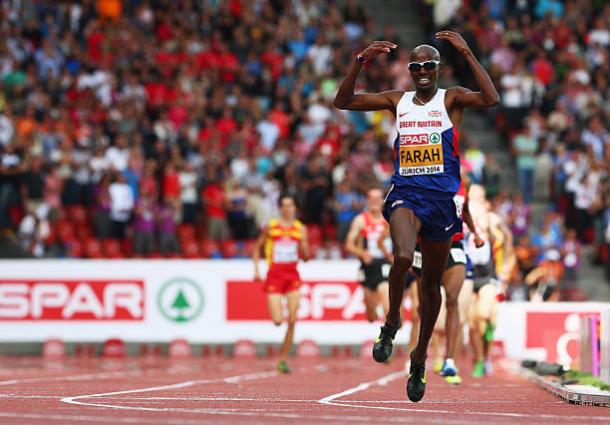 Farah, the dominant force in both 5,000 and 10,000 meters over the past seven years, will be the heavy favorite for both events at the World Championships, which are being held in his home nation. He will be looking for his first gold in the 10,000 meters in the opening night of action, with the 5,000 meters final taking place eight days later.
Farah delays track farewell
Over the past few years, Farah has been one of the biggest and most successful stars in world athletics, and the news that he will delay his retirement from track racing to compete in two more events will be exciting for fans in both Birmingham and Zurich, who will be looking to see the Brit one final time.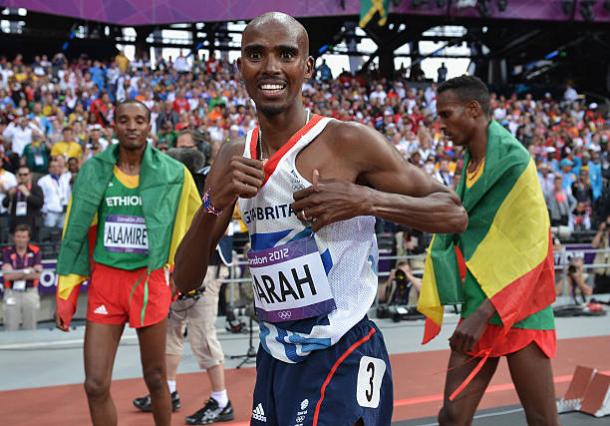 It was previously thought that Farah would finish his track career in Stratford over the coming two weeks, in the same stadium where he secured double gold at the Olympic Games five years ago in front of his home crowd. However, he will now have one final race on home soil in Birmingham a week after the action finishes in London, before racing the 5,000 meters one final time in Zurich, one of the most popular and prestigious Diamond League events, on August 24th.
From next year onwards Farah will be focusing on marathon running, and will be looking to emulate the likes of fellow long-distance greats Haile Gebrselassie and Kenenisa Bekele, both of whom had a successful change from the track to the road.