 After months, perhaps even years, of build-up, hundreds of athletes will head to the London Stadium for the World Athletics Championships, which start this Friday.
Five years on from when the stadium hosted the athletics events at the London 2012 Olympic Games, more huge moments are set to take place, with several potentially exciting competitions to keep an eye on.
This piece looks at five interesting things to look out for in the Men's programmes, including a farewell to a colossus of the sport, an all-American duel in the field, and the potential for new world records to be made in just a few days time.
Bolt set to race for one last time
Almost certainly the biggest star in Athletics history, this year's World Championships will see the final ever races from Usain Bolt. The Jamaican, an 11-time world champion, will be looking for two more gold medals in the 100 meters final on Saturday, and then the 4x100-meters relay final a week later.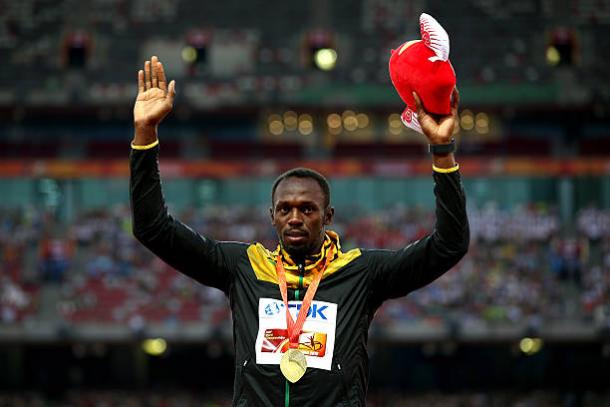 Bolt is undoubtedly the greatest sprinter of all time and is one of the greatest stars to grace any sport, rivaling the likes of Muhammed Ali and Pele in terms of fame and global influence. He has not set the world alight this year, with his fastest time of 9.95 seconds placing him seventh-fastest for 2017, though he always seems to peak at the major championships and it is hard to see him not having a golden farewell at the stadium where he won three Olympic golds five years ago.
Crouser and Kovacs face off for shot put gold
In an event that has generally been dominated by European powers in the past, it is rather surprising to see two American men, Ryan Crouser and Joe Kovacs, dominate the shot put over the past few years. The two took the top medals at Rio last summer, with Crouser taking gold with an Olympic record and Kovacs taking silver, and it seems that there will be a repeat of that in a few days time.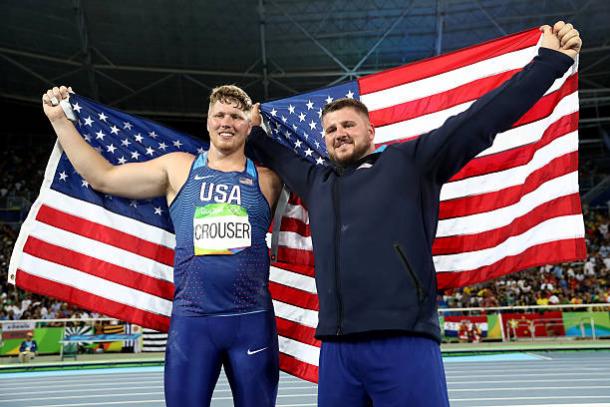 Crouser has seven of the longest ten throws of the year, with a throw of 22.65 meters the longest in the world, with Kovacs also having two throws in the top ten, being ranked second for the year behind his fellow American. The two have been pushing each other to incredible lengths over the past 18 months, and it is hard to see the gold medal not going to one of them in London.
Olympic champion Rohler leads hotly contested javelin competition
One of the most exciting and high quality events in athletics this year has been the men's javelin throw, largely led by Olympic champion Thomas Rohler. A throw of 93.90 meters in May saw Rohler become the second longest thrower in history and he has been over 90 meters on two more occasions, though his world-leading throw was bettered by fellow German Johannes Vetter, who through a staggering 94.44 meters earlier this month.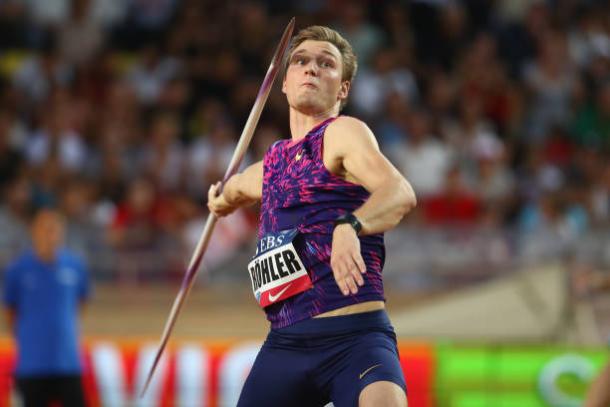 The competition should be an extremely interesting one with Rohler and Vetter likely to contest the gold medal, though fellow German Andreas Hoffman, former world champion Tero Pitkamaki, and defending world champion Julius Yego will be amongst the other people in contention; with so many men throwing well, we could get an extremely high-quality final.
Van Niekerk aims for double gold and history
It is easy to see why many are picking Wayde Van Niekerk to be the new star of the sport following Bolt's retirement, with the South African winning the 400 meters world title two years ago and then breaking Michael Johnson's 17-year-old world record to take the Olympic title last summer. Things, however, could get even better for Van Niekerk this summer.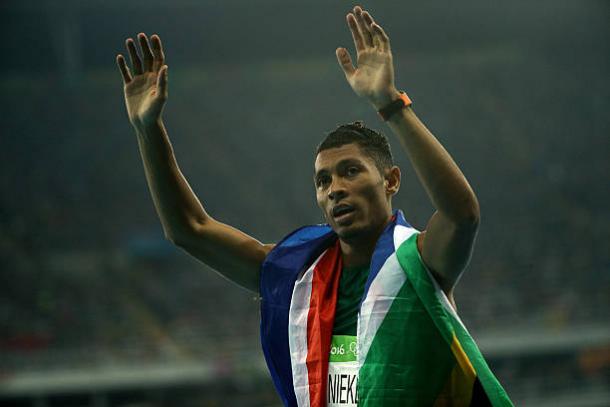 The South African has been in great form this year and, for the first time, will be running both the 200 and 400 meters; he is certainly a heavy favorite for the latter and is one of the favorites for the former, especially considering that Bolt will not be racing. Furthermore, all eyes will be on his performance in the 400 meters final with many people expecting him to achieve one of the most incredible feats in athletics, and become the first man to run the distance in less than 43 seconds.
Taylor aims to finally break triple jump record
Jonathan Edwards' triple jump world record of 18.29 meters, set 22 years ago, is one of the most impressive in athletics, and the only person in recent years to come close to is Christian Taylor. The American has won two Olympic and World titles at the event and is the huge favorite for the title this year, being the only man over 18 metres in 2017, though can he finally get the world record?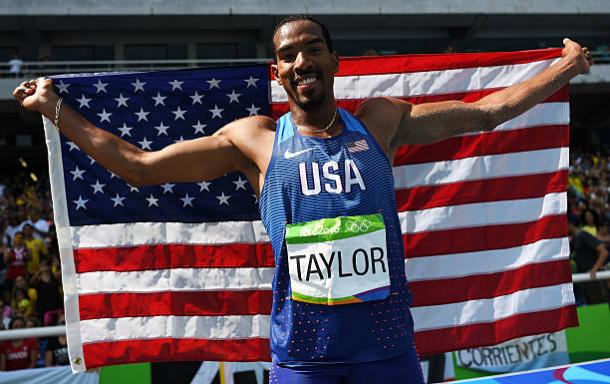 It has alluded him so far, but he came incredibly close in Beijing two years ago when a personal best leap of 18.21 meters seeing him fall just eight centimetres short of making history. Though he may be threatened by the likes of Will Claye and Pedro Pablo Pichardo, a world lead jump of 18.11 meters puts him as favorite, and is certainly encouraging for his world record hopes.