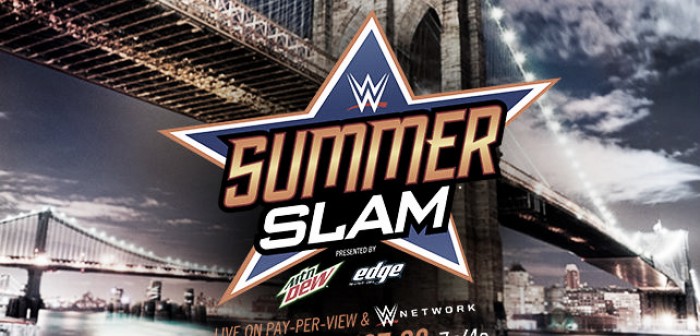 WWE's annual SummerSlam event is now just around the corner and with both brands being placed together it is set to be a mega card as the WWE hopes to deliver an amazing show. Each year it seems the company looks to make the event bigger and bigger to make it more like WrestleMania which takes over for a full week of wrestling festivities.
With several matches confirmed and plenty of rumours, the card itself is starting to shape up and it looks like a show not to be missed, so let's take a look at the rumoured full card in more detail.
Confirmed Matches
Universal Championship Match: Brock Lesnar vs Braun Strowman vs Samoa Joe vs Roman Reigns (If Lesnar loses, he leaves WWE).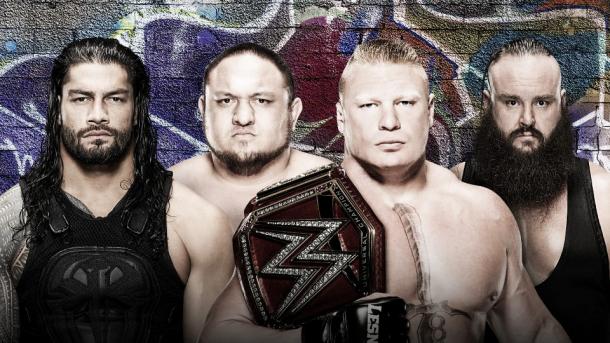 In what is expected to be the main event, Brock Lesnar will defend his title against three of Raw's biggest stars in what is a stacked match with plenty on the line with Lesnar set to leave WWE if he loses. With the speculation of Lesnar heading back to UFC there is a very real possibility of a title change and considering how well each man has been built up heading into it there should be a big fight feel that will make this match main event worthy.
WWE Championship Match: Jinder Mahal vs Shinsuke Nakamura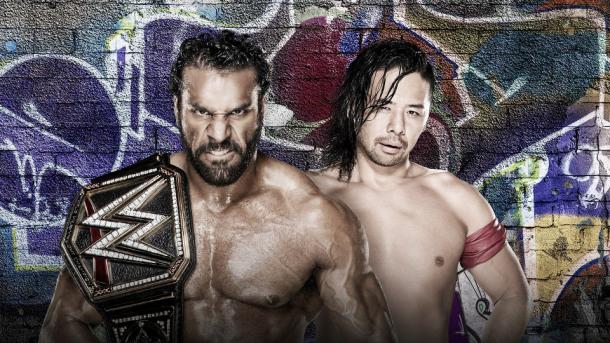 SmackDown's own main event was confirmed this week following a dream match that saw Shinsuke Nakamura defeat John Cena to become the number one contender to Jinder Mahal's WWE Championship. If you had said last SummerSlam that this would be the WWE Championship match a year later, most would have laughed in your face but this is the situation we have and if it's built well in the coming weeks then it could have plenty of fan interest. The WWE Universe is already invested in Nakamura and seeing him in the main event scene, where he belongs is an improvement to his recent booking. Whilst it certainly won't be the match of the night in terms of wrestling quality, it is a solid match to have on the card.
WWE SmackDown Women's Championship Match: Naomi vs Natalya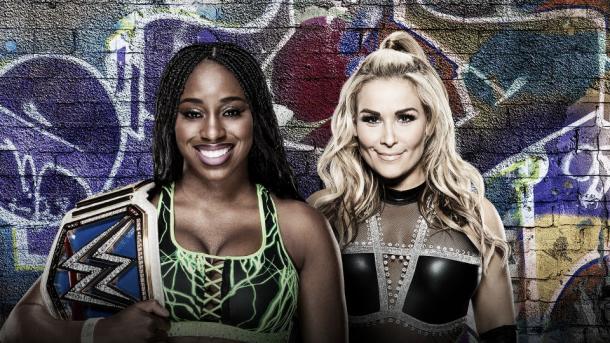 Naomi has been booked well as champion and putting her against a veteran like Natalya can only help establish her as one of the blue brands main event stars. Seeing Natalya finally be given an opportunity such as this is brilliant to see as she has been a key part of the women's evolution and as long as they begin to focus on their singles feud rather than the entire division this could be a standout match.
WWE Raw Women's Championship Match: Alexa Bliss vs Bayley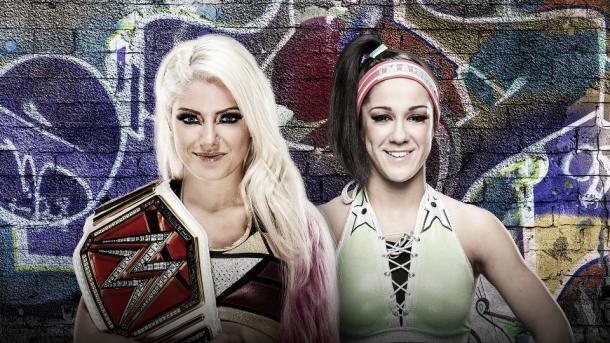 We have seen these two ladies compete against each other plenty of times and the outcome is always good as they work well together in the ring. However, although this match is confirmed a recent injury to Bayley could mean that this might be changed to something different.
Rusev vs Randy Orton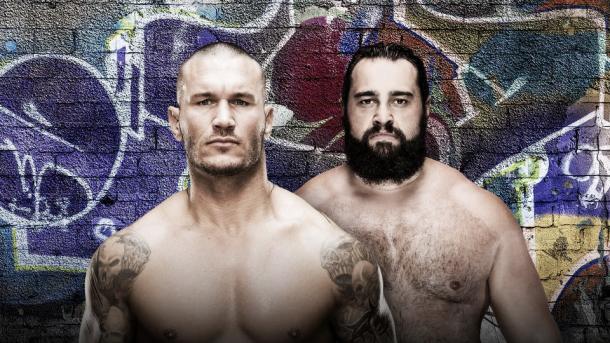 A match that hasn't been on any rumoured lists was made official this week on SmackDown Live as the Viper answered Rusev's call for competition, setting up a first-time match for SummerSlam. This seems like a logical step for Rusev as an upper mid-card feud with Randy Orton is going to elevate him and the match quality between them has the potential to be superb with their feud likely to spill into the next SmackDown exclusive show after SummerSlam.
United States Championship Match: AJ Styles vs Kevin Owens (Shane McMahon as guest referee)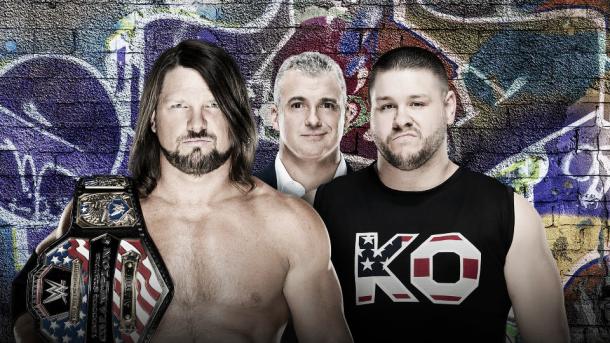 Special guest referee matches are always interesting as the focus and story never tend to be about the wrestling but rather what the man in the stripes will be doing and that is what is going to happen here. A match between KO and Shane McMahon was rumoured for SummerSlam but it appears WWE has gone in a new direction and it will create an interesting dynamic within the match, especially with Shane and AJ's history. The wrestling itself will be brilliant between two of WWE's very best, but it will likely have another controversial finish to continue Shane and Owens' feud.
Cruiserweight Championship Match: Neville vs Akira Tozawa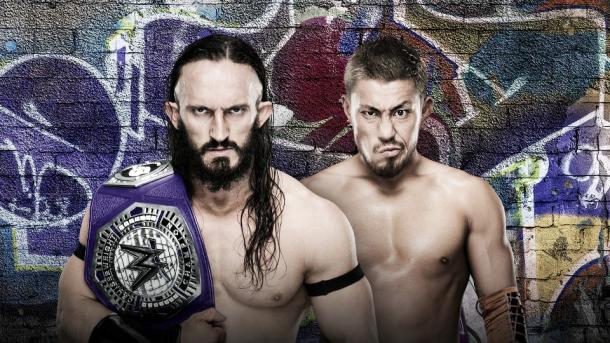 In a match that is destined for the pre-show, Neville once again defends his gold (or purple) against Akira Tozawa. Just like their previous encounter, you can expect this to be a fantastic match and if they're given time on the pre-show it should set the tone for the night, but Neville's reign will not be ending here and it would be nice to see him in a more featured match given how well he has performed this year.
Rumoured Matches
Raw Tag Team Championship Match: Sheamus & Cesaro vs Dean Ambrose & Seth Rollins
It seems like the WWE is angling towards reuniting two former Shield brothers for a match against the champions and this writer is fully onboard with the decision. The slow burn towards Ambrose trusting Seth Rollins again has been terrific and a potential match between these four men would be brilliant; especially if an Ambrose heel turn came at the end of it. It's a great use of the champions given that they have defeated the only other babyface tag team on the roster multiple times and with a stacked card this is a smart way to get two of Raw's biggest stars on the show.
SmackDown Tag Team Championship Match: New Day vs The Usos
The blue brands offering in terms of tag team wrestling is arguably even more exciting than Raw's with two of the best teams in the last 10 years doing battle once again over the belts. New Day and The Usos have brought the absolute best out of each other and have had some incredibly entertaining promos and their match at Battleground stole the show; proving they can back it up in the ring. It is unlikely anybody is going to complain about seeing them go at it one more time on one of the biggest shows of the year.
John Cena vs Baron Corbin
Well, you can't have SummerSlam without Big Match John, can you? But it say's a lot about his current position in the company that he would be in a mid-card feud on a show this big. It also speaks volumes about how WWE feels regarding Baron Corbin, giving him a highlighted spot against someone with as much star power as Cena. Their potential feud kicked off at the start of 205 Live this week as Cena put the Money in the Bank holder through the announce table, and it is unlikely the Lone Wolf will take too kindly to that action; hopefully setting up a strong mid-card match for August.
Hardy Boyz vs The Club vs The Revival
One complaint of WWE in recent months has been that they only seem to focus on those involved in title feuds, with the women and tag teams in particular not being featured unless they're battling for the gold. That is where this feud has excelled, giving all three teams something to do and keeping them relevant and the way it is heading it appears a triple threat tag match is the obvious solution, make it a number one contenders match and we are golden.
Finn Balor vs Bray Wyatt
SummerSlam could potentially see the return of the Demon King to the WWE as it is highly expected that Finn Balor and Bray Wyatt will face each other. Ever since Balor debuted in NXT fans have been wanting to see this match and now could be the time it happens, although WWE may have booked themselves into a corner with two men who need a big victory to push them to the next level coming out of the show. This has the potential to be a great match or one that people gloss over in a busy show and only remember the entrances.
Intercontinental Championship Match: The Miz vs Jason Jordan
WWE have to invest in the former American Alpha star, they simply have to give him a major match at SummerSlam following the revelation that he is Kurt Angle's son and a championship match against The Miz could easily be the way to do that. Miz brings the best out of everyone he works with due to the amount of heat that he can gain and Jordan could really benefit from that.
So there you have it, the rumoured full card for this year's SummerSlam and it's fair to say it is a stacked event. Of course, the rumoured matches may not happen or could be altered and other things might be added such as something between Sami Zayn, Aiden English and Mike Kanellis and SummerSlam might be the time we finally find out who has been attacking the Fashion Police. Either way, this writer believes the show, on paper, looks fantastic and as long as WWE maintains its strong build and the crowd is hot on the night, this could be the standout show of the year.
What do you think of the rumoured match card? Do you like what is being planned or would you prefer to see something else; let us know on Twitter- @Vavel_Wrestling/ @mc_wilkinson1