 Another era in heavyweight boxing has come to an end, with Wladimir Klitschko announcing his immediate retirement from the sport to put end to rumours of a possible rematch with the IBF and WBA champion Anthony Joshua.
One of great boxing careers coming to an end
Klitschko has had one of the longest and illustrious careers in the history of boxing, which started way back in 1996 with his gold medal win in the heavyweight division in the Atlanta Olympics.
His professional career started way back in 1996, and became one of the greatest with a astounding 11-year unbeaten run which saw him hold the; WBA, IBF, WBO, IBO, The Ring and the lineal heavyweight titles until 2015.
His downfall came in 2015 when he was defeated on points by Tyson Fury which he looked to face in a rematch which eventually fell through, but the 41-year-old came back for what proved to be his final bout with Joshua at Wembley Stadium.
The April clash was billed as one of the glamorous bouts in the new millennium and he knocked down Joshua for the first time in his career in the fifth-round, but Joshua came back to take the TKO in the 11th round.
It was rumoured that another fight between the two could be on the cards, but this announcement has put the end to that and stated he is looking back to start his "second career".
"I deliberately took a few weeks to make my decision," Klitschko said in a statement. "To make sure I had enough distance from the fight at Wembley Stadium."
"As an amateur and a professional boxer," the Ukranian added. "I have achieved everything I dreamed of, and now I want to start my second career after sports."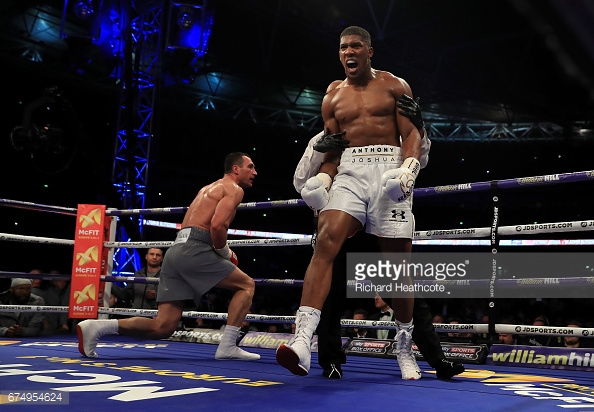 One we need to get through to get to better things
Klitschko's announcement does cast a cloud of doubt over Joshua's next fight, but it seems that he will be nearing a Autumn clash with the Bulgarian Kubrat Pulev.
Pulev has only one professional defeat which came against Klitschko in 2014, but this clash comes one that is mandatory for Joshua to retain his IBF title.
There are believed to be two favoured venues with the T-Mobile Arena in Las Vegas on November 11 or Cardiff's Principality Stadium on October 28, these dates could see Joshua start his training camp as early as Saturday due to his preference of a 12 week training camp and he stated that he sees Pulev as a "good fight".
"Pulev's a good fight," Joshua told Press Association Sport. "Look how (aggressively) he came to fight Klitschko (in a five-round stoppage defeat in 2014)."
"He came with his heart on his sleeve," the 27-year-old stated. "It may not be the fan favourite fight, but it's one we need to get through to get to better things."