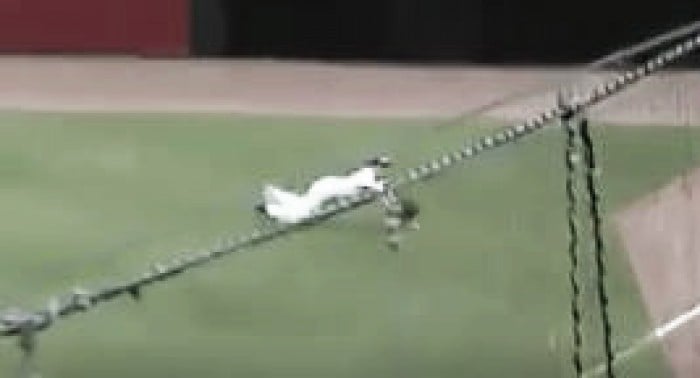 ST. PAUL, Minn. -- The Sioux Falls Canaries are in last place in the American Association North Division, but don't tell them that, because they went into CHS Field and took three out of four games from the St. Paul Saints. They capped off the series with a 7-0 win on Sunday afternoon.
Ryan Zimmerman got the start for the Saints and did not give up a hit until the fourth inning, but he was able to get out of it without any runs allowed. His fortunes changed the next inning when he gave up a one-out single to Mike Falsetti, who came around to score on a single by Burt Reynolds that also scored Dan Motl, who had drawn a walk earlier in the inning.
The Canaries got another run in the eighth inning when Jabari Henry hit a one-out solo home run to left field to extend their lead to 3-0. Right before the top of the ninth inning, a rain shower hit CHS Field, but the teams played through, as the Canaries scored four runs, thanks to a grand slam from Reynolds that essentially put the game out of reach.
The Saints led off the bottom of the ninth inning with Kes Carter, who reached on an infield single to the shortstop, but he was retired when the next batter, Nate Hanson, grounded into a 6-4-3 double play for the first two outs of the inning. That left the inning and the game up to Anthony Gallas, who kept the game alive with a single through the hole into left field.
That brought up Brady Shoemaker, who was playing his first game since being activated from the disabled list, and he also singled, this one going to right field, and allowed Gallas to advance to third base. That brought up Tony Thomas, who grounded out to third base to end the game.
The Saints now head up north to Winnipeg, where they will have a four-game series with the Goldeyes, who are five games ahead of the Saints for first place in the division. The Canaries now head to Gary, Ind., where they will face the Railcats beginning on Tuesday.
Quick Hits
- The Fargo-Moorhead Redhawks made news on Sunday morning when they announced that they had fired manager Doug Simunic, who had been their manager for over 20 straight years, the longest tenure in the league. Pitching coach Michael Schlact was named as interim manager. The Redhawks lost on Sunday to the Railcats by a score of 3-2.
- The Goldeyes gained a game on both the Saints and the Redhawks, as they also won on Sunday, by a score of 13-2 over the Wichita Wingnuts. They are now five games ahead of the Saints and Redhawks, who are tied for second place. The full North Division standings are:
Goldeyes -- 47-32
Redhawks -- 5.0 GB
Saints -- 5.0 GB
Canaries -- 11.0 GB
Game Summary

SF -- 000 020 014 -- 762
SP -- 000 000 000 -- 060
Winning Pitcher - Grady Wood (7-2)
Losing Pitcher - Ryan Zimmerman (5-6)
Player of the game - Burt Reynolds (2-4, 6 RBI)