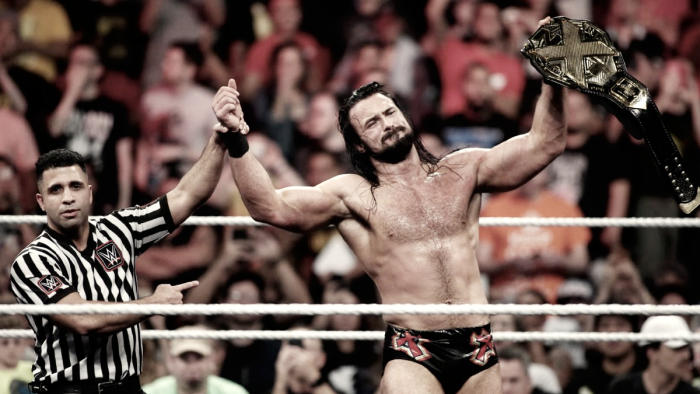 The hype towards NXT TakeOver: Brooklyn reached an all time high, and expectations for the event were smashed and surpassed as the entire developmental roster set the bar for professional wrestling this weekend.
While these events have a tendency to feature some 'dream matches' under the WWE banner, the complete realisation to live up to the fantasy have kept the anticipation building each time the Orlando based company roll forward.
Brooklyn was no different; as championships changed hands, long journeys came to an end and new faces made their intentions known, as NXT well and truly took over.
Making an impact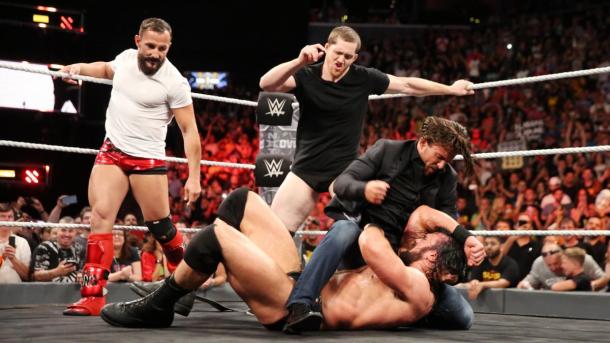 The reign of Bobby Roode came to a fitting end, as despite his 'Glorious-ness' he came up short against the giant of Drew McIntyre with the real story coming after the final bell.
Holding the championship since January 28, 2017 after defeating Shinsuke Nakamura, the 40-year-old may have a brighter future than just what occurs in NXT.
However, McIntyre confronted the pairing of Kyle O'Reilly, and Bobby Fish, with the duo having already attacked the newly crowned tag-team champions SAnitY earlier tonight who waited eerily on the ring apron as he celebrated his title win, but it was a third party that grabbed the headlines.
Seizing his opportunity to make an impact was none other than former Bullet Club member Adam Cole who took part in the three-on-one beatdown that commenced before hitting a 'super-kick' and holding the title sadistically over the head of the newly crowned champion.
Glorious goodbye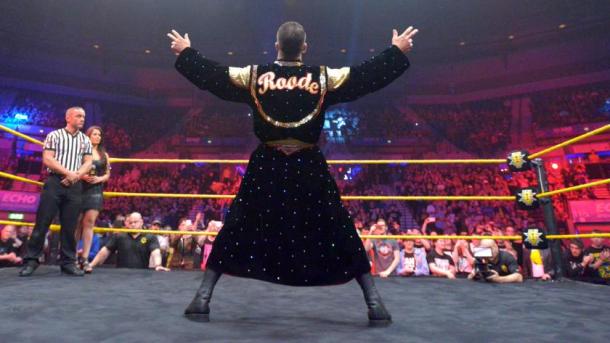 As mentioned above, it may not be all doom and gloom for Roode, as he may be moving onto a much bigger platform within WWE if reports are to be believed.
Present as TakeOver were RAW General Manager Kurt Angle and SmackDown Live GM Daniel Bryan who were on apparent 'scouting' missions ahead of an upcoming shake up to the main rosters.
Roode took no part in the beatdown of McIntyre, and was not featured on the camera after his loss, with could be taken as an indication that he is exiting the title picture while also, heading out the door of NXT.
The 40-year-old is a veteran in the word of professional wrestling and cant spend much more time within the developmental promotion with his time limited - making a call up very likely.