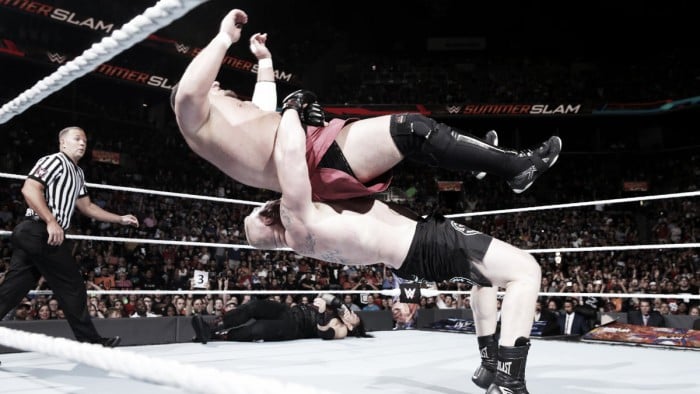 The biggest party of the Summer is now in the history books for 2017 and it's fair to say it was a hit and miss show that failed to live up to the lofty heights that NXT hit the night before. Whilst there was certainly a fair amount of average matches, there was also plenty that delivered in a major way, providing an entertaining night of wrestling; but what five things should fan's have learned from this year's show?
5- Don't skip the pre-show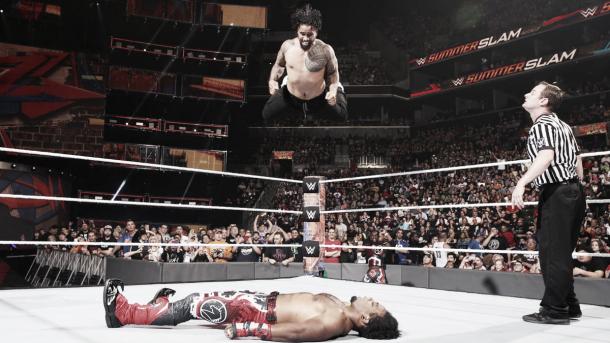 Ever since the WWE made the decision to have pre-shows or kick-offs it has been very common for the majority of wrestling fans to skip it and simply wait until the main show before starting their viewing. This decision, for the most part, has been fair as the pre-shows have traditionally seen matches just thrown together at the last-minute that didn't give the WWE Universe any reason to be invested or care. Additionally, the matches on the pre-shows tend to be short and only serve as a method of keeping the live crowd entertained whilst they wait for the main card.
However, SummerSlam proved to buck this trend with two good matches with the SmackDown Live Tag Team Championship match being one of the matches of the night. Both New Day and The Usos put on a classic tag team match that just goes to prove you should never write off the pre-show.
4- Women impress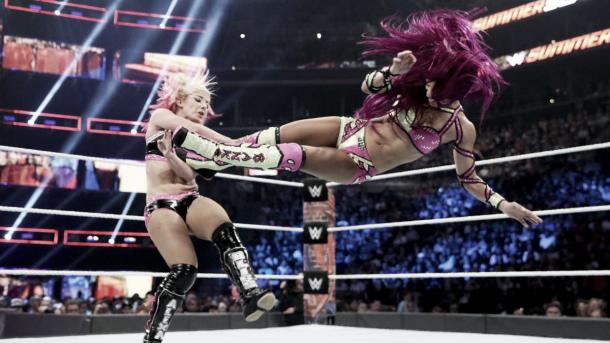 SummerSlam saw both the Raw and SmackDown Live Women's Championships be defended and saw both champions lose their belts after entertaining matches that show the women's revolution is still very much alive and kicking. Natalya finally got the opportunity her talents and loyalty deserve and she grabbed it with both hands putting on a good back and forth match with Naomi, earning her the title in a surprising victory. In the red brand's offering, Alexa Bliss continued to show that her in-ring abilities are improving every time she steps between the ropes and Sasha Banks became the champion for an impressive fourth time, rounding out an excellent weekend for women's wrestling after TakeOver's show steal from Asuka and Ember Moon.
3- Bleak futures for several stars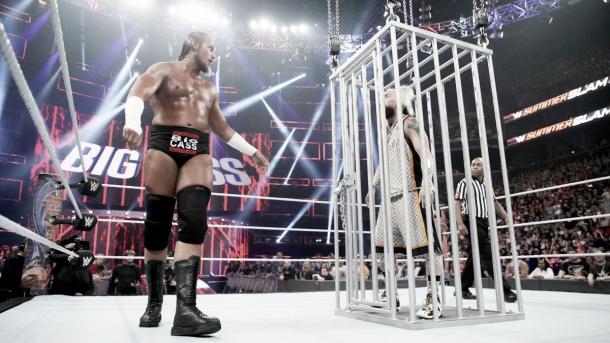 As previously mentioned, this was by no means a perfect show and it certainly had its flaws; one of which was highlighting three stars that WWE seems to not be too hot on right now. The individuals in question; Enzo Amore, Baron Corbin, and Rusev. It seems that the company either doesn't know what to do with them or that they are potentially suffering from some heat considering the way they've all been booked as of late; especially at SummerSlam.
Enzo has been struggling to stay afloat since going it alone and last night saw him once again laid on his back looking up at the stars and it has to bring questions of what they can now do with the trash talker Skywalker? The Lone Wolf has had a week to forget, to say the least, first failing to cash in his Money in the Bank and then being soundly defeated by John Cena in the opening match of SummerSlam it has been an incredible fall from grace for Corbin. People may not like to use the word 'buried' but I am struggling to think of another one for how he has been positioned coming out of the event. For Rusev, he might be wishing he was still stuck on the injured list after being fed to the lions since his return. After being defeated by Cena his feud with Randy Orton should have been used to establish him as a major star once again, instead, he got RKO'd immediately and lost within seconds.
2- Seth Rollins and Dean Ambrose are revitalized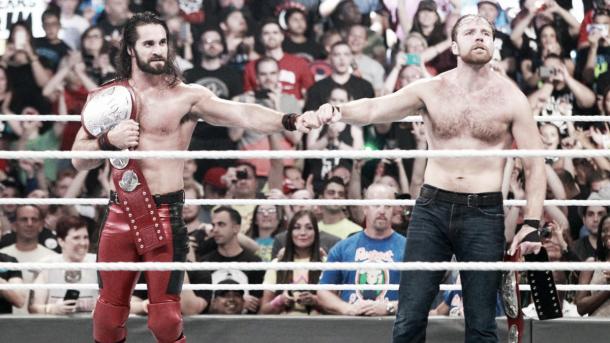 In recent months it has felt like the two former Shield members have been stuck in a major rut, no longer in the main event scene, it was clear both Seth Rollins and Dean Ambrose needed something new and different to reignite their flame and popularity amongst the WWE Universe. Well, they have certainly found their groove again with their recent storyline that has seen them reunite as a team and SummerSlam's tag team match against Sheamus and Cesaro showed that they are absolutely back to their best. The passion showed in-ring was exactly what was needed and the fan response shows that the WWE Universe is onboard with their new tag team champions.
1- Braun Strowman stands above the crowd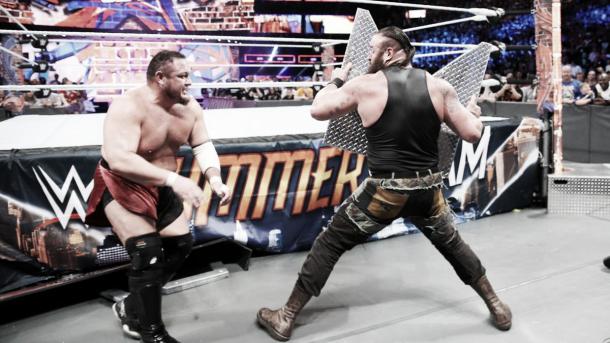 In a blockbuster main event featuring four of WWE's biggest (literally) stars, the match of the night award certainly fell to the Universal Championship bout that closed the show in a brilliant fashion. In a star-studded match with an experienced veteran such as Samoa Joe, the face of the company in Roman Reigns and a once in a lifetime star like Brock Lesnar it could be understandable if the main event newcomer, Braun Strowman was overlooked. However, that was certainly not the case as the Monster Amongst Men stole the entire match with an incredible performance that showed the tremendous star power he has and his potential to be a major star for WWE. If you are not desperate to see Lesnar v Strowman after that showing then you need to go rewatch that main event.