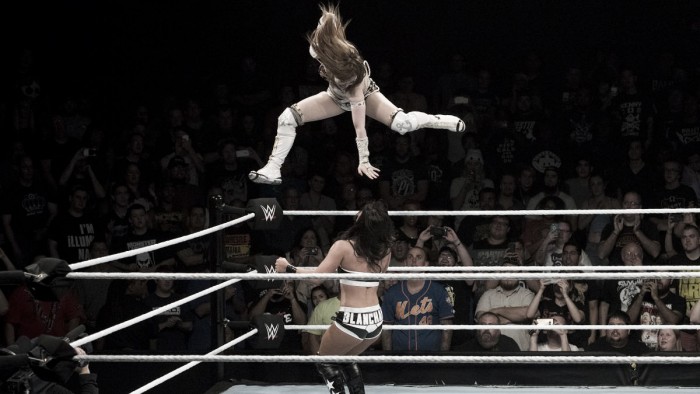 The final episode that is currently available on the WWE Network of the Mae Young Classic (as of this writing), also saw the final four matches of the tournament's First Round and it had plenty to live up to after three entertaining shows.
Renee Michelle vs Candice LeRae
One of the biggest pops of the tournament so far came for Candice LeRae and she didn't let any of her fans down with an excellent performance, creating what was one of the stronger matches of the round. Renee Michelle was the lesser known name in this bout and perhaps felt like she had more to prove as she brought the fight right to LeRae and really impressed throughout with her strong style kicks.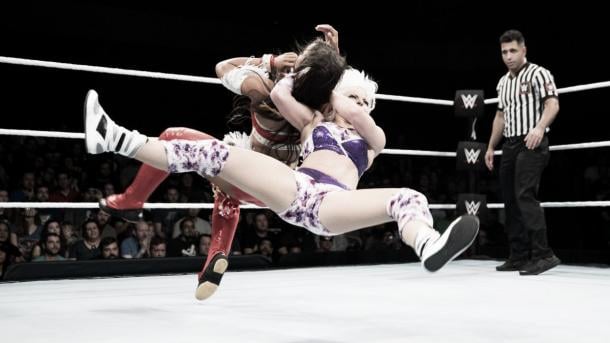 However, it would be LeRae that progressed, as expected with a massive neck breaker from the second rope to earn the victory after a brilliant match as she continues to be one of the favourites in the competition.
Winner: Candice LeRae
Lacey Evans vs Taynara Conti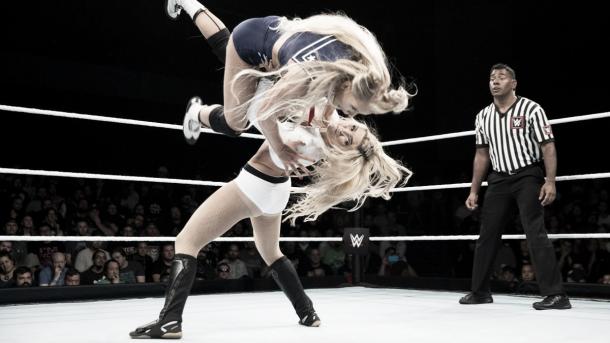 Lacey Evans heads into the tournament as NXT's only representative and she has improved greatly since first debuting and is a talent who has a big future ahead of her, especially with this tournament boosting her credibility. This was another good match, albeit it a little shorter than some of the others we have seen but what they presented really worked with both ladies mixing their styles together well with a brilliant finish gaining Evans the win.
Winner: Lacey Evans
Nicole Savoy vs Reina Gonzalez
This one was arguably the slowest paced match of the first round and things didn't seem to fully click with the live crowd struggling to get into it for the majority of the match with the ending coming out of nowhere and rather surprisingly. Nicole Savoy's character is that she is the Queen of Suplexes and we didn't get any throughout the match which didn't help, but she advanced with an armbar submission.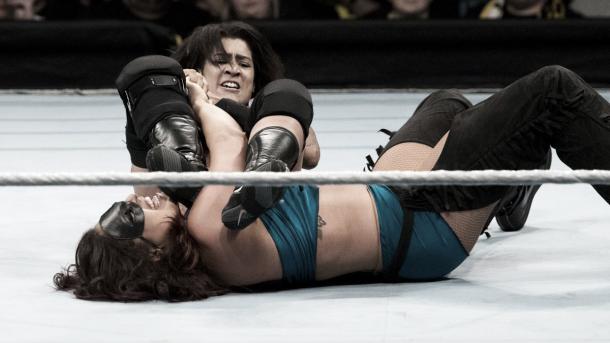 Winner: Nicole Savoy
Tessa Blanchard vs Kairi Sane
When the bracket was first announced this was the standout match on paper with two of the biggest names being put against each other there were big expectations heading in and it certainly did not disappoint. Both Tessa Blanchard and Kairi Sane brought their best and that got the best out of their opponents at the same time. It was hard hitting, fast paced and packed with action in a match that had the fans out of their seats throughout.
Unfortunatley, only one of these ladies could progress and that was the Japanese sensation, Kairi Sane, who wrapped things up with the best Elbow Drop this writer has ever witnessed to bring an end to an incredible wrestling match.
Winner: Kairi Sane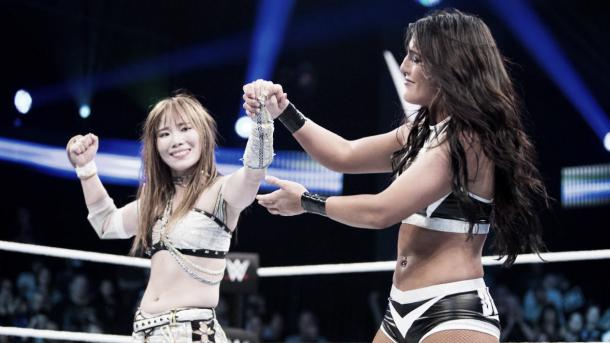 This was another good episode in what has been a stellar tournament with the main event being the match of the night and the entire round, something that is going to be tough to beat throughout the tournament. It is a shame to see Blanchard crashing out in the first round as she is someone who could easily have gone far, but placing two big stars against each other was a good decision to create such a match to close round one.
Star of the night: Kairi Sane
Match of the night: Tessa Blanchard vs Kairi Sane