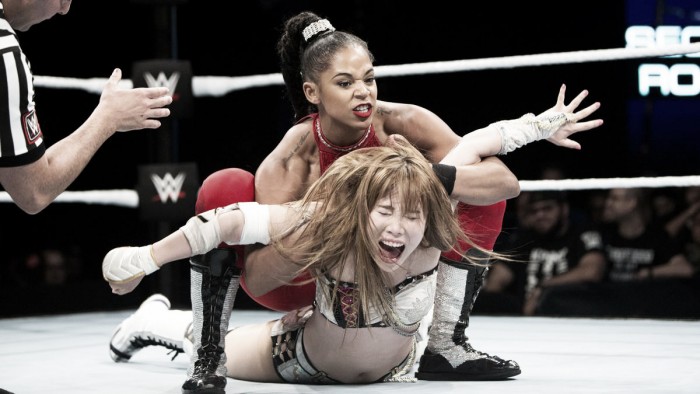 After four thrilling episodes of the Mae Young Classic, the WWE Network has now released the next set of shows for the WWE Universe to watch as the Round of 16 takes place with each athlete hoping to get a spot in the Quarter Finals. With the fans now invested in these characters having watched them all qualify for this stage, each match should be more intense with fans now having firm favourites which will give the atmosphere another boost.
Abbey Laith vs Rachel Evers
The first Round of 16 matches saw Abbey Laith take on Rachel Evers with both ladies looking to set the bar for the rest of the competition and the fan response right from the start set the tone for how the Full Sail crowd would be. With Evers having a distinct power advantage and Laith's speed being her strength the two styles mixed really well and they didn't waste any time hitting their best shots with Laith diving through the ropes in the opening minutes and Evers matching that with a stunner and several big kicks and shots.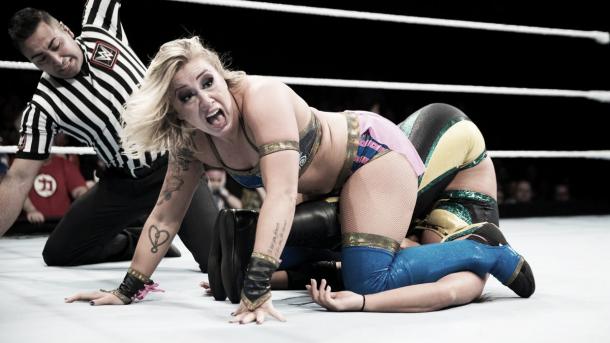 Despite Abbey's best efforts, it appeared that Evers had the match wrapped up after a power slam from the top rope that had the crowd on their feet, but a kick out and then powerbomb with an Aligator Clutch saw Laith defeat a bigger opponent yet again and progress to the next round after an exciting match.
Winner: Abbey Laith
Piper Niven vs Serena Deeb
These are two athletes who really impressed and stood out in the First Round, Serena Deeb heads in with a revival story after her previous run with the company, yet Piper Niven has a totally unique and intimidating presence which makes this match a very tough one for fans to predict. This bout presented the classic David vs Goliath style story that always works well in a WWE setting, with Niven attempting to use her strength whilst Deeb was forced to think of new ideas to gain the upper hand.
Piper dominated the majority of this contest hitting some big power moves such as the Cannonball or the Avalanche but none of them could put her opponent away. It seemed like Niven had made a big mistake when she went flying from the top rope, missing Deeb who then attempted to nail the Spear, only for Niven to reverse into the Piper Driver to get the victory.
Winner: Piper Niven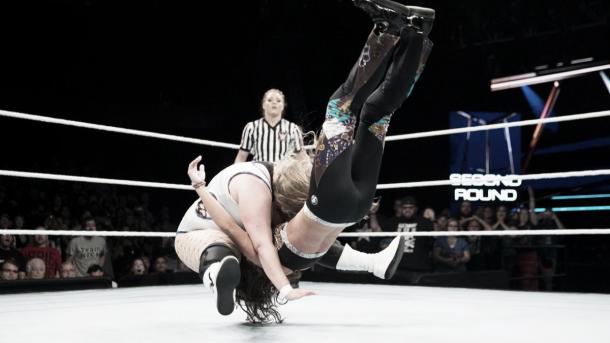 Princesa Sugehit vs Mercedes Martinez
The two most experienced wrestlers in the tournament collided in this Second Round match in a bout that clearly meant a lot to both ladies who have worked for a long time to get to this point. Both athletes exchanged submission holds and pinfall attempts early on as they started to just feel out the match, but things quickly got turned up a notch when Mercedes Martinez began to bring out her more aggressive style which was being well matched by Princesa Sugehit's counter work.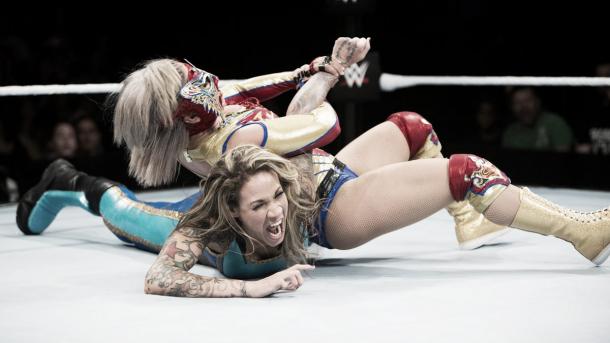 Princesa quickly targetted the injured shoulder of Martinez and really locked in the submission but Mercedes experience allowed her to bust out and hit her finish to advance to the next round. Another good outing here with Martinez getting to show a greater deal of her abilities by getting to work with somebody more experienced this time out.
Winner: Mercedes Martinez
Kairi Sane vs Bianca Belair
This match up pits the experienced Kairi Sane, who is regarded by many fans as being one of the best female wrestlers in the world who put on an excellent First Round match against the younger Bianca Belair, who is aiming to simply make her mark in the industry here. Despite her lack of experience, Belair took the fight straight to her popular opponent and really gave a good showing.
Kairi showed her personality when catching a kiss that Bianca blew and stomping it on the ground, but that only proved to frustrate Belair who used her hair as a major weapon, whipping Sane over and over with a move that is certainly going to get her over and stand out. Even though the young Belair dominated the start of the match, Kairi showed her experience and skill set by mounting a fight back that then came down to a showdown with both women hitting heavy strikes back and forth that took everything out of them.
Belair was then left shocked after Sane kicked out of a 450 splash that seemingly had her gain a major victory, but Kairi quickly turned things around after realizing she was in trouble and hit her Elbow Drop to earn the victory.
Winner: Kairi Sane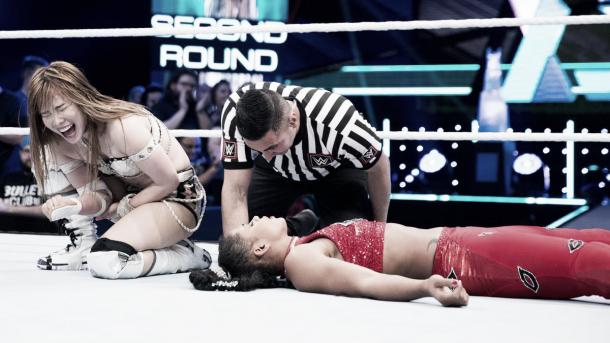 The Second Round was clearly a step up from what we had previously seen with all four matches on this episode really highlighting what these athletes are capable of. The stories being told throughout with the heartbreak of Serena Deeb being eliminated and the battle of the two most experienced women in the tournament really added to the drama and will only continue to build as the tournament progresses. The main event was a standout match with Bianca Belair really impressing, despite being only a year into the industry.
Star of the night: Bianca Belair
Match of the night: Kairi Sane vs Bianca Belair