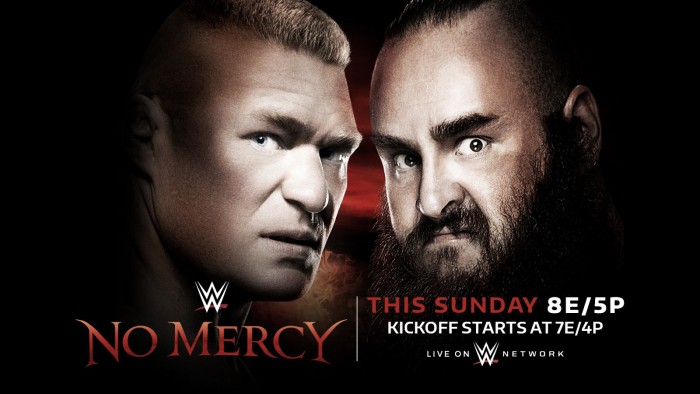 It's been awhile since we have had a brand exclusive PPV, but with all the festivities of SummerSlam firmly behind the focus is now on Sunday and Raw's exclusive No Mercy show. Strangely, WWE has put together two main event matches that could easily have headlined SummerSlam, or even WrestleMania for that matter, making this one of the most anticipated 'B' shows in recent memory.
Creative has done a very good job for the most part too, which has also helped make this show feel like such a big deal and, on paper, this could be one of the standout events of the year.
Intercontinental Championship Match- The Miz (c) vs Jason Jordan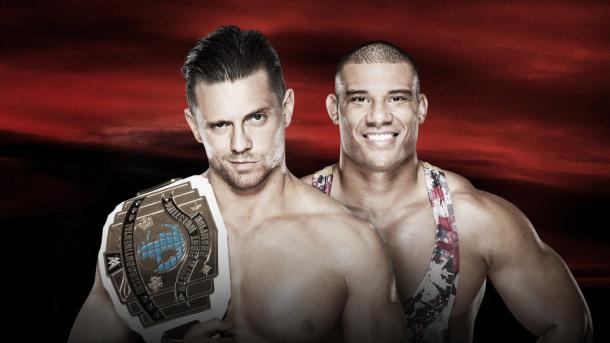 Matthew Wilkinson: This is the feud that should have happened for Jason Jordan from the start when he was revealed as Kurt Angle's son and we are finally getting it. It may have taken longer than expected to get here, but hopefully, the payoff will be worth the wait. Of course, this will not be the end of this feud, in fact, it's just the start and therefore The Miz should retain, with the help of Bo Dallas and Curtis Axel to ensure Jordan doesn't get buried in the loss.
Prediction: The Miz
Ryan Fisher: There really should be only one winner here. Miz has been a captivating Intercontinental Champion, and Jason Jordan's character is yet to take off. The fans are warming to him with every good match he has, but a win over the Miz here would be too much too soon.
Prediction: The Miz
Finn Balor vs Bray Wyatt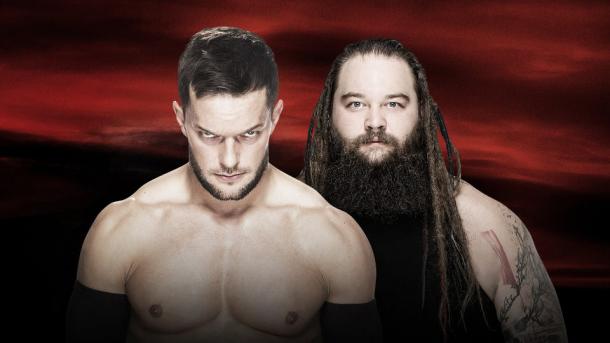 Matthew Wilkinson: This is a rivalry that just hasn't captured this writers attention in the way it should have done. Bray Wyatt's 50/50 booking has become too hard to be interested in and sadly Finn Balor has fallen down the pecking order since his injury last year. Whilst the idea of 'man vs man' has been played out quite well, mainly due to Goldust's involvement the quicker this one is over the better. Unfortunately, when you look at the landscape of Raw, there isn't anything for either man to jump to next and therefore a Wyatt win would continue this battle for just one PPV longer.
Prediction: Bray Wyatt
Ryan Fisher: This storyline has dragged, and really should have concluded after the Demon King won at SummerSlam. Wyatt's character is so far away from being where it should be that it would be brainless to have him go over Balor, one of the most popular and promising performers in the company. Hopefully, the Irishman returns to the title picture soon, as he's still not had a rematch for the Universal Championship he never lost.
Prediction: Finn Balor
Cruiserweight Championship Match- Neville (c) vs Enzo Amore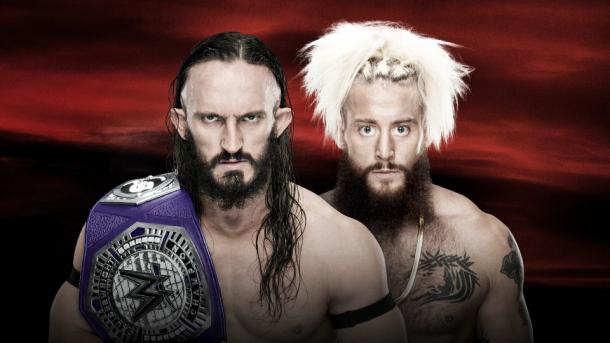 Matthew Wilkinson: WWE's quest to get the WWE Universe more interested in the cruiserweight division has seen Enzo Amore join 205 Live and immediately earn a title shot, a decision which may upset a few, but in the eyes of the many it has drawn more intrigue to what the cruiserweights are doing. Even though the match quality will be nowhere near some of Neville's previous title matches against the likes of Austin Aries, the fans will likely be watching this one with a keener eye. Despite the added attention, there is only one man who deserves to be the champion on 205 Live and he already has the belt.
Prediction: Neville
Ryan Fisher: The King of the Cruiserweights lost his crown to Akira Tozawa before Summerslam, only to straightaway reclaim it. Taking the belt off him again would be a poor decision, especially to a singles competitor as rough around the edges as Enzo Amore.
Prediction: Neville
Raw Women's Championship Match- Alexa Bliss (c) vs Nia Jax vs Emma vs Sasha Banks vs Bayley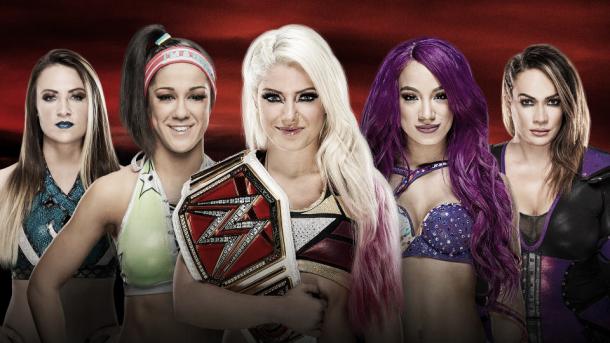 Matthew Wilkinson: With the recent addition of Bayley this match is now a fatal fiveway, something that could either be fantastic or chaotic and not in a good way. Hopefully, it delivers as all five women are excellent and this writer would like to highlight how great it is to see Emma being featured where she belongs, she really is one of the best on the roster. Despite that, she is likely to be the one who eats the pinfall and the smart decision would be to keep the strap on Alexa Bliss right now, with Bayley and Sasha Banks heading into a feud against each other. Let's not forget that Asuka's debut is right around the corner and Bliss would make the ideal first opponent for her, but remember, nobody is ready for Asuka.
Prediction: Alexa Bliss
Ryan Fisher: In a match that promises to be chaotic, there are several contenders for the win. Bliss, Banks and Jax would all be credible winners, but the returning Bayley seems to make the most sense. Her character was destroyed so badly in her post-Wrestlemania feud with Alexa Bliss that she needs this title win to re-establish herself as a main event player.
Winner: Bayley
Raw Tag Team Championship Match- Seth Rollins & Dean Ambrose vs Sheamus & Cesaro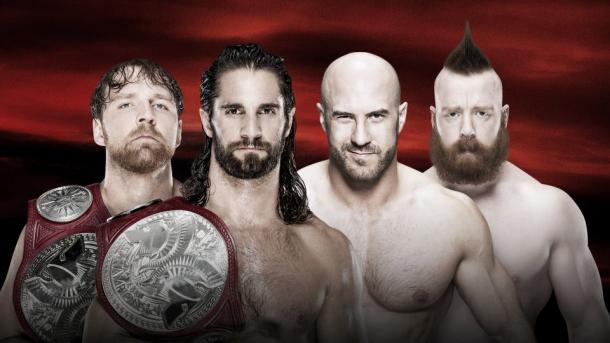 Matthew Wilkinson: This feud has been very entertaining and hats off to all involved as they have stolen the show on Raw in recent weeks, putting on brilliant matches and cutting funny promos that have furthered their rivalry. If they get enough time this match could easily be a match of the night contender because everyone involved is so good and the result could really go either way. However, this writer is going to back the champions to retain as The Club are waiting in the wings for another shot at the gold.
Prediction: Seth Rollins & Dean Ambrose
Ryan Fisher: The current tag team champions have been one of the hottest acts on Raw lately, culminating in their successful pursuit of the tag team titles at SummerSlam. Cesaro and Sheamus have also been exceptional throughout the feud but will survive the loss and come out the other side remaining a legitimate threat.
Prediction: Seth Rollins & Dean Ambrose
John Cena vs Roman Reigns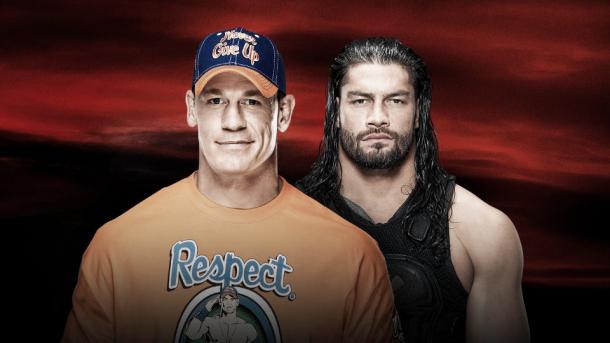 Matthew Wilkinson: In this writers opinion this match is the hardest to predict as the faces of WWE collide for the first time, surprisingly not at a Big Four show. WWE has tried to re-create the feud that John Cena and The Rock had and even though it lacks the star power and the chemistry, both men have done a terrific job in selling this fight and showcasing their distaste for each other. Cena fills the role that The Rock played in this feud, and we all remember who won their first clash don't we?
Despite that knowledge, this writer is actually predicting the Big Dog to leave victorious. With Cena set to begin filming with Transformers it is likely he won't be around as much and therefore a victory would help Reigns more, but don't for one second think this feud is over here.
Prediction: Roman Reigns
Ryan Fisher: The clash of the franchise players has also been built really well, with some fiery shoot promos that have helped to elevate Reigns. Cena's work on the mic is second to none, but his age and busy schedule outside the ring surely means the man for the future will win out here, making Reigns the favourite, but never rule out big match John.
Prediction: Roman Reigns
Universal Championship Match- Brock Lesnar (c) vs Braun Strowman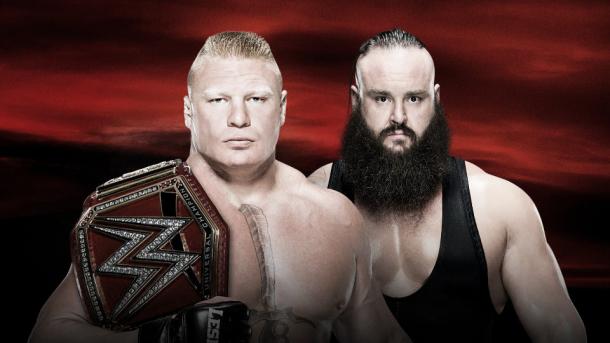 Matthew Wilkinson: Who said that the age of the big men in wrestling is dead? This match has been incredibly built, largely down to the fact that both men have been booked so well this year, looking dominant in every outing they have had. So far, Braun Strowman has had the champions number on every encounter, but we all know the usual outcome of a visit to Suplex City. Since his feud with Goldberg, Brock Lesnar has been churning out some good performances with his feud against Samoa Joe being a particular highlight and this has continued on that path. This match should be nothing short of carnage, so if you're lucky enough to be at ringside, then look out!
As far as a winner, it doesn't quite feel like the time to take the belt away from the Beast, and therefore this writer expects him to retain the gold, but Strowman will certainly be made to look strong and hopefully he won't be finished with Lesnar after this encounter.
Prediction: Brock Lesnar
Ryan Fisher: The build to this match has been exceptional, WWE has done a fantastic job making Strowman looking like a complete monster, and a genuine threat to Lesnar's title. It's hard to envisage the Beast Incarnate losing his championship outside of a big four PPV, as it would feel wasted outside of these shows. Strowman should come out the other side a bonafide main eventer just like Samoa Joe after Great Balls of Fire.
Prediction: Brock Lesnar
Let us know who you think will be victorious this weekend on Twitter- @Vavel_Wrestling