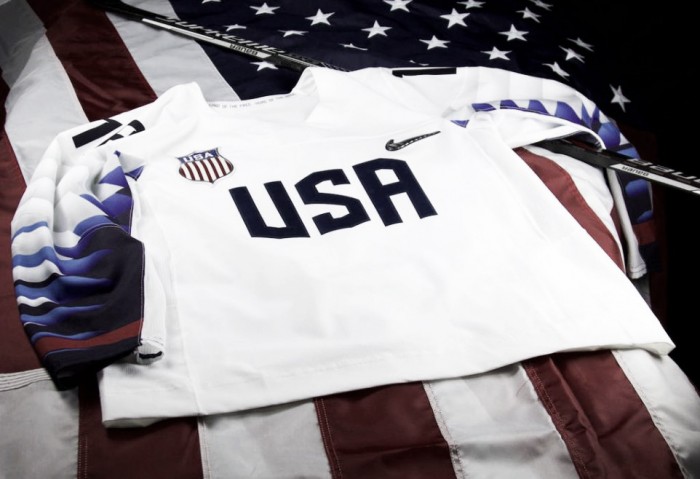 USA Hockey revealed the rosters for its 2018 U.S. Olympic Men's and Women's Ice Hockey Teams and 2018 U.S. Paralympic Sled Hockey Team that will compete in PyeongChang.
The men's roster will feature no NHL players for the first time since 1994 while the women's roster will include 16 prior Olympians. The 17-man Paralympic team includes 10 previously experienced Paralympians.
USA Hockey executive "excited" about rosters
Speaking following the rosters were revealed, USA Hockey executive director Pat Kelleher said "We're excited about all three of our teams and the chance to compete for gold. There's no bigger stage than the Olympics and Paralympics and I know our teams will represent our country extremely well in PyeongChang."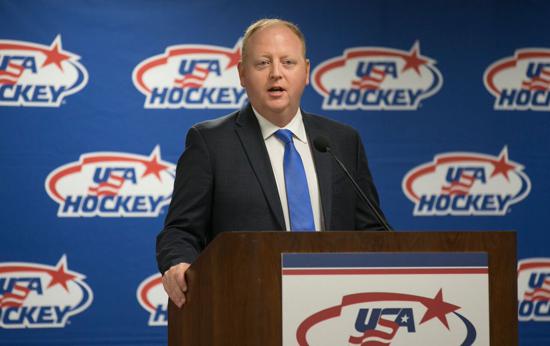 Head coach Tony Granato also remarked, stating that "Obviously from a selection process it's been a battle for us on all the players we have available to us. I think we've put together an outstanding group of players that will represent us well come February and give us a great chance to do really well and compete for a medal."
The men's roster
The men's roster includes 15 players with NHL experience, led by Brian Gionta, who will serve as team captain. The forward has played 1,006 regular-season games and has served as captain for both the Montreal Canadiens and Buffalo Sabres in his career. He is the lone player on the U.S. roster with Olympic experience, having been a part of the 2006 team that competed in Torino.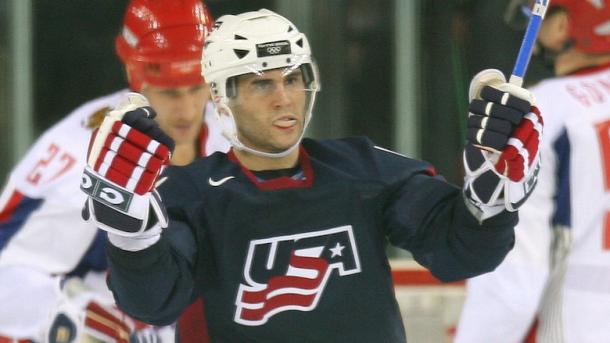 "We really like our roster", said Jim Johannson, general manager and assistant executive director of hockey operations for USA Hockey. "It's a group that brings versatility and experience and includes players who have a lot of passion about representing our country."
The U.S. has won 11 medals in the Olympic Winter Games, including gold in 1960 and 1980.
The women's team
The women's roster features 23 players, including 10 returning Olympians and six two-time Olympians (2010, 2014) in Kacey Bellamy, captain Meghan Duggan, Hilary Knight, Jocelyne Lamoureux-Davidson, Monique Lamoureux-Morando and Gigi Marvin.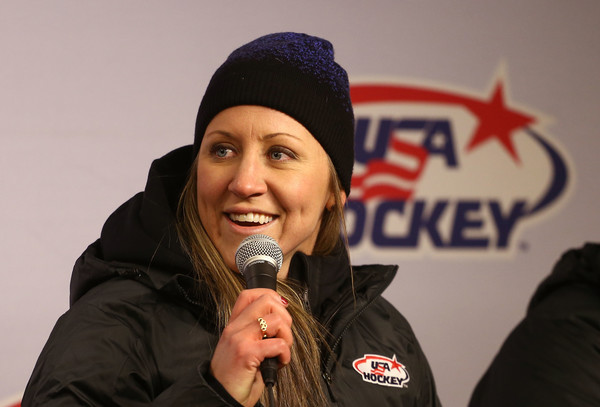 "Today we took another step closer towards achieving our ultimate goal, which is to bring home a gold medal from South Korea," said Reagan Carey, general manager of the 2018 U.S. Olympic Women's Ice Hockey Team and also the director of women's hockey for USA Hockey, "We've had an exceptional four months in Wesley Chapel leading up to this point and are confident that these 23 women give our country the best opportunity to reach the top of the podium in February."
The U.S. team has won a medal in all five Olympic Winter Games since women's ice hockey was introduced in 1998, including gold in that inaugural year.
The paralympic team
The 17-man sled roster includes 10 players with Paralympic experience, led by captain Josh Pauls along with alternate captains Declan Farmer, Nikko Landeros (Johnstown, Colo.) and goaltender Steve Cash. All four were members of the gold medal-winning 2014 Paralympic Sled Hockey Team.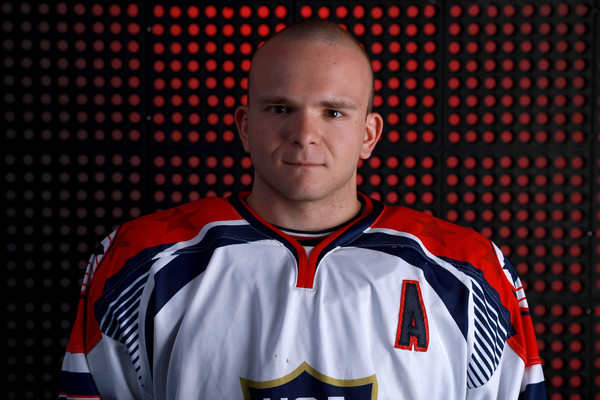 "As a whole, this team has all the ingredients to be successful," said Dan Brennan, director of sled hockey for USA Hockey and general manager of the 2018 U.S. Paralympic Sled Hockey Team. "We're going to be a fast-paced, puck-moving team that is led by a great core of veterans who knows what it takes to win."
The U.S. has won a medal in four of the five Paralympic Winters Games it has competed in, with gold medals in 2014, 2010, and 2002 and a bronze medal in 2006.
The 2018 Paralympic Winter Games begin March 9 in PyeongChang, South Korea.