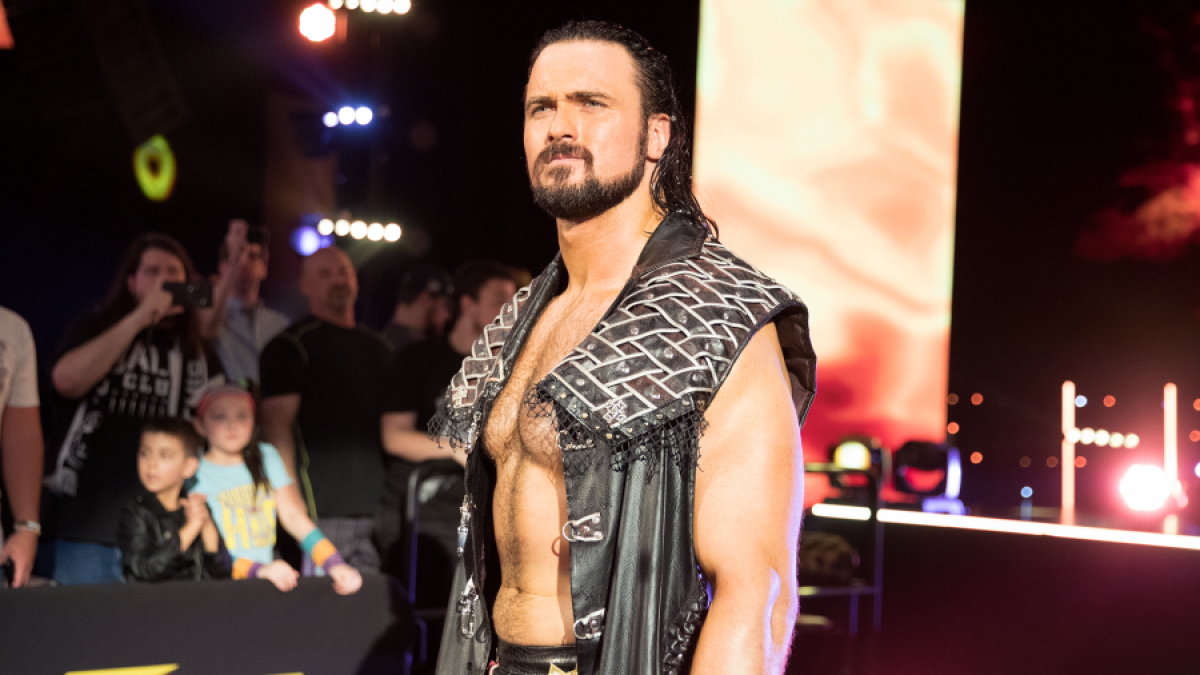 This year's Superstar Shake-Up did not disappoint one bit on its first night as a plethora of high profile names such as Bobby Roode, Kevin Owens, and Sami Zayn became officially part of the Raw roster.
Shake-ups in the WWE always bring a lot of surprise but none can compare to this year's surprise as the WWE Universe witnessed Drew McIntyre show up and form an unlikely alliance with the show-off Dolph Ziggler. McIntyre, with the help of Ziggler made a strong impact on his first night back at the expense of Titus Worldwide.
"The Chosen One" was last seen at NXT TakeOver: War Games when he lost the NXT Title to Andrade "Cien" Almas where he suffered a torn bicep towards the end. Though he wasn't able to invoke his contractual rematch clause for the title, the call-up to the main roster might have just been perfectly timed.
Will McIntyre be teaming up with Dolph Ziggler?
It all started when Ziggler told Titus Worldwide that "he did not come alone" only to reveal that McIntyre arrived with him to Monday Night Raw. The two made a good team last night when they laid waste to Titus Worldwide and even showed perfect camaraderie with the Claymore Kick-Zigzag combination they hit on Apollo Crews.
Dolph Ziggler's current status with the company could point to this being a one-time plot to announce new arrivals on Raw but it would be interesting to see how much more camaraderie the two have as a team.
What the future holds for Drew McIntyre
With McIntyre being a former NXT Champion and Jinder Mahal now being Indian royalty who has held the WWE and United States Titles respectively, it's safe to say that there would be no 3MB reunions with Heath Slater happening in the future.
Now a sharper in-ring performer and better storyteller, McIntyre would definitely be thrown in the mix for titles as long as the Superstar Shake-Up clears Monday Night Raw's logjam when it comes to their upper talent. We already have the show's top star in The Miz going to SmackDown Live and it would be interesting to see who else gets shipped to the Blue Brand.
If the creative team will make smart decisions in booking McIntyre this time around, the ceiling is definitely high in his second stint up the main roster.
Do you think Drew McIntyre will become a champion in 2018? Where does this leave Dolph Ziggler? Let us know your thoughts in the comments below.