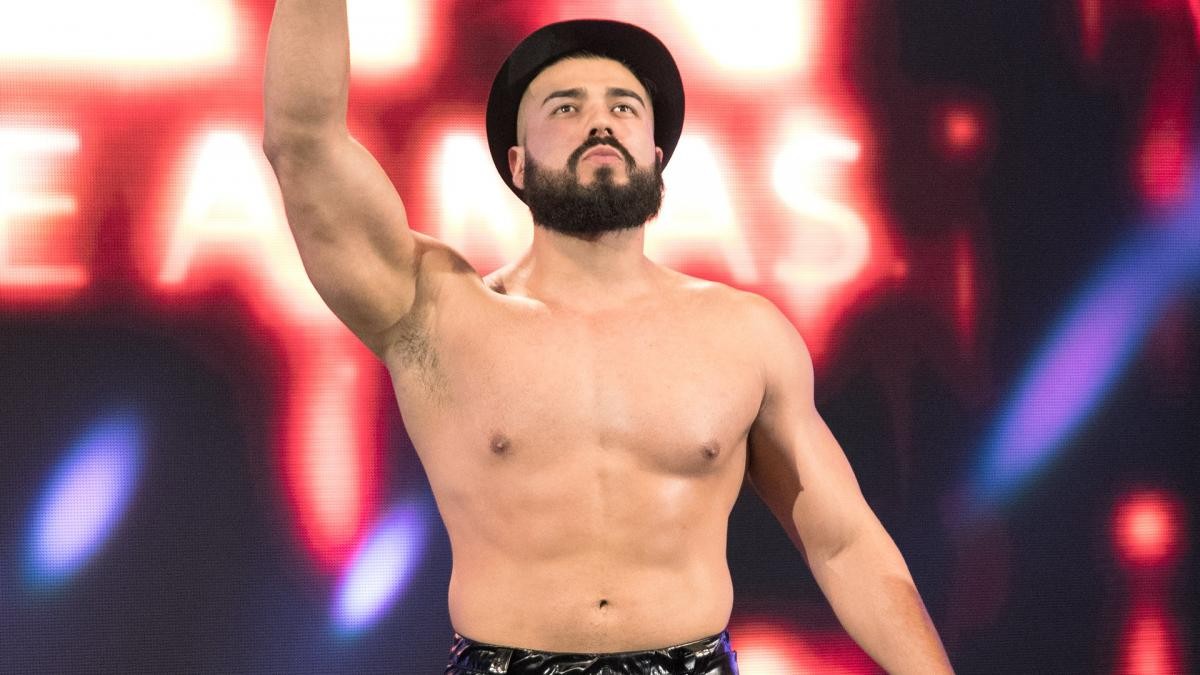 Andrade "Cien" Almas has had a career that saw him travel around the globe donning a mask as La Sombra. After a rocky start to his NXT career that saw him job to newcomers, his obedience and trust in the process eventually paid off as he became NXT Champion.
After dropping the title to Aleister Black at TakeOver: New Orleans, Almas decided to forego his contractual rematch clause in favor of greener pastures on the main roster. What big things await "El Idolo" on the blue brand?
Immediately straight to the top
Ever the flamboyant performer, Almas can remind the WWE Universe that he indeed is as world class as an AJ Styles or a Shinsuke Nakamura can be. He has already shown that he is capable of holding a brand's top title in the past which only means the WWE title won't look bad around Almas' waist as well.
Aside from the two competitors fighting for the WWE title right now, there are also a lot of names on the top of the card Almas can feud with. Aside from names such as Daniel Bryan and Samoa Joe, and Big Cass, we must not forget the WWE's number two guy in The Miz has still yet to arrive and it will be interesting to see if Almas will be turning face shall he feud with Miz.
It would also be interesting to see what role Almas' manager Zelina Vega will play as she comes up the main roster with Almas. Will she be engage in storylines with the rest of the Women's Division or does she stick to being a business manager?
Making the United States Title interesting again
Having a Non-American hold the United States title is always immediate heat with the WWE Universe. Current titleholder Jeff Hardy will be more than happy to engage in a feud with someone who shares the same penchant for putting on a show.
With the aforementioned Miz most likely going to compete for world titles sometime in the future, that only leaves a thin list of Rusev and Randy Orton other than Almas and Hardy. Orton is not willing to be a busy man, Rusev is still as over as ever with "Rusev Day" that they might put him in more petty feuds for a while, a lengthy feud with Hardy over the United States Title is what is best for Almas right now.
Admit it or not, one of the best segments on TV are ones where Latino people show pride in their heritage. Putting that United States Title around Almas' waist whilst full of himself makes good storytelling especially with Zelina Vega as his mouthpiece.
Bottom of the former NXT champion food chain
This is one that no one would or should wish upon Andrade "Cien" Almas but this is the worst case scenario shall creative become sloppy in their bookings. We already have seen the careers of talented former NXT champions such as Bo Dallas, Neville, and Big E bypassed by a less talented Braun Strowman and our biggest fear is that they might just do the same with Almas.
Vince McMahon has always had a hidden desire of having an extremely talented Latino as his John Cena or Roman Reigns which might be Almas' saving grace given his extreme talent. This year's Royal Rumble might have been a good sign of Vince's faith as Almas saw himself as on of two surprise entrants.
Let us all hope Almas does not get lost in the shuffle given SmackDown Live's depth when it comes to talent. The sky is definitely the limit for "El Idolo" and he has yet to hit that glass ceiling on the main roster.
Do you think Andrade "Cien" Almas will be a star on SmackDown Live? Where do you think he will place on the card? Let us know in the comments below.
For more Wrestling news, click here for the latest updates.